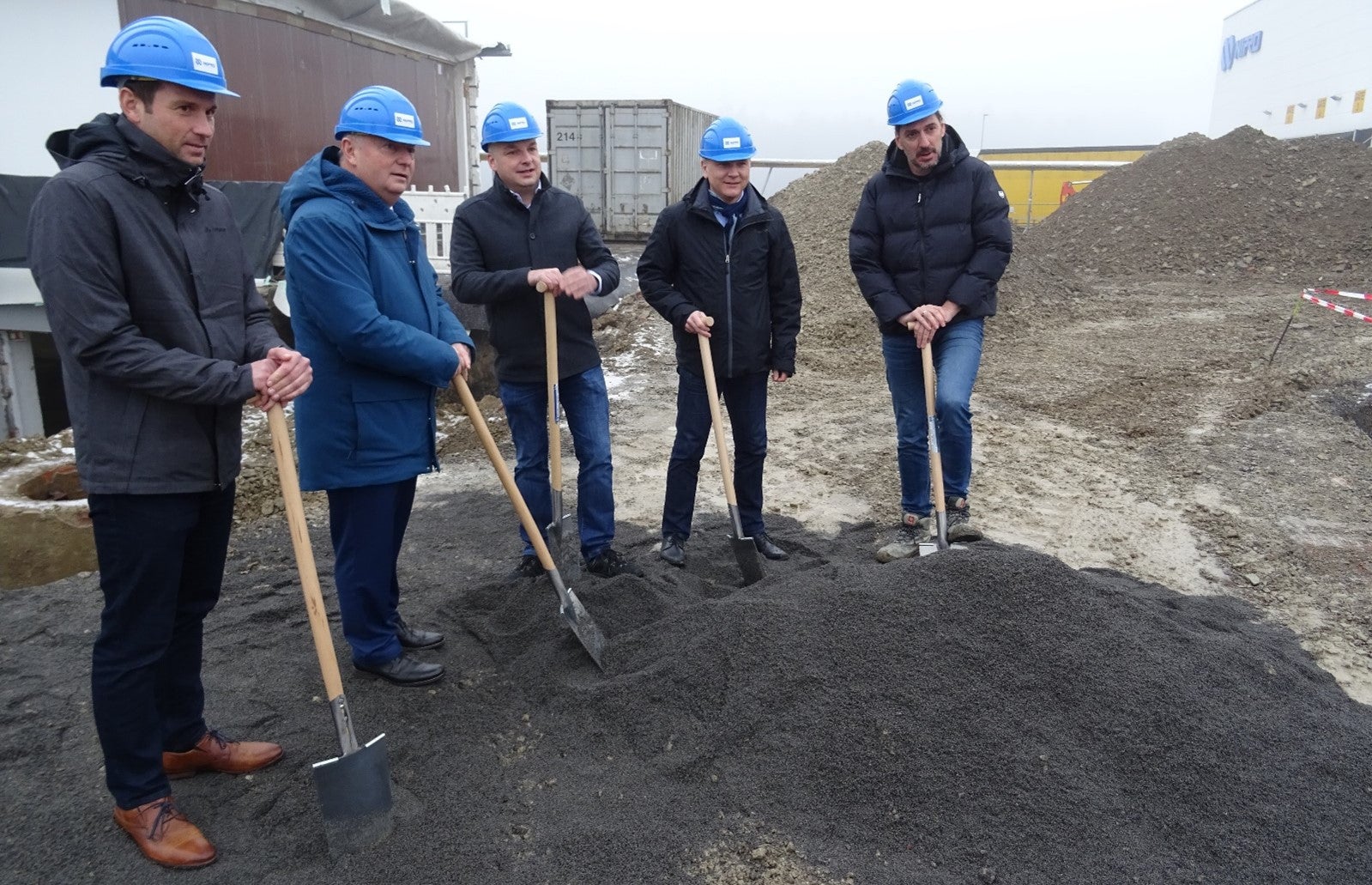 Nipro's Centre of Excellence for high-quality pre-fillable glass syringes is located in Münnerstadt, Germany, in the heart of Europe. The state-of-the-art plant manufactures a wide range of D2F™ (Direct-to-Fill) glass pre-fillable syringes. Due to the many benefits glass pre-fillable syringes offer to the pharmaceutical companies and patients alike, the demand is growing continuously.
To better serve the pharmaceutical industry and ultimately the well-being of patients, Nipro is investing strongly in the expansions of the syringe capacity in the Münnerstadt plant.
Within 2023/24 additional forming lines will be placed in the existing manufacturing areas to increase the bulk (non-sterile) production capacity. It will go hand in hand with the construction of a completely new, approximately 4.000m², two-storey building. The ground floor will house the necessary new washing lines to increase the production capacity of D2F™ (sterile) pre-fillable glass syringes and additional logistics facilities.
Taking environmental sustainability into account
Minimising the impact of the production activities on the environment is essential. Therefore, Nipro has invested into new syringe lines that manufacture high-quality containers while using less energy. Furthermore, a new ultrapure water treatment installation that provides the water for injection (WFI) to wash the pre-fillable syringes will be installed. The advanced installation needs significantly less energy than the previous one.
Optimising technical customer support
The second floor of the new building will provide space for modern laboratories equipped with a vast array of high technology equipment.
On one side, the laboratories will test (IPCs) and ensure that all syringes are compliant to agreed upon quality parameters. On the other hand, Nipro will be able to support companies that encounter specific glass packaging challenges. A team of experts will analyse the challenge and provide solutions to optimise the glass packaging performance.
Cultivating a caring community
Our people are our greatest treasure. As we plan for our capacity expansion, we're looking forward to welcoming around 100 new members to join us on our mission and grow further together.
To foster a supportive and inclusive work environment, we're creating inviting office and meeting spaces on the second floor of the new building, where everyone can feel at ease and get connected. We believe that a happy team is a successful team, and we're committed to making our workplace a place where everyone feels valued and respected.
Care to join us on our mission?
Do you care to join yourself, or do you know someone that might want to join?  Find our open vacancies in Germany and apply now via our website.