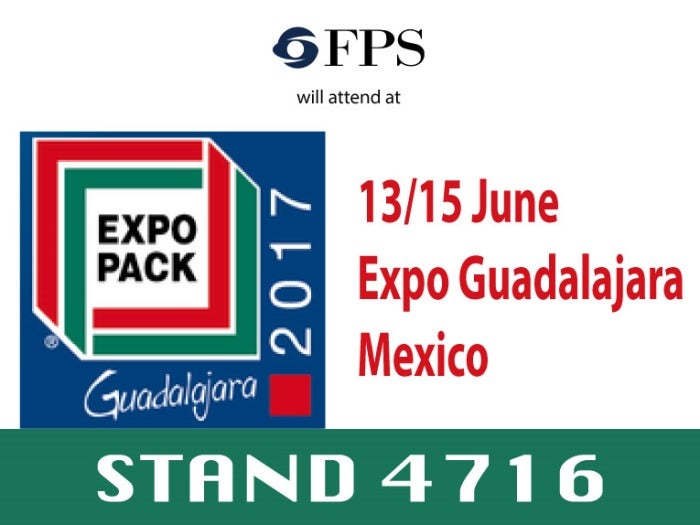 FPS is pleased to announce it will be exhibiting at the EXPO PACK 2017 trade fair, which takes place 13-15 June in Guadalajara, Mexico.
EXPO PACK Guadalajara will be the largest packaging and processing show in Mexico in 2017, showcasing the latest solutions in packaging and processing machinery, materials, containers and other related goods and services.
FPS will be present at the event with its local partner MATECNO.
Visit us at our booth n. 4716 to discuss your applications and our latest proven solutions.
For more information, please contact us via the enquiries form.