Food and Pharma Systems (FPS) develops, manufactures, and installs fine size-reduction machines, as well as containment solutions of sterile and highly toxic active pharmaceutical ingredients (HPAPI).
FPS aims to develop, design, and supply systems to improve process results for the pharmaceutical and fine chemical industries.
Containment and cleanroom solutions for safe handling of pharmaceuticals
FPS' systems meet a wide range of client needs and requirements due to the company's approach of discussing any needs with the end user. Topics such as protection, productivity, and quality are considered to identify the most suitable solution.
FPS' containment product portfolio includes isolators for the highest levels of protection, such as for sterile and toxic materials. For smaller volumes, laminar flow booths are available, as well as pack-off systems, which can safely discharge weigh and pack powders.
For general applications, FPS' local extraction arms can reduce dust generation.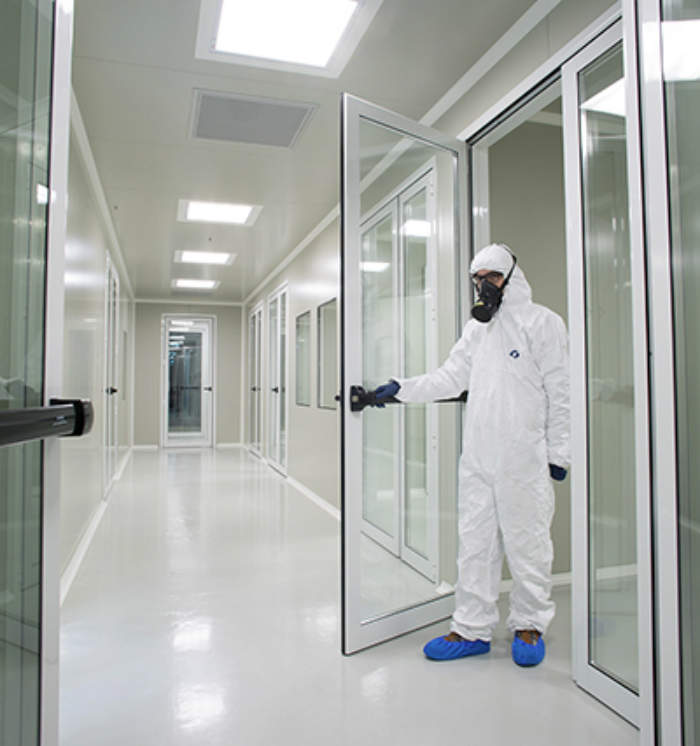 FPS has dedicated a 200m2 area for a new research and development (R&D) and test centre.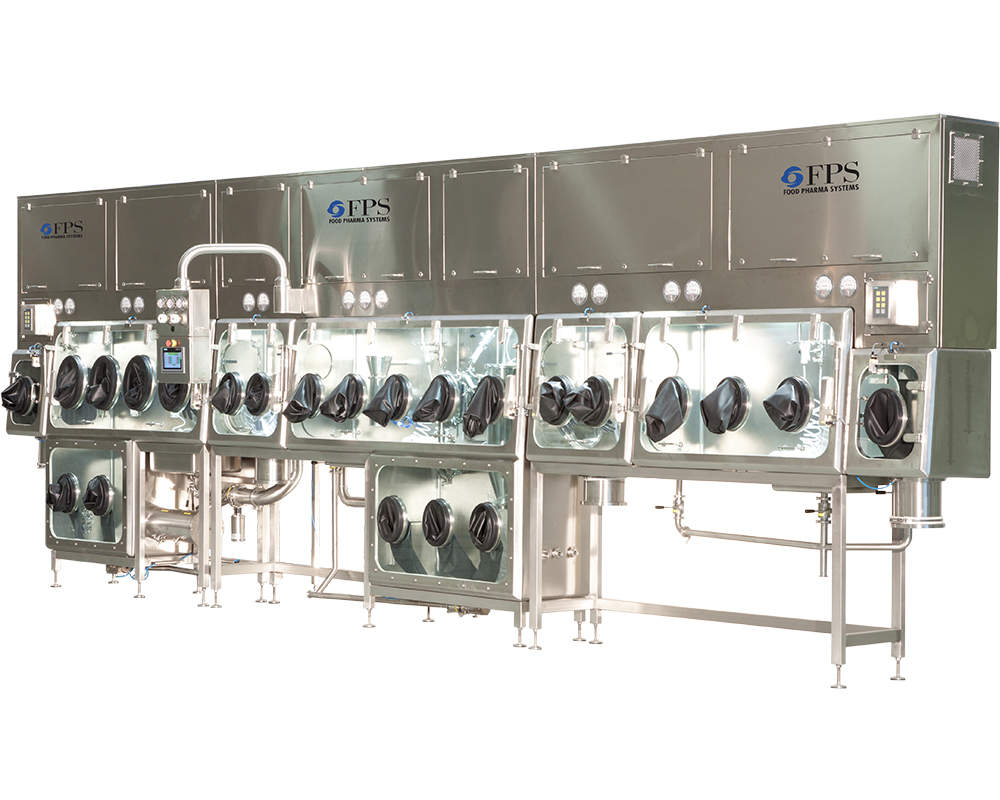 FPS provides API containment systems, including filtration, drying, milling, micronisation, dispensing, and packaging.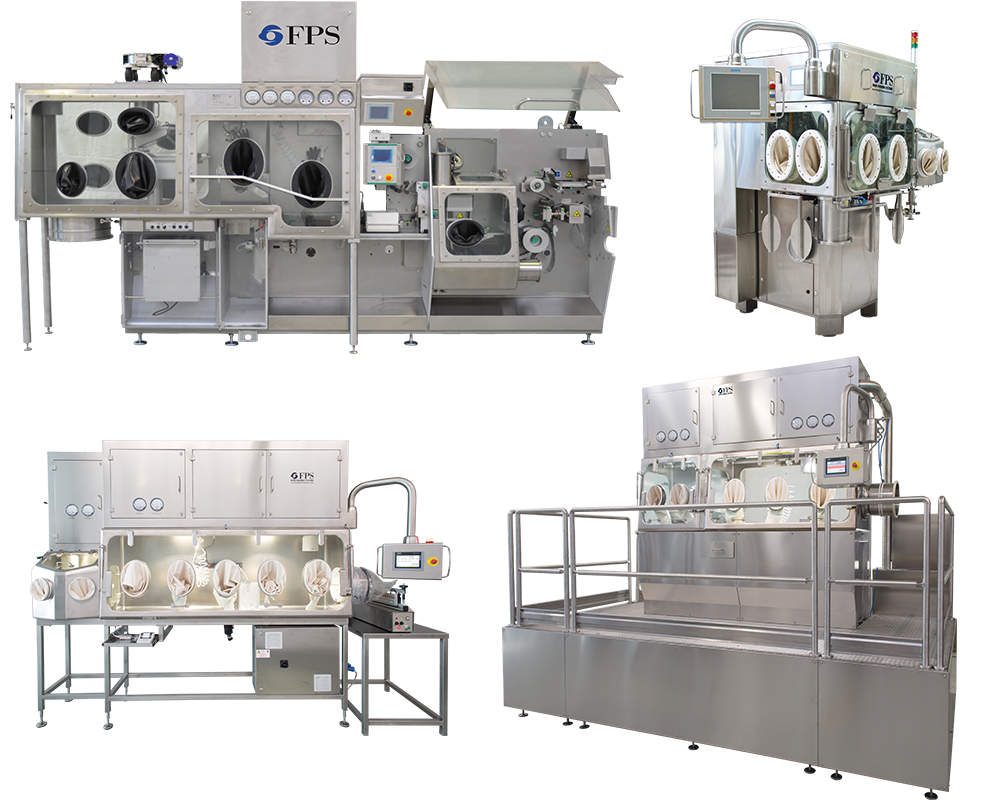 FPS offers containment systems for dispensing, blending, sieving, capsule filling, and final packaging applications.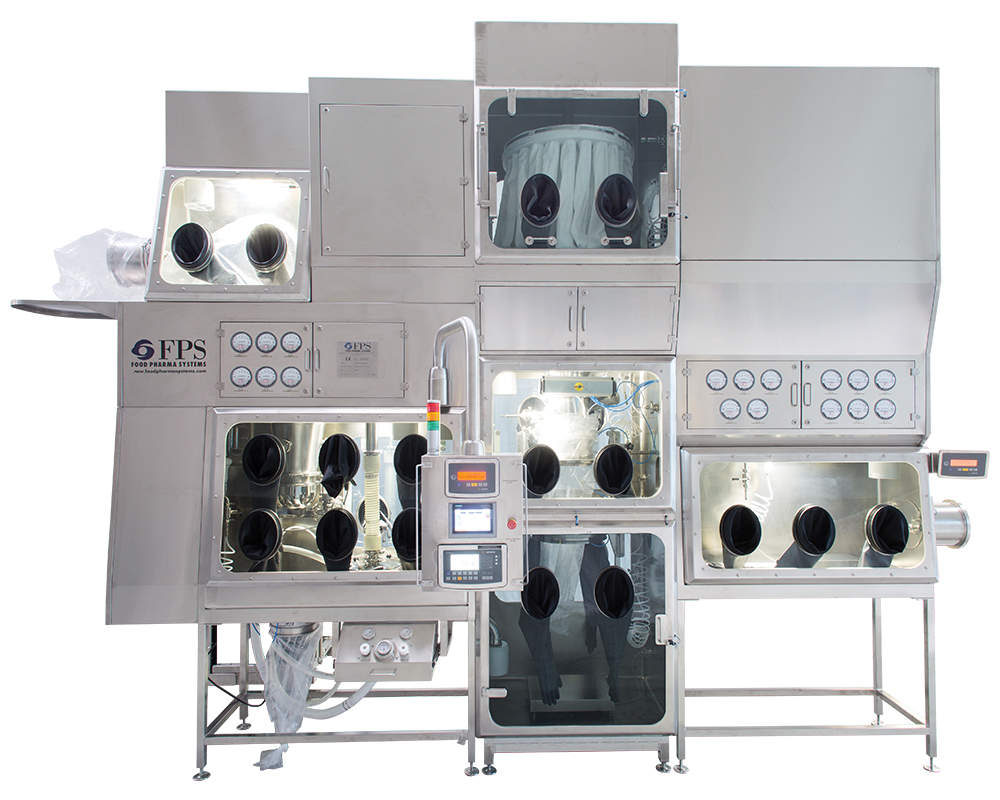 FPS' mills can be easily integrated into FPS' isolators to allow processing of highly active or sterile products.
Containment systems for sterile applications may be proposed as closed isolators or restricted access barrier systems (RABS).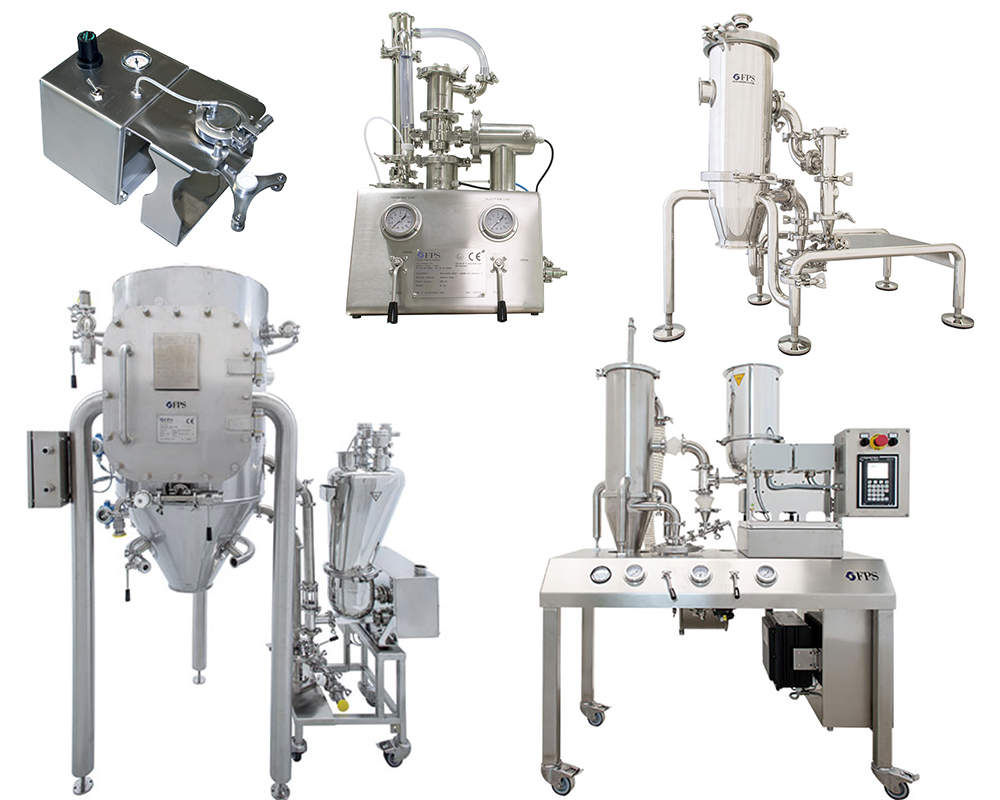 The R&D Jet Mill is engineered for R&D labs where new products are developed and micronisation processes are requested on small quantities.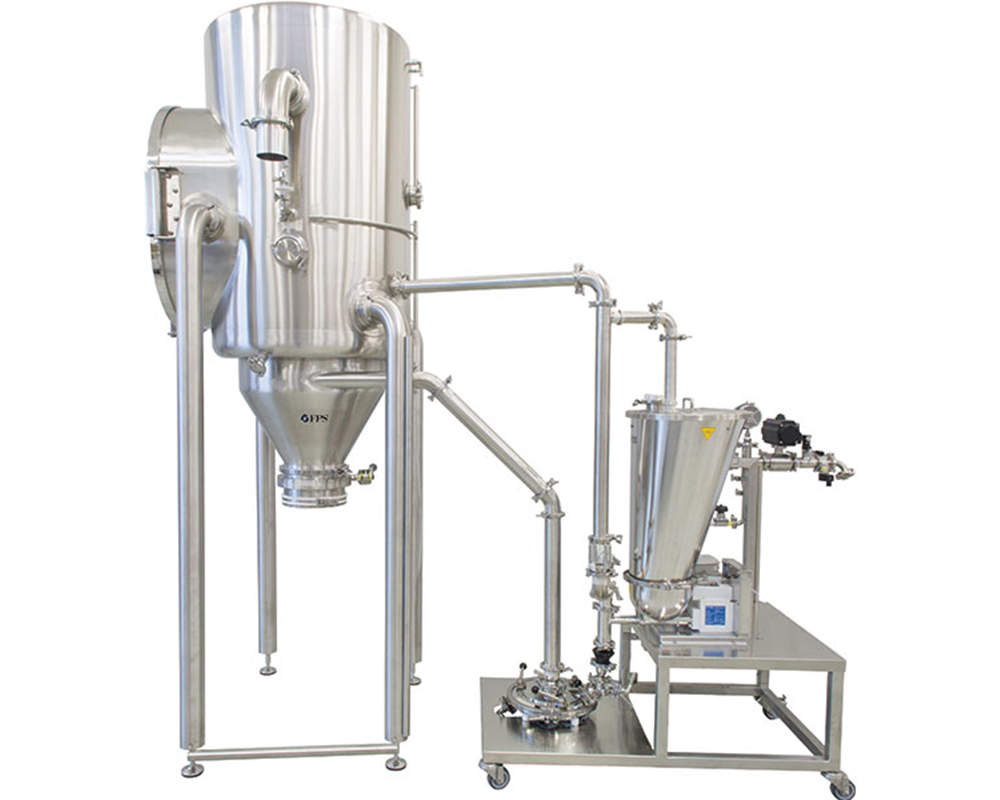 The ProMill is engineered for production facilities where large volumes are processed in a flexible and efficient operation.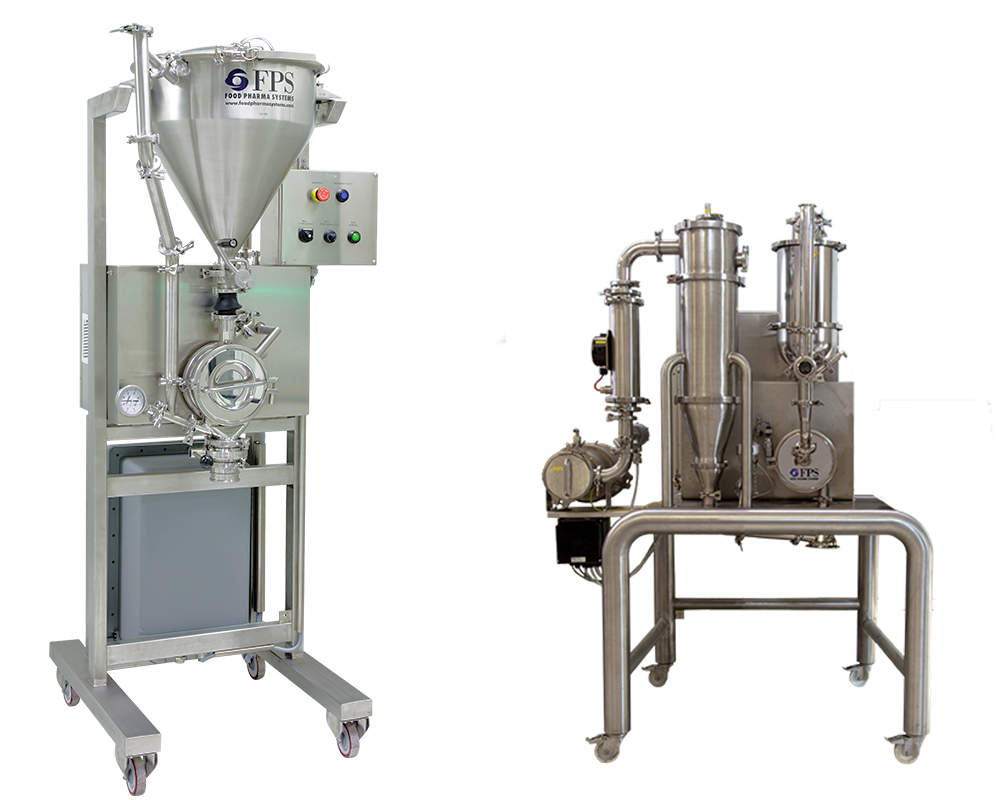 Mechanical Mills available include the PinMill-100, PinMill-200, HammerMill-100, and HammerMill-200.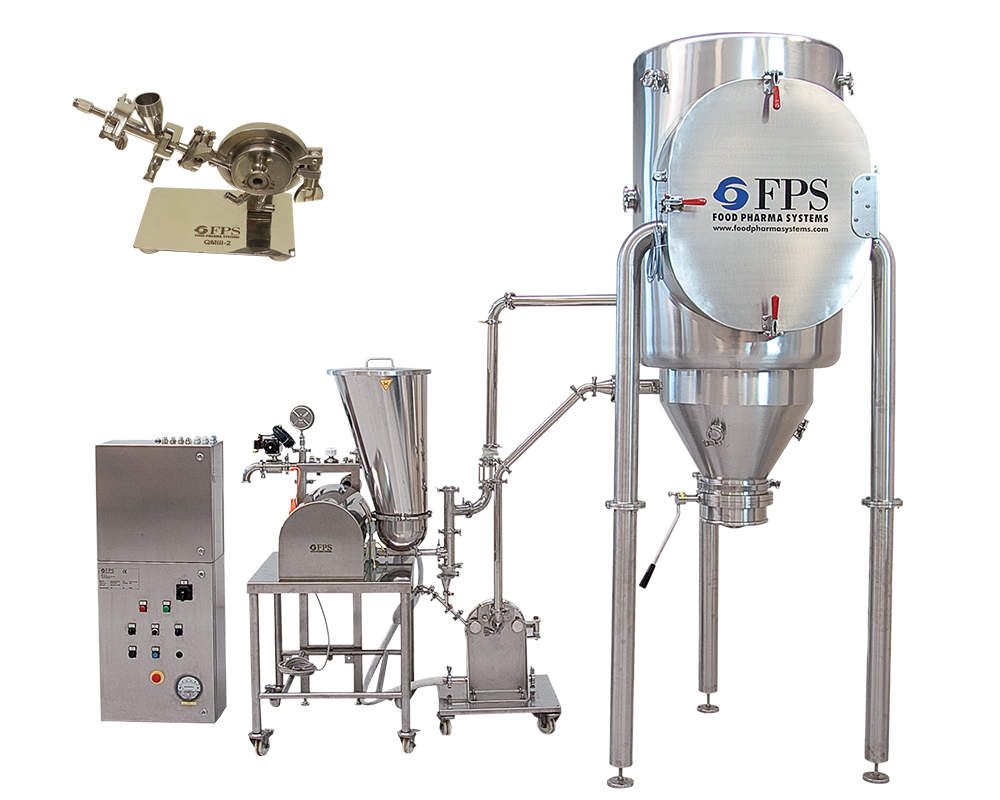 QMills technology is interchangable with spiral jet mills, which are designed to be a pharmaceutical alternative to pin and hammer mills.
The company also offers a variety of cleanroom solutions, which includes partitioning walls, flooring with PVC mats, and co-planar surfaces.
Micronisation for fine grinding
FPS' fluid jet mills and mechanical mills undertake micronisation processes to ensure high-quality fine grinding. The company's experts can determine the best configuration for a client's needs.
FPS' micronisation product range includes spiral jet mills, the QMill, and the PinMill. Spiral jet mill technology is suitable for particle size distribution (PSD) below 3 µm, while the QMill and PinMill are better suited for PSD between 30 µm and 100 µm.
Spiral jet mill technology achieves size reduction by accelerating particles using high-speed jet streams. The particles are then collided to get a target PSD down to D90 µm < 3 µm.
Mechanical mills reduce pharmaceutical and chemical agglomerates to fine particles. FPS' mills include a specially designed housing with an interchangeable stator and rotor.
QMill technology acts as an alternative to mechanical. Specifically designed for pharmaceutical applications, all connections are made in compliance with current good manufacturing practice (cGMP) standards and features quick assembly and disassembly. The number of components has also been reduced to a minimum to ensure easy cleaning and validation.
The spiral jet mill and QMill series are complete with dedicated feeding systems (volumetric or gravimetric) and final powder collection and filtration units.
Isolators for HPAPI production (containment down to nanogram levels), formulation, and packaging
Production and handling of highly potent active pharmaceutical ingredients (HPAPI) or toxic gases, liquids, and powders, require isolation to protect operators and the environment. In FPS' isolators maintain a negative pressure regime and turbulent airflow is adopted. Containment levels between 0.01µg/m³ and 10µg/m³ can be achieved, with a variety of manufacturing solutions and configurations.
Any operator accessing the interior of the isolator must do so via its glove ports or half-suit.
Containment of HPAPI Oral Solid Form activity requires high-integration with the process machines without affecting functionalities and performance. The goal is to guarantee the best use of the process machines assuring high-containment capability.
The process is kept separated by means of closed rigid walls around the formulation machines. Suitable air barriers are provided when continuous operations are requested.
Dedusting machines and powder suction units are also proposed to be integrated inside the isolators to provide a higher containment.
Isolators for sterile applications
FPS also produces isolators for sterile applications. These are available as either closed isolators or restricted access barrier system (RABS). They allow operators to avoid the use of sterile cleanrooms and reduce the sterile volume in the process. Unidirectional or turbulent airflows can be used for ventilation.
Applications for FPS' isolators include sterility testing, aseptic filling lines for pharmaceutical or food production, vessel charging of sterile products, and sterile milling and micronisation.
Integrated decontamination systems such as vapourised hydrogen peroxide (VHP) generators are also generally used.
Multi-milling platform
FPS proposes an innovative interchangeable milling station, which is used for milling operations in research and pilot plants. It contains different technologies integrated into a single system.
About FPS Food Pharma Systems
FPS produces high-quality systems and provides support through from initial discussions of a client's needs to full-scale mock-up. The company can help clients comply to factory acceptance tests (FAT) and standardised measurement of equipment particulate airborne concentration (SMEPAC) tests, as well as assists customers after the delivery of equipment with maintenance and installation services.
As FPS machines are constantly evolving, its technical team is available to suggest possible upgrades and improvements. FPS employs about 50 people in Italy and has a wide network of agents, which assures a global presence.