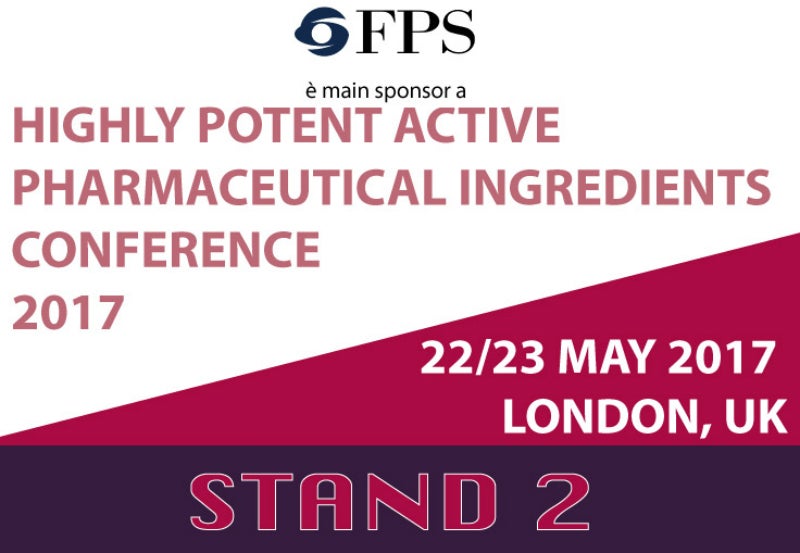 FPS will be attending the first Annual Formulation and Drug Delivery Congress, which will be held in London, UK, from 22 May to 23 May 2017.
This conference will cover many important and in-demand aspects of the Highly Potent Active Pharmaceutical Ingredients (HPAPI) industry, and will create a networking platform for industry professionals and key players to share their knowledge and find innovative new solutions.
FPS' head of sales Stefano Butti will be speaking during the second day of conference, discussing a case study of process equipment integration into HPAPI's containment systems, from research and development through to production scale.
If you would like to arrange a meeting with him at the event and be updated on HAPI systems, or discuss solutions to solve your needs, don't hesitate to contact us via the enquiries form.