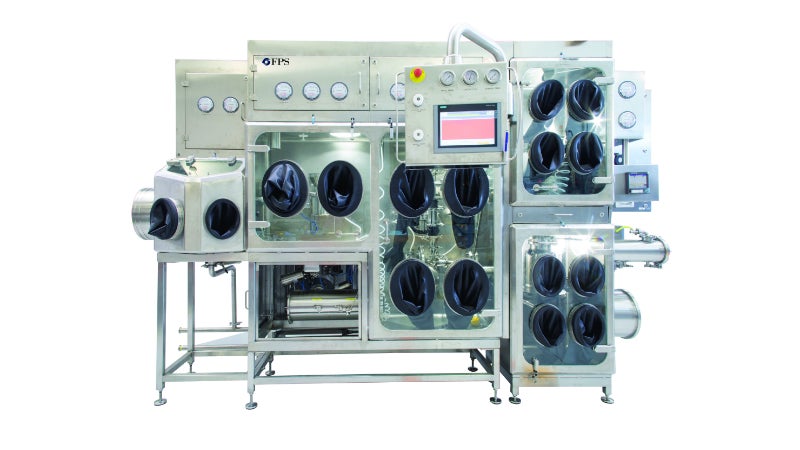 FPS has announced it will show its latest innovations in micronisation and milling technologies for pharmaceutical, cosmetic, and chemical applications at Interphex New York.
Taking place from 21 March to 23 March, FPS will be showing the multimilling platform, an integrated solution for jet mills, loop mills, and mechanical mills.
An innovative interchangeable milling station is presented for the execution of milling operations in research and pilot plants departments, with different technologies integrated on a single system.
The platform considers:
Spiral jet mill type PilotMill-5 or PilotMill-6
Pin mill 100mm
Loop mill type QMill-6
Cone mill
A minimum footprint is given for use in existing rooms.
The milling system can be operated in conjunction with a cryogenic exchanger, which allows the reduction of process temperature down to -100°C. The system can also be designed for installation in electric rated areas and with processing of OEB5/6 products, if combined with FPS barrier isolator system.
Milling operations may result in dust clouds, exposing operators and environment to high-potency active pharmaceutical ingredients (HPAPI) due to the high amount of energy involved in the process and size reduction down to few μm. The multimilling station in isolator guarantees levels of containment down to 40ng/m³, while operating with interchangeable pilot size mills, such as spiral jet and mechanical mills.
Visit FPS at Booth 2622.