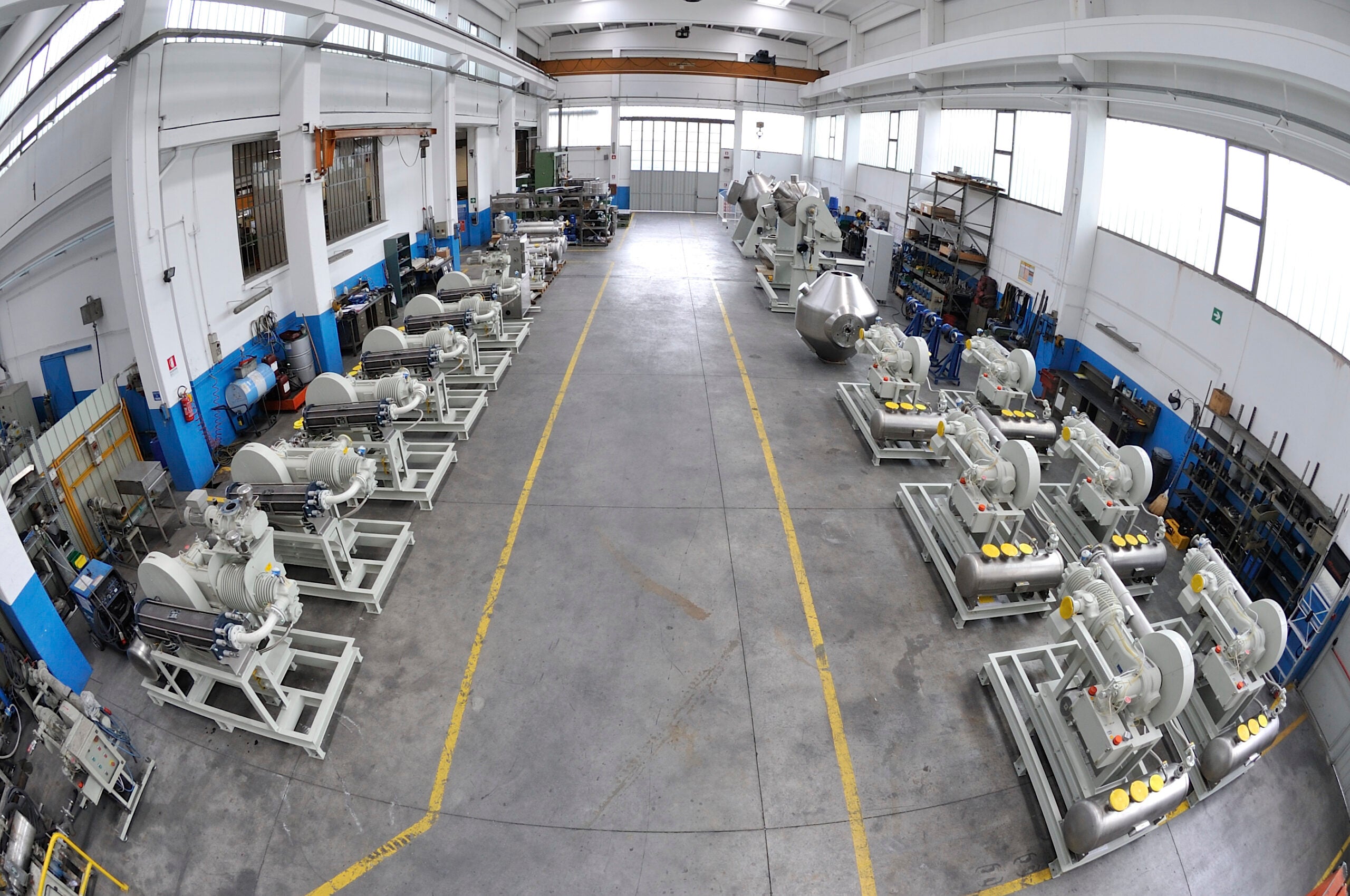 Italvacuum is one of the most known European manufacturers of vacuum dryers and vacuum pumps for the chemical, pharmaceutical, and cosmetics industries.
Italvacuum's manufacturing capabilities include a wide range of original and patented products that comply with the main European regulations, including the European Comission (EC), ATEX, and Pressure Equipment Directive (PED), and with the ever more severe Food and Drug Administration (FDA) rules and current good manufacturing practice (cGMP) norms.
Paddle vacuum dryers (Planex System®)
Planex System is multi-patented technology designed to improve the limits of traditional paddle vacuum dryers. Planex System, based on a revolutionary philosophy of working, is suitable for the production of active pharmaceutical ingredients (API) and fine chemicals.
The added-value of Planex System is the eccentric agitator with two independent movements that can simultaneously revolve around its own axis and rotate tangentially to the drying chamber.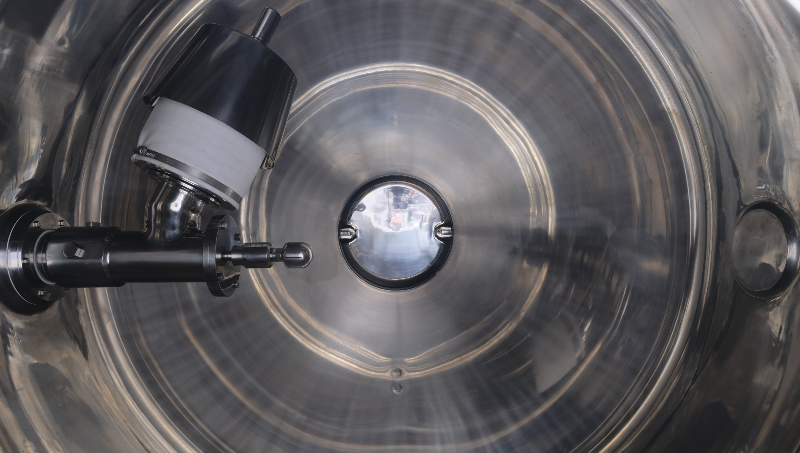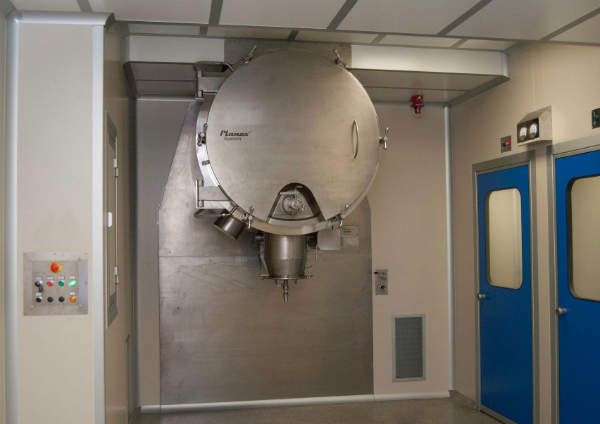 Italvacuum's Planex System is available for cleanroom installation.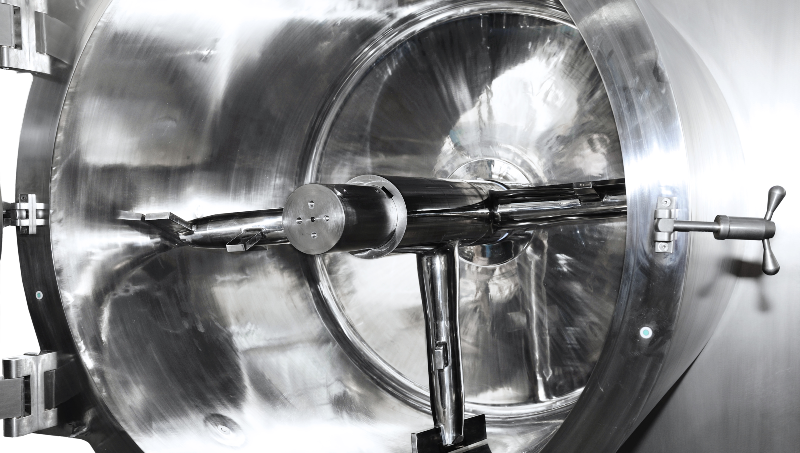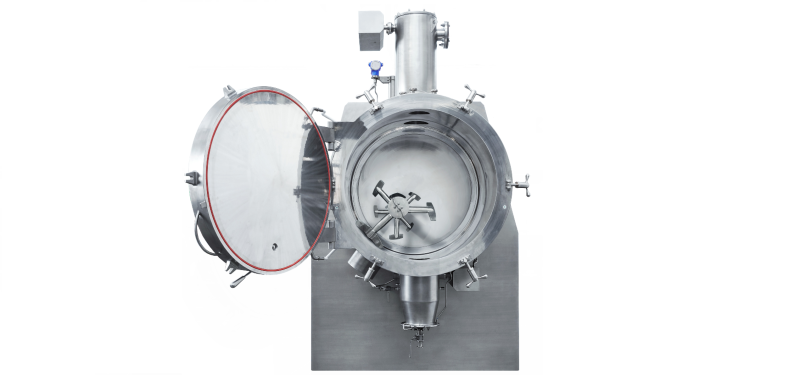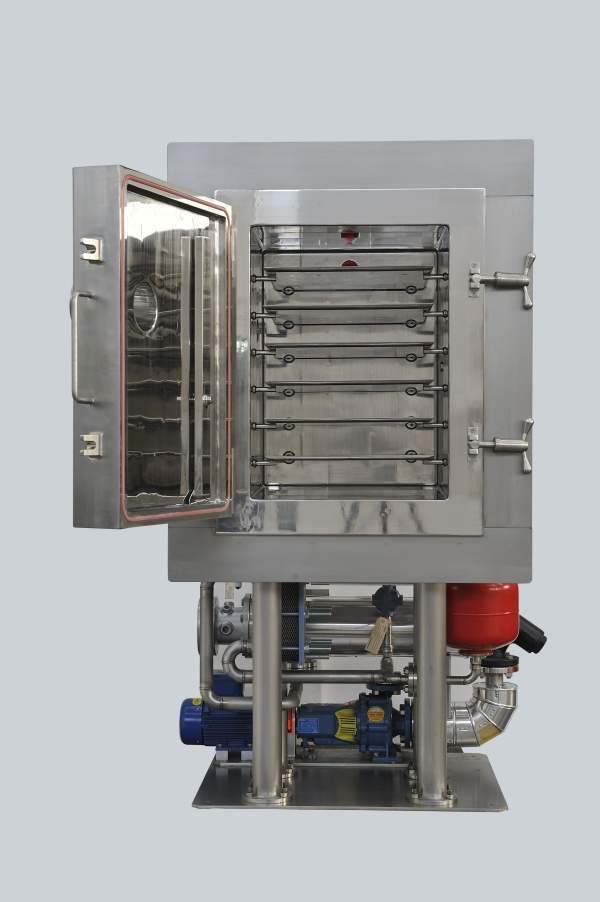 Italvacuum's MULTISPRAY® Cabinet Dryer: model with fixed plates.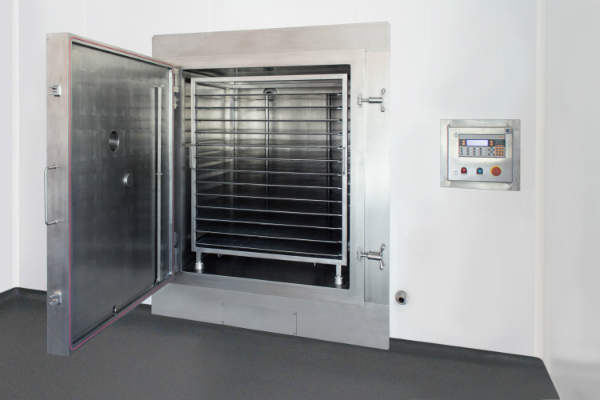 Italvacuum offers the MULTISPRAY cabinet dryer.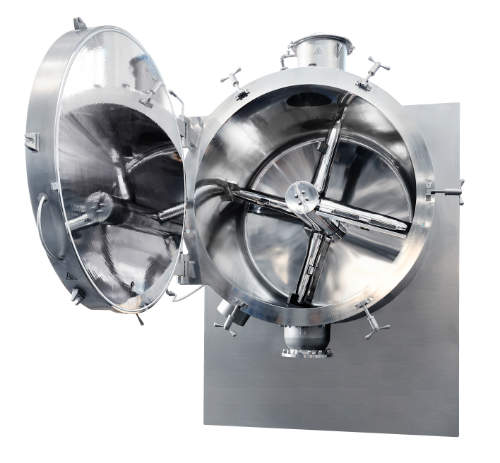 Italvacuum's CosmoDry System with concentric agitator is fitted with a shaft dismountable in different sections.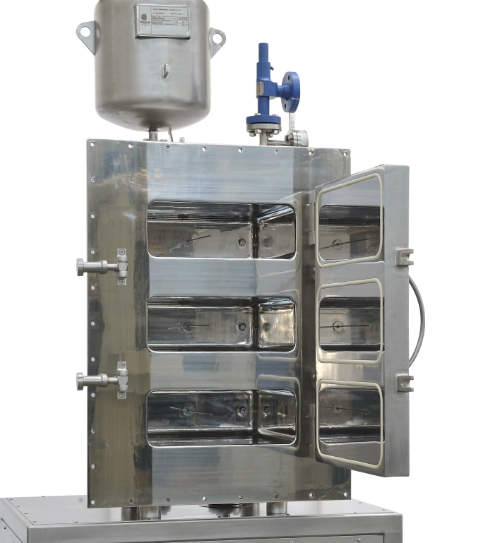 LaboDry vacuum ovens are suitable for producing small batches and high potency API. Featuring separate cells construction with skid-mounted auxiliary accessories, these dryers are designed for glove box installation.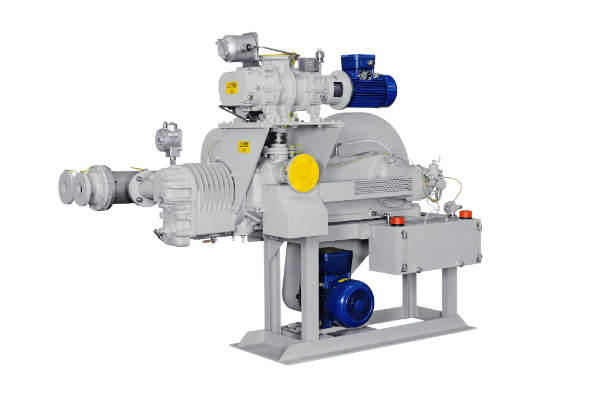 Combined rotations and the small size of the agitator, compared to the drying chamber diameter, ensures mixing of the entire batch. It also consumes at least three times less energy than conventional dryers, which means a threefold reduction in mechanical and thermal stresses on the batch being dried¹.
As a result, delicate and temperature-sensitive products are treated with maximum care.
Planex System control software allows automatic command of the agitator movements with the Stop and Swing program.
The agitator swings back and forth, remaining immersed in the product at all times, and guarantees continuous mixing, which is effective when processing small batches.
In addition, Planex System, due to its agitator's ZeroFriction planetary movement, prevents the product from being rubbed against the drying chamber walls and heating up due to friction, an issue in conventional paddle systems.
Rotation of the paddles tangentially to the chamber walls conveys the product into the small clearance between the agitator and the chamber surface, preventing lumps formation. It also guarantees effective drying and a controlled final particle size distribution, which is impossible to achieve with conventional paddle dryers.
Rotary double cone vacuum dryers / powderers (CRIOX System)
CRIOX System, an international patent that counts more than 400 units operating in more than 30 countries, is a multi-product dryer capable of total extraction of all types of solvents from the wet powders coming from filtering or centrifuge.
The central body is made of a double cone, characterised by soft lines. During the system rotation, this structure helps the continuous revolution of the mass and allows a homogenous and delicate mixing.
Within the drying chamber there are two electric lump-breakers that not only break the eventual pre-existing agglomerates in the wet powders thus preventing the forming of lumps; they also allow for grinding and powdering during the last drying phase, limiting and in some cases avoiding the use of the mill. This helps having bulk products ready for bagging or powders with checked final particle size distribution, where the next operation is often limited to a sifting phase.
The mechanical action of the chamber and the lump-breakers allow the surface of the product exposed to evaporation to be increased and therefore the vacuum drying is carried out in a very short time and with a temperature much lower than in any other dryer. Specific solutions have been developed for automatic loading and unloading and also in order to wash and inspect the plant before changing the type of batch.
Vacuum tray dryers (MULTISPRAY® Cabinet Dryer)
MULTISPRAY® Cabinet Dryer consists of a main body completely heated by means of a liquid circulation circuit, so as to avoid any condensation phenomena, and by a series of shelves heated by means of a fluid distribution collector which guarantees heat homogeneity on all radiating plates. The inner walls and the shelves are perfectly polished. MULTISPRAY® Cabinet Dryer also presents special closures and particle-free trays for the complete recovery of the treated powders.Internal shelves can be extractable or fixed, both allowing delicate and valuable products to be processed.
In the extractable shelves version, Italvacuum designed a special stainless steel hydraulic trolley able to lift the shelves frame, ensuring fast removal without effort for the operators (no tracks are present inside the cabinet).
Both extractable and fixed internal shelves versions can be supplied with the new patented CIP MULTISPRAY® Fast Washing System, which allows very fast washing and cleaning operations of drying chamber and inner shelves, eliminating any risk of contamination for the operators.
Paddle Vacuum Dryers with Concentric Agitator (CosmoDry System)
The CosmoDry System consists of a horizontal paddle vacuum dryer equipped with a concentric agitator, which is fitted with a heated shaft that is dismountable in different sections, quickly and easily.
These features ensures easy internal cleaning, maintenance and inspection, and vastly reduces machine stops during changeover from one product batch to another, setting it apart from conventional paddle vacuum dryers.
In addition, special features of the agitator profile enable continual product stirring. Mechanical and thermal stress can be also limited, making CosmoDry System the ideal solution for treating thermo-sensitive products.
LaboDry vacuum ovens
LaboDry vacuum ovens are suitable for producing small batches and high potency API.
Featuring separate cells construction with skid-mounted auxiliary accessories, these dryers are designed for glove box installation.
Vacuum pumps (SAURUS939)
Thanks to its simple design, together with innovative technical solutions (such as the new LubriZero® System, which reduced the oil consumption nearly to zero, allowing the use of synthetic FDA-approved oils), vacuum pump SAURUS939 ensures incomparable performance for the main pharmaceutical and chemical processes, such as drying, distillation, reaction and crystallization:
Nominal flow rate up to 3800 m³/h
Vacuum level up to 0,03 mbar
Extreme operating simplicity 24hr/day
Absolute reliability over time even under severe operative conditions
Very low operation costs, much lower than all other vacuum technology
Simple and cheap maintenance
A recent analysis issued by the 'Politecnico di Torino'² also dispels any doubt about the purity of the final product (zero oil contamination).
Semi-industrial and industrial models of the above mentioned products are available at the Italvacuum factory for pilot trials.
Notes
Analysis of 'Politecnico di Torino' University – Material Science and Chemical Engineering Department
Material Science and Chemical Engineering Department