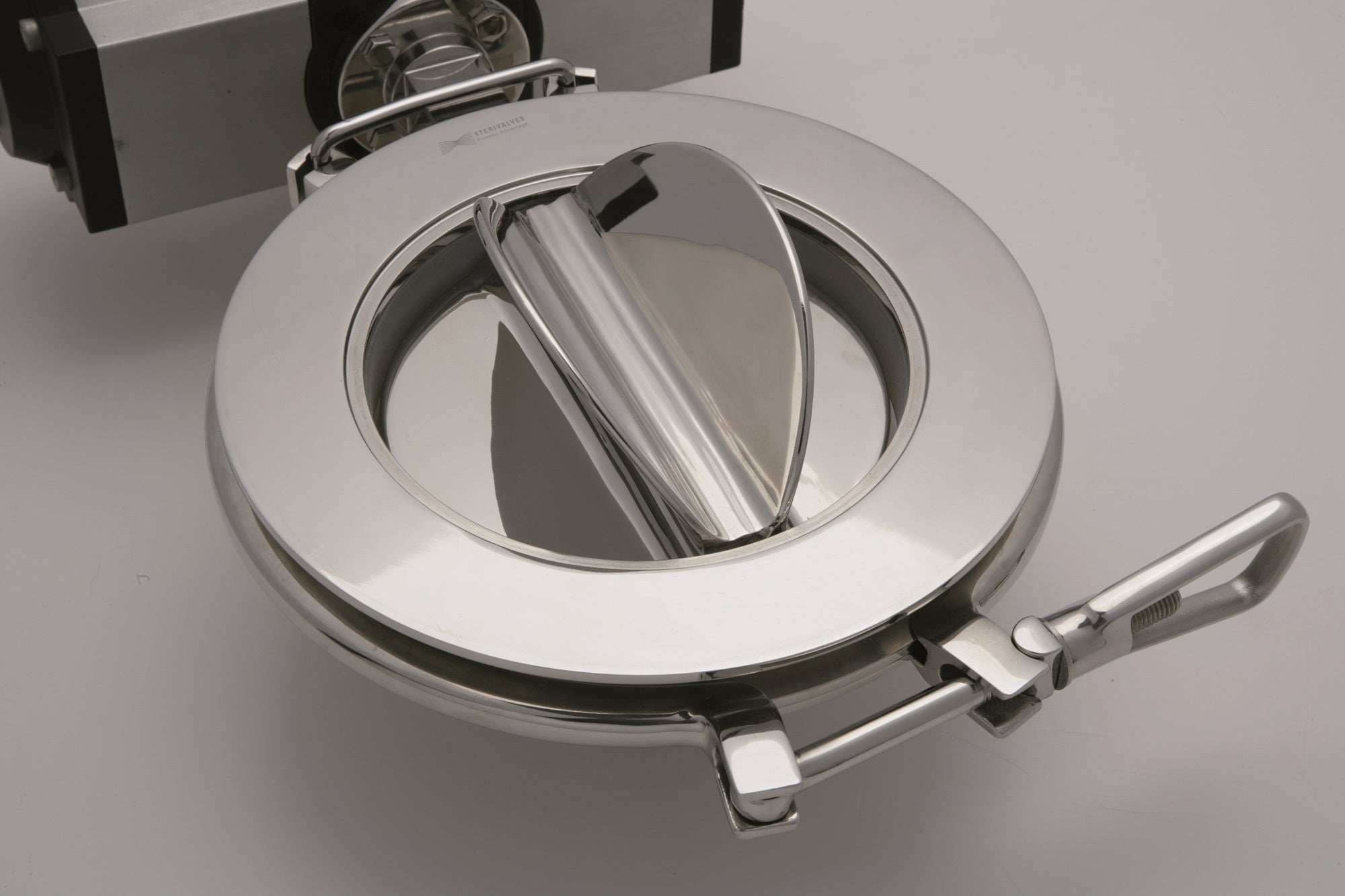 The pharmaceutical industry demands equipment that guarantees a safe and clean work environment.
In this context valves have a key role: their importance is strategic for the safety of the system, users and finished product.
SteriValves valves are designed and manufactured to meet the rigid requirements of the pharmaceutical industry, including strict adherence to cGMP guidelines and standards, as well as the use of certified materials.
SteriValves can offer several solutions, standard or customized, depending on your application, to aid the flow regulation of bulk solids products.
Among the valves that take care of feeding the product, the Rotovalve Light is one of the best-known solutions. Thanks to its design and materials it is the ideal solution whenever a controlled feeding is needed.
How is the Rotovalve Light made?
ROTOVALVE LIGHT is a "special" butterfly valve with a 6 blades rotor, controlled by an actuator. Its rotor makes 180° movements back and forth, commanded by a 0°-180° pneumatic actuator.
Its main advantage over the well-known butterfly valve is that it not only intercepts the flow, but it also offers the possibility to control it and feed a process automatically and continuously.
It is the perfect solution if you need to feed hoppers, homogenizers or process and packaging machines.
What are Rotovalve Light advantages?
It can be easily mounted and dismounted by a single operator: to ensure fast and safe operations
It can be customized based on customer's technical specifications: to better satisfy customer's needs
Quality of materials: to comply with the pharmaceutical and food industry requirements
Hygienic design: to avoid contamination and reducing downtime
total traceability: it is possible to trace the production path and the events connected to it.
Complete quality and technical digital documentation: to allow the necessary information to be always available
Atex rated upon request: to be used safely even in potentially explosive atmosphere