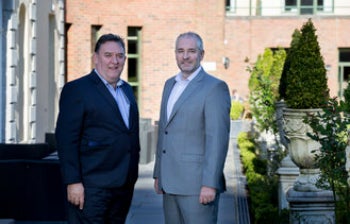 Irish life science technology company Zenith Technologies has appointed Joe Haugh as its Chief Executive Officer (CEO).
Haugh will lead the company's strategic direction and operations, driving forward plans to strengthen its partner network, further invest in teams and infrastructure, and increase its global presence.
With more than 20 years' experience in the life science industry, Haugh has held a variety of roles within Zenith Technologies since joining in 2000, including Director of New Business Ventures and European General Manager.
Commenting on his role, Haugh said: "We have witnessed a real mind-set shift in the industry, with a move towards the use of automation and process control technology to drive efficiencies in manufacturing. In fact, the life science industry is adopting manufacturing execution system (MES) technology at a faster rate than any other vertical market, making this an exciting time for our business.
"Zenith Technologies has strong partnerships with many of the world's largest pharmaceutical manufacturers and life science companies of all sizes, providing automation consulting and local support services. It is time to take this to the next level.
"Over the next three years, we plan to build on the considerable growth we have experienced in the US and Asia and meet demand for our services in key territories including India, China, Malaysia, and Singapore.
"As a service-based business, our people and their knowledge are our most important asset and we will be looking to add further talent to our team. Continuing to strengthen and build relationships with some of the best technology providers in the industry will of course also be a focus."
He added: "Our goal has always been to work with pharmaceutical and medical device manufacturers as long term partners, not only connecting them with the latest technologies but providing ongoing and on the ground support to help achieve operational efficiencies, performance improvements, and compliance. In this way, we become an intrinsic part of their operations."
Joe's promotion sees former CEO and Zenith Technologies founder Brendan O'Regan become Executive Chairman.
Brendan said: "Joe has dedicated himself to Zenith Technologies and all its ventures for many years, helping to make the company what it is today. His extensive knowledge of the life science and related industries ensures that our products and services are of the highest quality and integrate the most innovative technologies.
"As Executive Chairman, I will continue to take an active role in the strategic direction, operation and governance of the Zenith Group and plan to further strengthen our Board with a number of new appointees to ensure future growth and success."
Headquartered in Cork and with 14 offices globally, Zenith Technologies is one of the leading companies in delivering full lifecycle enterprise, manufacturing, and operational support solutions, which enable life science businesses to be compliant and competitive.
The life science industry has a strong legacy in data collection and has been embracing Industry 4.0 methodology before the term existed.
The biopharma industry has experienced rapid expansion over the last three decades.