Zenith Technologies
Delivering Pharmaceutical Manufacturing Execution Systems (MES), Automation, and Process Control
Zenith Technologies, a Cognizant Company provides scalable IT / OT, end-to-end smart factory solutions, from conception through completion across the entire manufacturing lifecycle.
Portgate Business Park,
Ringaskiddy,
Co Cork,
Ireland

---
---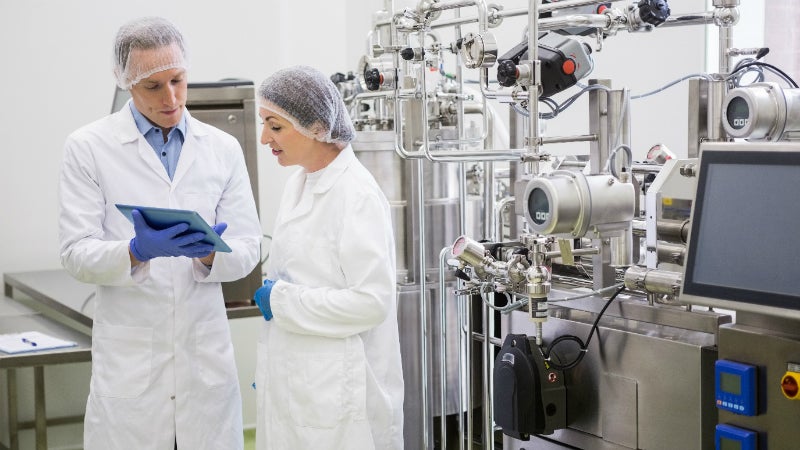 Zenith Technologies, a Cognizant Company provides scalable IT / OT, end-to-end smart factory solutions, from conception through completion across the entire manufacturing lifecycle.
We are GMP Manufacturing experts, specialising in the delivery and support of Automation, Manufacturing Execution Systems (MES) and Digital Technologies. Our solutions manage, control and optimise pharma & biotech production, creating robust systems with maximum operational efficiency and regulatory compliance.
Together with our leading Life Sciences clients, we deliver life-changing medicines and medical devices for the patients who need them most.
Complete Project Life-Cycle Management
Through our philosophy of client partnering, we drive operational excellence throughout the entire manufacturing project lifecycle.
Our Service Offering Includes:
Manufacturing Consultancy Services, for critical decision support for plant management and production control projects
System Integration Services, ensuring projects run on time, to budget and meet business requirements
Single or Multi-Site Managed Services, ensuring systems maintain a validated state and continuously improve
Commissioning, Validation and Qualification Services, delivering vigorous testing, and quality assurance
Professional Placement, injecting high-level consultants into your business when you need them
24 / 7 Manufacturing IT Services, keeping critical systems running remotely or onsite to suit client needs
Learning and Capability Services, to identify skill gaps and upskill your workforce
Our specialist engineering teams have the aptitude to deliver and support Life Sciences architectures and solutions covering all IT, OT and IoT applications, infrastructures and services.
This high-quality service operates within the company's quality management system (QMS), which was designed in accordance with ISO:9001 and good automated manufacturing proactive (GAMP) requirements.
Smart Factory Solutions
Zenith Technologies, a Cognizant Company transforms Life Sciences manufacturing, focusing on delivering speed to value now and delivering on the promise of Manufacturing 4.0. We provide scalable Information Technologies (IT) & Operational Technologies (OT) and end-to-end smart factory solutions, from conception to completion.
We are a single solution provider for all GMP Manufacturing systems, specialising in the delivery and support of automation, MES and digital technologies. We deliver on the promise of Pharma 4.0, creating robust systems with maximum operational efficiency, resilience and compliance.
Using our vast experience in the areas of Automation, MES and Digitalisation we help to empower world-leading clients to drive manufacturing operational improvements.
Together, we deliver life-changing medicines for patients who need them most.
Skilled advisors for performance improvements & compliance
Zenith Technologies provides advice and guidance to help improve manufacturing plant performance while ensuring procedures are fully compliant with industry international and domestic regulations.
Working with the top ten pharmaceutical and biotechnology companies, we provide cost-effective solutions that combine Zenith's vast industry knowledge with comprehensive design methodologies and technology implementation.
Automation and Process Control Solutions
For more than 25 years, Zenith Technologies has provided automation systems to life science companies. The introduction of automation produces many benefits, including more efficient production, increased control, and higher quality product.
Zenith works with its clients to ensure each automation product is successfully integrated into pre-existing procedures for a smooth, timely, and cost-effective solution.
Examples of the systems provided by Zenith Technologies are:
Serialisation and traceability
Batch manufacturing
Distributed control systems
Supervisory control and data acquisition (SCADA)
Programmable logic controller (PLC)
Quality management (QM)
MES Solutions
At Zenith Technologies, MES consultancy, implementation and support accounts for over a third of our business. We provide business knowledge and expertise, project support, solution realisation and sustainment services, world-class resources, and practical application of our experience directly to Life Science companies.
We are specialists in providing life science specific MES functionality including Electronic Batch Record, Weigh & Dispense, OEE, Serialisation and Performance Monitoring solutions that deliver productivity gains of over 25%.
Digital Manufacturing Solutions
Digital Manufacturing enables companies to harness information and analytics across the manufacturing value chain. By integrating Information Technology (IT) with Operations Technology (OT) and combining this with the digital power of Industry of Things (IoT), systems and processes can be connected like never before and key insight ascertained.
Zenith partners with clients to implement leading-edge digital technologies that deliver true business transformation through connected systems and data delivering business insights.
Zenith Technologies' ZTLearning eLearning solutions offer a more convenient alternative to onsite and offsite training. They also promote certain environmental and financial benefits to the end-user, such as cost-effective deployment, remote learning and schedule-friendly Cloud-based access.
The life science industry has a strong legacy in data collection and has been embracing Industry 4.0 methodology before the term existed.
The biopharma industry has experienced rapid expansion over the last three decades.
The pharmaceutical manufacturing landscape is progressing as never before, significantly driven by greater connectivity, as well as Industry 4.0.
The Life Science industry has begun to acknowledge the pros of Multivariate Data Analysis (MVDA) over recent years.
Last year was a watershed year for Life Sciences Manufacturing, with themes such as Industry 4.0, Digitalisation, Internet of Things (IoT), advanced analytics and cybersecurity at the vanguard of studies.
Sanofi has won the 2020 FOYA Category for Facility of the Future at their Digitally Enabled Integrated Continuous Biomanufacturing Facility in Frammington, USA.
Last year was a turning point for Life Sciences Manufacturing, with subjects such as Internet of Things (IoT), Industry 4.0, Digitalisation, cybersecurity and advanced analytics at the head of considerations.
Biopharmaceuticals are highly intricate drugs, which are blazing new trails in the treatment of diseases like cancer, representing one of the most complex and promising areas of drug development.
For the second year in a row, Cognizant has been positioned as one of the top providers of digital services for life sciences organisations by Everest Group.
At the beginning of 2018, a leading global pharmaceutical company with two facilities in Ireland, which makes bulk APIs for the global market, was facing several challenges due to adverse weather conditions from Storm Emma.
Cognizant has announced that it has agreed to acquire life sciences manufacturing technology services company Zenith Technologies.
Zenith Technologies is proud to sponsor the Swiss Biotech Day in Basel, Switzerland.
Zenith Technologies has launched and released a global 24/7 manufacturing IT support service specially designed to meet the support needs of the life science industry.
Last month, chief executive of Zenith Technologies Brendan O'Regan and members of the Zenith team celebrated after receiving the Cork Chamber 'Overall Company of the Year' award at the Cork Chamber annual dinner in City Hall, Cork.
Zenith Technologies has seen a 150% rise in demand for its consultancy arm services.
Zenith Technologies' global director of managed services David Staunton and global marketing director at GE Healthcare Scott Ripley discussed the benefits and patient impact of single-use technology with Manufacturing Chemist.
Zenith Technologies recently conducted an industry survey that suggests digital manufacturing is a top priority.
Zenith Technologies' virtual customised training service tackles critical gaps in industry manufacturing software and process training.
Zenith Technology has announced that its global director David Staunton will be hosting a webinar on Industry 4.0.
Manufacturing software provider Zenith Technologies has been named Supplier of the Year at the Pharma Industry Awards.
Zenith Technologies has announced it has been shortlisted in the 2018 Pharma Industry Awards.
This year, Zenith Technologies is celebrating 20 years in business. Over that time, the company has delivered manufacturing software systems to the life science industry that make businesses compliant and competitive.
This year, Zenith Technologies is celebrating its 20th year in business. Over that time, the company has delivered manufacturing software systems to the life sciences industry.
As Zenith celebrates its 20th year anniversary, it has looked at how the careers and lives of some of its long-standing employees have evolved over the last two decades.
Zenith Technologies is dedicated to supporting pharmaceutical companies worldwide in deploying solutions that improve business performance. The team has worked alongside one of the top ten pharmaceutical organisations in the US to oversee the roll-out of a company-wide standard solution for weighing and dispensing.
Zenith Technologies has appointed David Staunton as director of global managed services to help meet increased demand for its automation and manufacturing execution system (MES) services.
In February this year, Zenith Technologies was officially recognised as a great place to work at the 'Great Place to Work Best Workplaces in Ireland' awards in Dublin.
The ISO9001 accreditation demonstrates that organisations have proven their quality management systems (QMS) are as effective as possible through continual improvement and regular assessments. This is especially important for Zenith as a qualified supplier whose reputation for quality is an essential component of its customers' regulatory compliance effort.
Industry research conducted by SEA Vision and Zenith Technology found technology to be the greatest barrier to serialisation success, cited by 28% of respondents.
Industry research conducted in May this year revealed that more than one third (36%) of pharmaceutical manufacturers and contract packagers were not preparing for global serialisation requirements, despite impending deadlines.
In April this year, GE Healthcare Life Sciences announced that GE completed a strategic minority investment in Irish-owned Zenith Technologies.
Pharmaceutical companies in the US and the EU are currently preparing for new serialisation requirements to enter into force. However, a number of companies are under-prepared and are unlikely to achieve compliance in sufficient time.
Zenith Technologies has announced its largest graduate intake at the Cork HQ.
Worldwide system integration company Zenith Technologies is currently looking to take on new engineers.
SEA Vision has announced serialisation director at Zenith Technologies / SEA Vision US Carlos Machado will host a webinar with SEA Vision Italy's product manager Paolo Landriani discussing how pharmaceutical companies can prepare for long-term compliance of new serialisation regulations.
Zenith Technologies is pleased to announce the appointment of James O'Brien to lead its manufacturing execution system (MES) business to its next phase of growth.
What will 2017 hold? Zenith Technologies has been looking forward to the future and discussing what its industry experts predict will happen.
US and European healthcare industries are changing rapidly, with organisations facing the challenge of adopting new regulations for pharmaceutical serialisation.
Zenith Technologies are supporting some high-profile events throughout the year, all centred around manufacturing execution systems (MES) and serialisation in the pharmaceutical and life science industries.
Zenith Technologies is a world leader specialising in automation, delivering manufacturing software systems, which help improve the competitiveness and compliancy of your business.
A global partnership of Zenith and Werum IT Solutions will be formed to support manufacturing execution systems (MES) in pharmaceutical companies.
Irish life science technology company Zenith Technologies has appointed Joe Haugh as its Chief Executive Officer (CEO).
A partnership between Zenith Technologies and GR Healthcare's Life Sciences business has been announced, which will see Zenith Technologies' methodologies, systems, and libraries offered as a service to GE Healthcare's clients in bioprocessing.
ERP is being used to create and manage the basic plant schedule, including production, material use, delivery and shipping, making information the centre of the operation.
Manufacturing automation first began to develop during the rise of industrial automation over a quarter of a century ago, and since then it has become common place across the majority of industries, including life sciences.
Since the International Conference on Harmonisation identified in their Q10 quality guideline (June 2008) knowledge and risk management as key enablers and tenets of a pharmaceutical quality system, the industry has been exploring mechanisms and principles for their implementation.
Validation is important for data integrity, which is a growing area of concern for life science companies.
'Just in time manufacturing' supports the ideology that the end product never sits in a warehouse.
OEE is a standard industry KPI for measuring productivity and is based on a simple equation that results in a percentage of equipment performance.
Over the last few years, Zenith Technologies has witnessed year on year growth, in terms of offerings, global reach, revenue and the number of employed skilled professionals.
Zenith Technologies are proud sponsors of the Pharma Awards 2015.
Zenith Technologies will be attending Bio International Show from 15-18 June 2015.
Keith Bowen is writing about the differences between MES and ERP using his experience of implementing ERP and MES in a highly regulated industry such as life sciences.
Zenith Technologies Ireland
Portgate Business Park
Ringaskiddy
Co Cork
Ireland
Zenith Technologies UK
2nd Floor, Rutherford House
Warrington Road
Birchwood
WA3 6ZH
Warrington
United Kingdom
Zenith Technologies US
325 Sentry Parkway
5 Sentry Park West Building
Suite 100
Blue Bell
Pennsylvania 19422
United States of America
Mike Smith, US Sales Manager
Zenith Technologies India
303, Regent Plaza
Baner Pashan Link Road
Baner
Pune 411045
India
Zenith Technologies Singapore
2 International Business Park,
02-08/09 Strategy Building,
Singapore 609930
Singapore
Zenith Technologies China
68 Yin Cheng Road (C) Pudong New Area,
Shanghai, P.R.C 200120
China