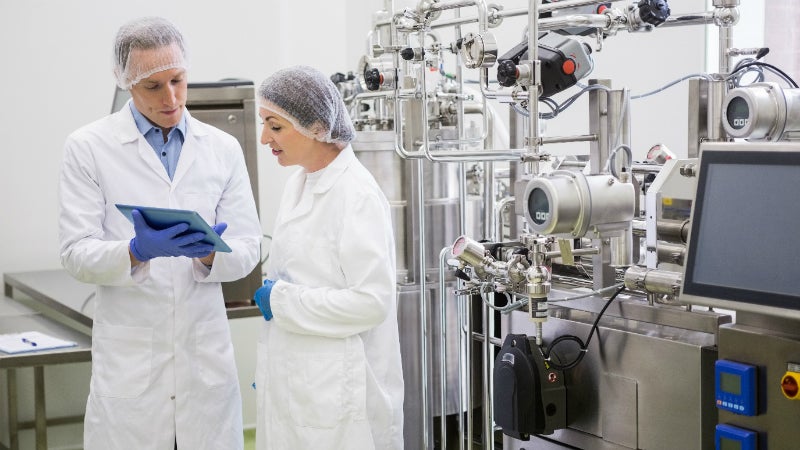 Zenith Technologies produces software systems for the life sciences industry, specialising in delivering manufacturing execution systems (MES), automation, and process control solutions for the management and control of manufacturing plants to improve operational effectiveness.
Helping clients stay competitive and compliant to industry requirements, Zenith Technologies operates across five continents from 16 offices. The company is made up of more than 700 skilled engineers, which mentor and support clients worldwide with around 5,000 combined years of engineering expertise.
Zenith Technologies also provides serialisation solutions in partnership with Sea Vision.
Complete project lifecycle management for operational excellence
Through Zenith Technologies' philosophy of customer partnering, it drives operational excellence throughout the entire lifecycle, from initial consultation, to project implementation, commissioning, and qualification. The company also provides on-going maintenance, learning, and support to ensure complete project lifecycle management.
Zenith Technologies' expert engineers and consultants deliver a range of solutions for automation, process control, and MES technology platforms. This high-quality service operates within the company's quality management system (QMS), which was designed in accordance to ISO:9001 and good automated manufacturing proactive (GAMP) requirements.
Skilled advisors for performance improvements, compliance with industry standards, and reduced costs
Zenith Technologies provides advice and guidance to help improve manufacturing plant performance, while ensuring procedures are fully compliant with industry international and domestic regulations. Working with nine of the top ten pharmaceutical and biotechnology companies, the firm provides cost-effective solutions that combine Zenith's vast industry knowledge with comprehensive design methodologies and technology implementation.
MES system integration and consultancy
The installation and consultancy of MES is a core focus of Zenith Technologies and the company has a wealth of expertise in regards to supporting projects, implementing solutions, and the practical application of services to life science companies. Zenith specialise in monitoring performance and serialisation, ensuring overall equipment effectiveness (OEE), and managing electronic batch records. These activities can help deliver productivity gains of more than 25%.
Automation systems and process control of life science manufacturing plants
For more than 18 years, Zenith Technologies has provided automation systems to life science companies. The introduction of automation produces many benefits, including more efficient production, increased control, and higher quality product. Zenith works with its clients to ensure each automation product is successfully integrated into pre-existing procedures for a smooth, timely, and cost-effective solution.
Examples of the systems provided by Zenith Technologies are:
Serialisation and traceability
Batch manufacturing
Distributed control systems
Supervisory control and data acquisition (SCADA)
Programmable logic controller (PLC)
Quality management (QM)
Management services for validated manufacturing IT systems
Zenith Technologies' managed services helps ensure manufacturing IT systems are validated, efficient, and effective. The company assists with product QM, achieving high-quality throughput, risk-assessment and management, compliance to regulatory requirements, and optimising data, as well as information integrity, maintenance, reducing ownership costs, and providing extensive system reports.
These management services provide Zenith's clients with automation support and are part of a proven business model, used by a wide range of companies since 2006. With lower costs and improved reliability, Zenith's robust commercial models are customised for each client to ensure a personalised solution.
Life science manufacturing performance improvements across full lifecycle
Zenith aims to improve its customers' performance across the manufacturing process by applying its innovative technologies and industry knowledge. This is achieved by concentrating on the full lifecycle of a solution, which accomplishes significant financial and operational benefits for the company's customer base, such as:
Delivering flexible solutions
Improving operator skills
Increasing process understanding
Making performance improvements
Quality assurance (QA)
Reduced costs
Repeatability
Total compliance
Zenith Technologies' consultants help clients reorganise operational structures and technology systems, as well as optimise performance in core production process to achieve excellence and minimise costs.
Pharmaceutical Serialisation services for drug manufacturing facilities
Zenith Technologies has partnered with Sea Vision to provide services to pharmaceutical and drug development firms wishing to successfully implement a serialisation solution across manufacturing sites. Sea Vision provides its on-the-ground assistance to address any challenges that may arise when implementing the new system, as well as high-quality serialisation software. Zenith brings its strong integration and technical support at a local level.
The two companies will initially offer this service to the US, UK, Ireland, and Germany.
Cloud-based environmental, health and safety (EHS) services
Incidentcontrolroom.com™ is Zenith Technologies' secure, fully hosted environmental health and safety (EHS) solution available for cloud and mobile platforms. It allows large organisations to effectively manage emergencies and enables efficient communications. The tool also automatically generates incident reports and key performance indicators (KPI).
Global life science training provider
ZT learning is a worldwide provider of online, classroom, and blended learning to life science industry customers. A division of Zenith with more than 16 years of experience, this high-quality teaching platform provides innovative and technically advanced training products that place emphasis on automation compliance, project management, and engineering.
ZT learning aims to provide life science companies the knowledge to optimise, achieve, and exceed overall learning objectives and to help them remain competitive.
SEA Vision is a high-quality serialisation technology, specialising in the pharmaceutical sector industry regulations.
Zenith Technologies' ZTLearning eLearning solutions offer a more convenient alternative to onsite and offsite training. They also promote certain environmental and financial benefits to the end-user, such as cost-effective deployment, remote learning and schedule-friendly Cloud-based access.
The life science industry has a strong legacy in data collection and has been embracing Industry 4.0 methodology before the term existed.
The biopharma industry has experienced rapid expansion over the last three decades.
Zenith Technologies is dedicated to supporting pharmaceutical companies worldwide in deploying solutions that improve business performance. The team has worked alongside one of the top ten pharmaceutical organisations in the US to oversee the roll-out of a company-wide standard solution for weighing and dispensing.
Zenith Technologies Ireland
Zenith Technologies UK
2nd Floor, Rutherford House
Warrington Road
Birchwood
WA3 6ZH
Warrington
United Kingdom
+44 1925 815 960
+44 1925 815 538
Zenith Technologies US
325 Sentry Parkway
5 Sentry Park West Building
Suite 100
Blue Bell
Pennsylvania 19422
United States of America
Mike Smith, US Sales Manager
+1 610 234 3173
+1 919 802 5019
[email protected]
Zenith Technologies India
303, Regent Plaza
Baner Pashan Link Road
Baner
Pune 411045
India
+91 206 684 9200
+91 203 029 9001
Zenith Technologies Singapore
2 International Business Park,
02-08/09 Strategy Building,
Singapore 609930
Singapore
+65 6827 9636
+65 6827 9601
Zenith Technologies China
68 Yin Cheng Road (C) Pudong New Area,
Shanghai, P.R.C 200120
China
+86 216 194 6600
+86 216 194 6699