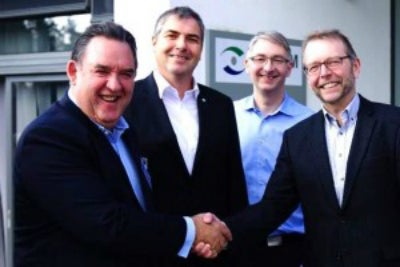 A global partnership of Zenith and Werum IT Solutions will be formed to support manufacturing execution systems (MES) in pharmaceutical companies.
Werum IT Solutions' MES PAS-X software will aim to improve production performance and productivity, as well as meeting regulatory requirements in pharmaceutical manufacturing. The collaboration will combine this with Zenith Technologies' technical support and its ability to integrate systems. Companies and manufacturers of all sizes use the PAS-X software, including many of the top 30 biotech and pharmaceutical companies worldwide.
The partnership was signed at Werum's headquarters in Lüneburg, Germany. It makes Zenith Technologies an endorsed service partner of Werum IT Solutions in both the USA and Europe. Zenith Technologies will support Werum's customers during all MES implementation phases, delivering comprehensive support and consultancy services to complement Werum's manufacturing IT solutions.
Senior director of services at Werum IT Solutions Torsten Isenberg says: "We are delighted to partner with Zenith Technologies.
"As an Endorsed Service Partner, Zenith Technologies has the knowledge and experience required to be part of our PAS-X service partner program. Our main objective is to ensure a high level of support for our customers through reliable, experienced and certified partners".
Chairman and founder of Zenith Technologies Brendan O'Regan adds: "Given our combined expertise in automation and the similarities in our customer base, the collaboration represents a strategic move for both companies.
"By combining Werum's MES technology with our technical implementation experience, we can provide customers with a high-quality service, training, and local-level support, helping them to remain both compliant and competitive. We are continually investing in training and working together with Werum and other solution providers to ensure we stay ahead with the latest technology".
The life science industry has a strong legacy in data collection and has been embracing Industry 4.0 methodology before the term existed.
The biopharma industry has experienced rapid expansion over the last three decades.