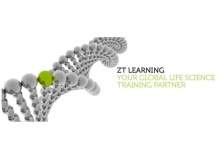 Zenith Technologies' ZTLearning eLearning solutions offer a more convenient alternative to onsite and offsite training. They also promote certain environmental and financial benefits to the end-user, such as cost-effective deployment, remote learning and schedule-friendly Cloud-based access.
All eLearning content is available on-demand via Zenith's training database, which new and existing students can access 24 hours a day, 365 days a year.
The company trains a wide range of personnel, ranging from automation, commission and process engineers to IT and maintenance engineers, company executives and managers.
ZTLearning supports the training objectives of the client and creates a customised training programme that suits their specifications, using world-class content made by industry leaders.