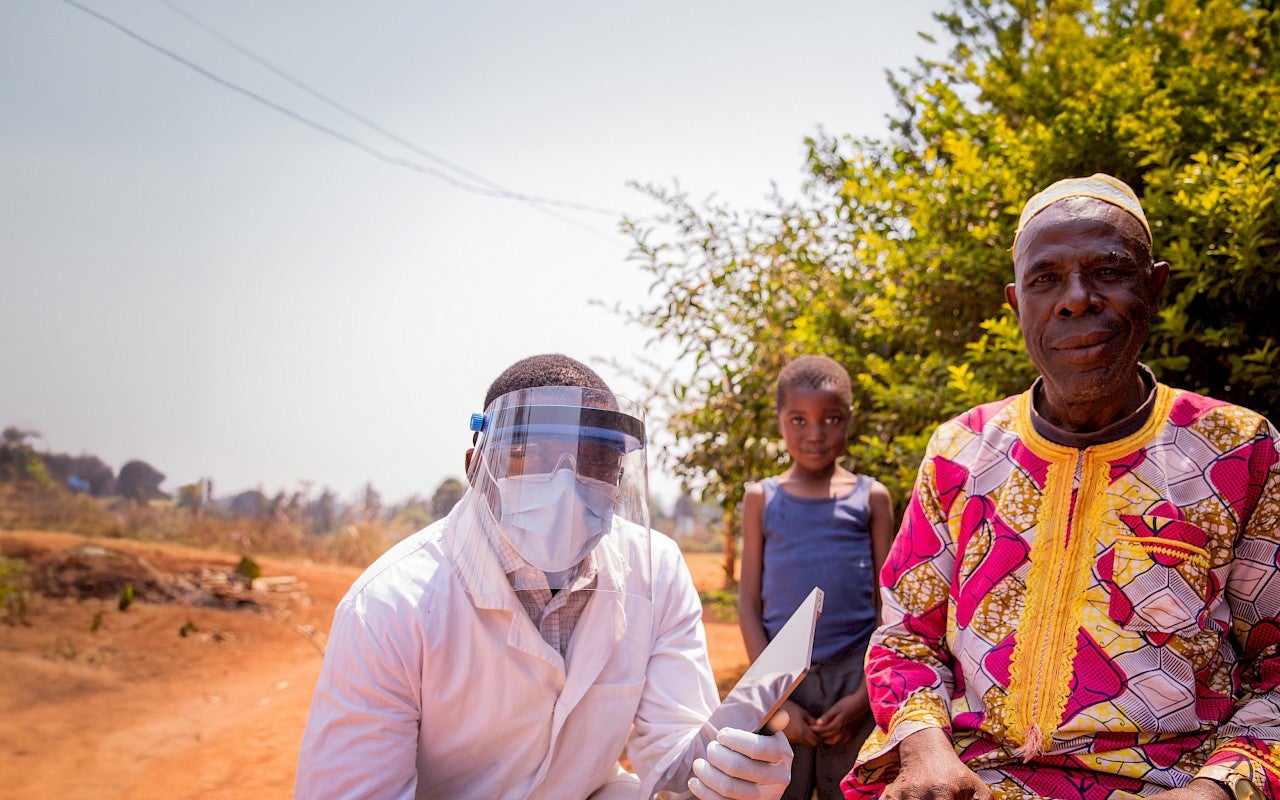 Viedoc Technologies, the leading provider of global clinical trial software solutions, is excited to unveil its latest initiative to accelerate its support for finding cures for some of the world's most deadly diseases.
In a testament to Viedoc Technologies' rapid growth and unwavering commitment to simplifying the clinical trial process, it is offering complimentary software for its renowned eClinical suite. No-cost licenses are available to eligible organisations, reinforcing the company's dedication to removing the burden of effort, cost, and risk from trials through its integrated Electronic Data Capture (EDC) platform.
Alignment With the United Nations' Vision
Viedoc Technologies is dedicated to making a meaningful impact in the battle against epidemics and communicable diseases. These global challenges transcend borders and affect some of the most vulnerable populations. What drives its commitment is the recognition that the pharmaceutical industry must play a pivotal role in addressing these issues.
The United Nations' emphasis on Sustainable Development Goal 3, "Ensure healthy lives and promote well-being," resonates with the urgent need to eradicate epidemics such as AIDS, tuberculosis, malaria, and neglected tropical diseases while combatting hepatitis, water-borne, and other communicable diseases, by 2030. This goal underscores a pressing global need for accessible, affordable essential medicines and vaccines, particularly for those in developing countries, as detailed in target 3B.
Some Progress Made, But Not Enough
The United Nations' commitment to achieving these goals underscores its dedication to promoting the well-being and health of all individuals, transcending geographical boundaries. Participating in the Sixth Meeting of the Forum of the Countries of Latin American and Caribbean on Sustainable Development in Santiago, Chile, PAHO Director Dr Jarbas Barbosa outlined the severity of the situation in the region: "The Americas have made progress towards achieving Sustainable Development Goal 3 with the reduction of child mortality, but we still need to advance in maternal mortality, mental health, HIV, tuberculosis, and neglected diseases to achieve universal health."
The Pan American Health Organisation is a specialised agency of the United Nations in charge of international health cooperation in the Americas. Latin American and Caribbean countries are among the most in need of progress in epidemics and communicable diseases.
According to the latest projections from Economic Commission for Latin America and the Caribbean for the year 2030, the performance of the region in achieving Sustainable Development Goals is mixed. Only one-third of the Sustainable Development Goal targets are on track to be met by 2030, while for the remaining two-thirds, policy actions are required. These actions are needed to either speed up progress in a positive direction for 46% of the targets or to reverse a current stagnation or setback for 22% of the targets. The results vary across different goals, with Sustainable Development Goals related to poverty reduction, inequality, sustainable cities, climate action, and peace and justice facing higher risks, while goals related to health, clean energy, innovation, responsible production, ecosystem preservation, and partnerships are in better conditions for achievement by 2030.
Building on Past Success
The free license offer is an extension of an earlier initiative undertaken by Viedoc Technologies in 2020 to combat Covid-19. The significant acceptance of the offer led to the setup of several important studies into vaccines. Viedoc Technologies hopes for similar positive results to the present offer within the framework of the United Nations 2030 Agenda for Sustainable Development.
"We at Viedoc Technologies believe in a healthier world, and it is ingrained in our DNA. Our journey started in 2003, driven by a mission to accelerate life-changing research. Today, as we reflect on two decades of perfecting the craft of making clinical data more accessible, we see our commitment to a healthier future. This commitment extends beyond our platform; it is a part of who we are. Our pro-bono contribution to this vision is to empower researchers and clinical trial professionals worldwide to make greater discoveries. At Viedoc Technologies, we bridge the gap between patient and researcher, and in the best of cases, between research and breakthrough, all in the pursuit of a healthier world," writes Mats Klaar, CEO of Viedoc Technologies.
Eligibility
The offer is open globally to research organisations conducting clinical trials into the abovementioned diseases. They include contract research organisations supporting the pharmaceutical and biotechnology industries in the form of outsourced services; clinical trial sponsors initiating, managing, and/or financing clinical trials; and academic institutions and universities providing access to trial participants and clinical and methodological expertise.
Eligibility criteria include a study protocol for review by Viedoc Technologies, a standard non-disclosure agreement, a signed contract valid through 30 September 2024, a business case and joint press release to be produced about the experience with this offer.
This initiative is available immediately, and we invite those interested to contact Viedoc Technologies through our website. There, interested organisations will find instructions on how to apply for this offer in step four of the Request a Proposal form.