Cassie is a powerful yet flexible consent and preference management platform that helps healthcare organisations manage high-volume, complex data in compliance with global privacy laws.
In today's ever-evolving data privacy landscape, healthcare providers and practitioners need the ability to share granular patient information in a safe, compliant and scalable manner. Mismanagement and misuse of confidential data assets may corrode patient trust and bring litigation.
From hospitals, medical institutions and health information exchanges to pharmaceutical, life science and biotechnology companies, Cassie has been specifically developed to help these organisations manage data related to complex relationships throughout the patient journey.
Cassie is a highly secure personal information management system that can consolidate data across complex networks to create one centralised source of truth. As the digitalisation of patient access continues to develop, with apps, chatbots, AI and personalised medicine, effective consent and preference management is imperative to proactive data handling.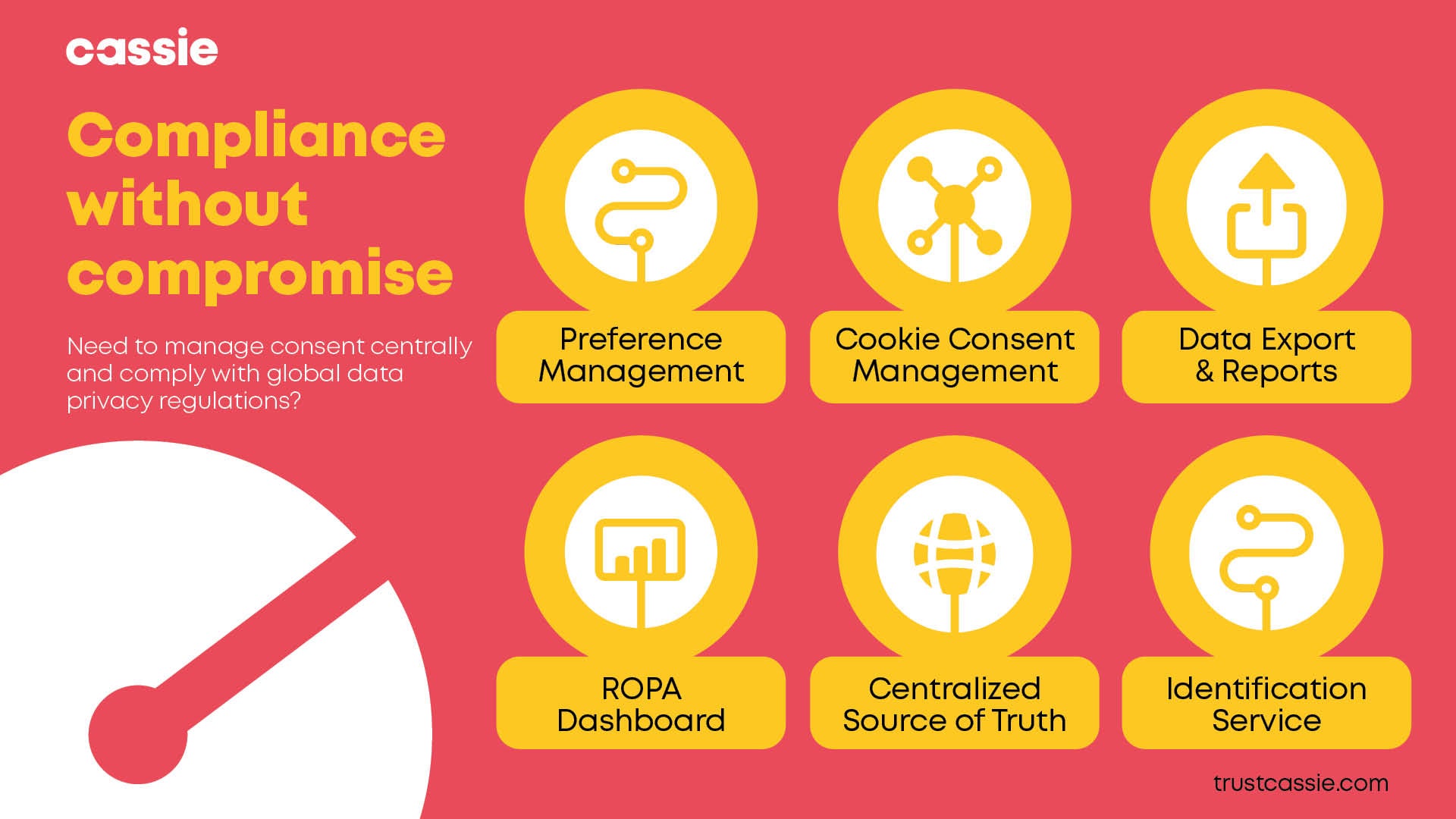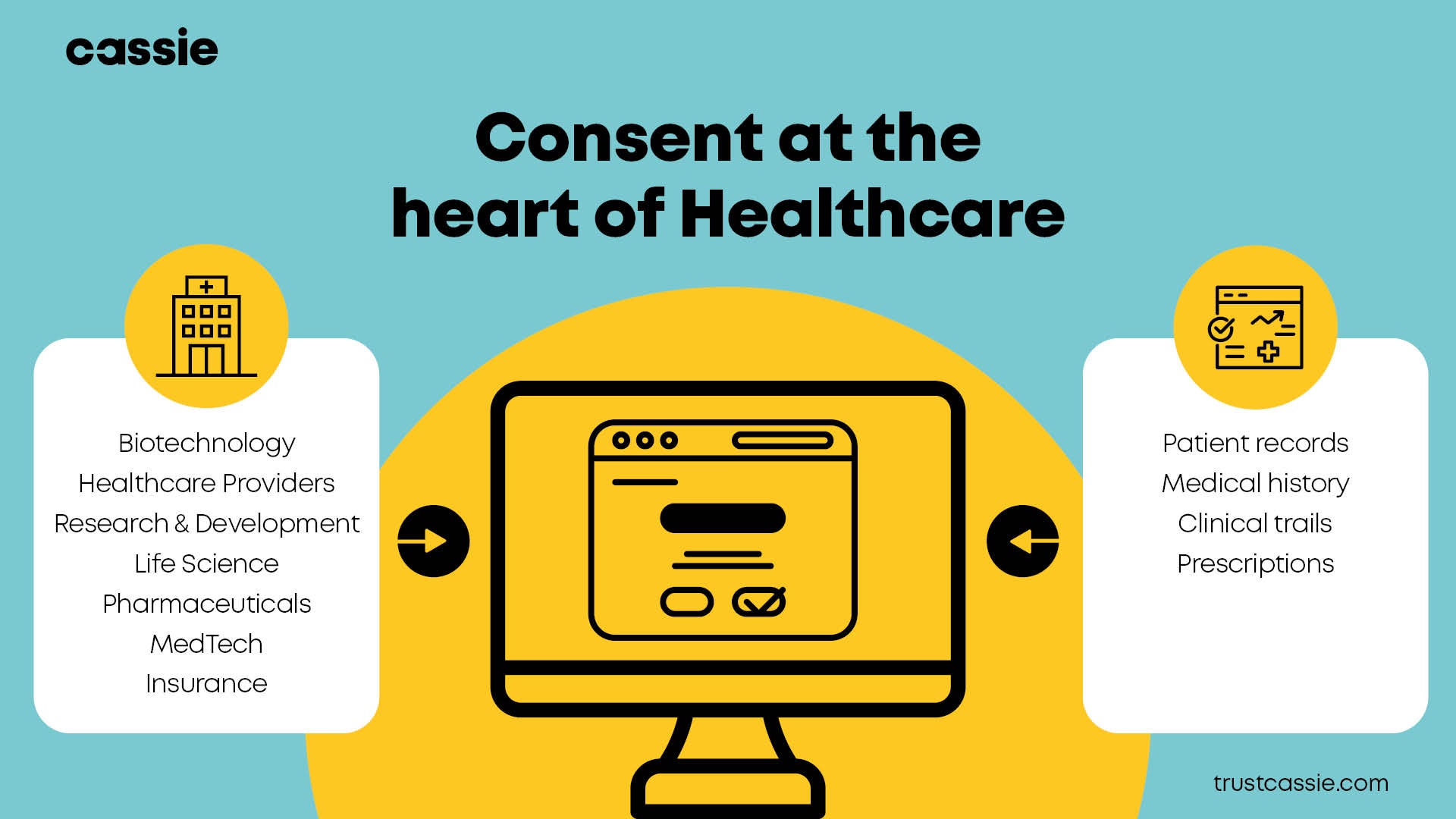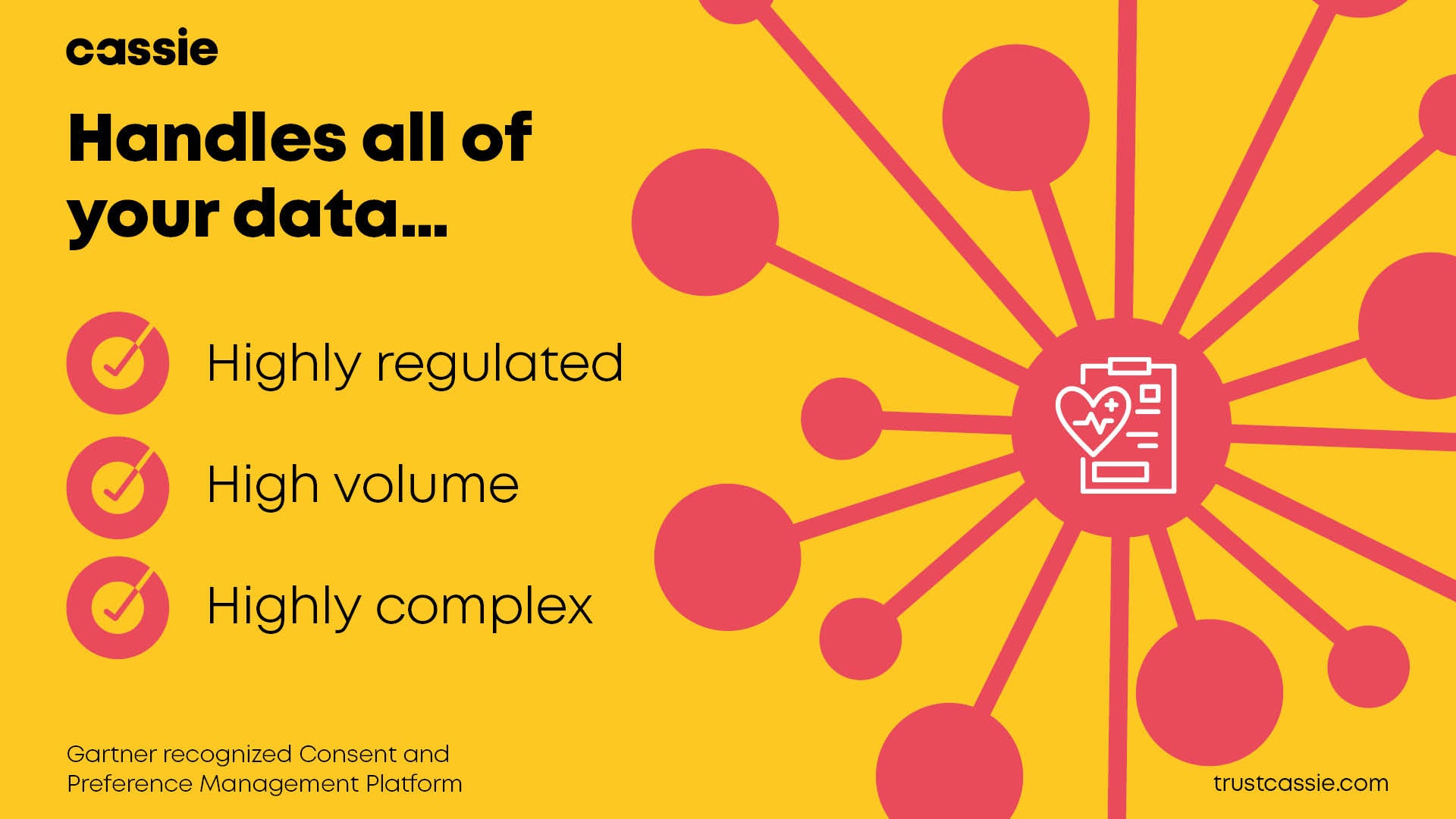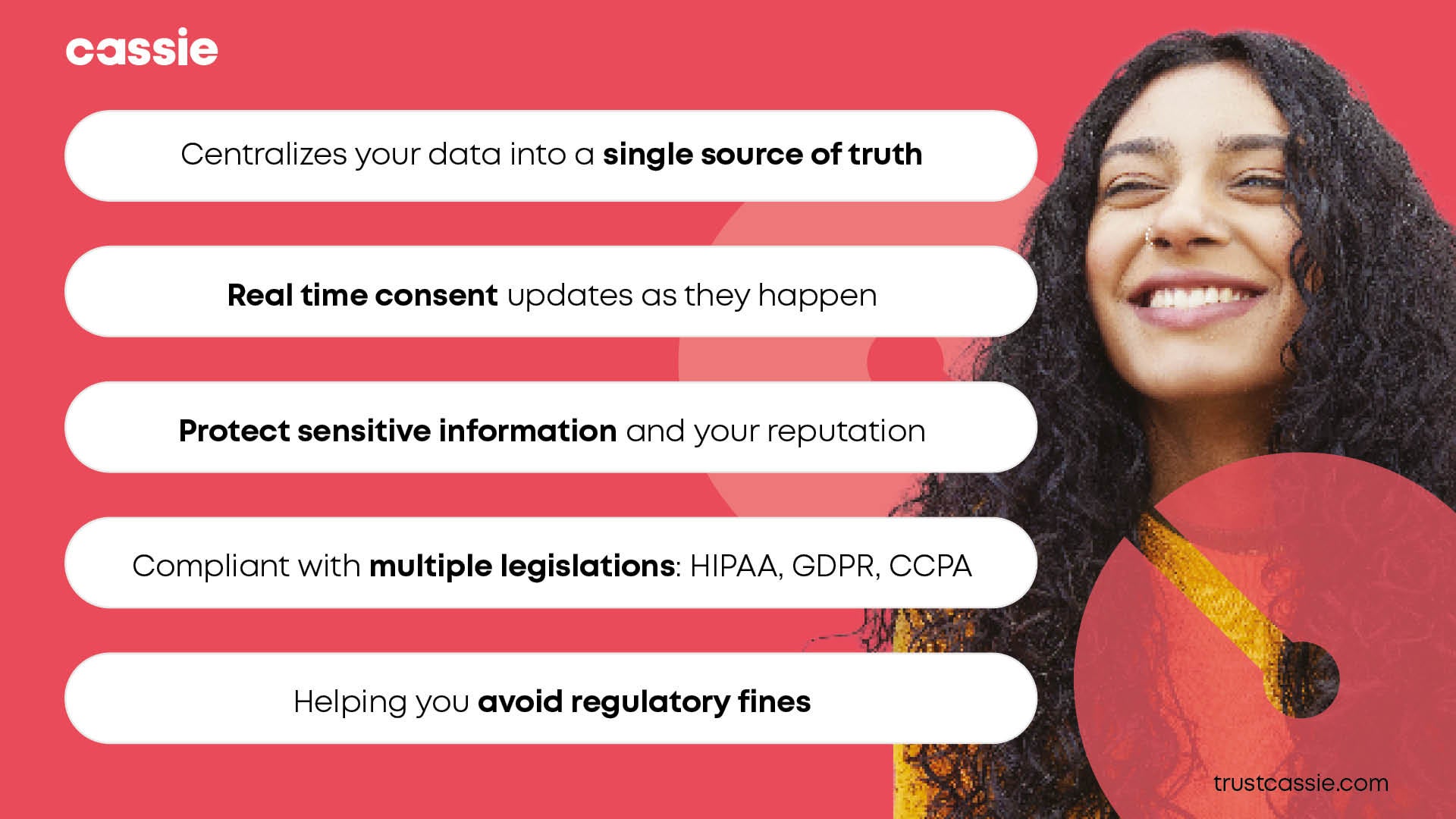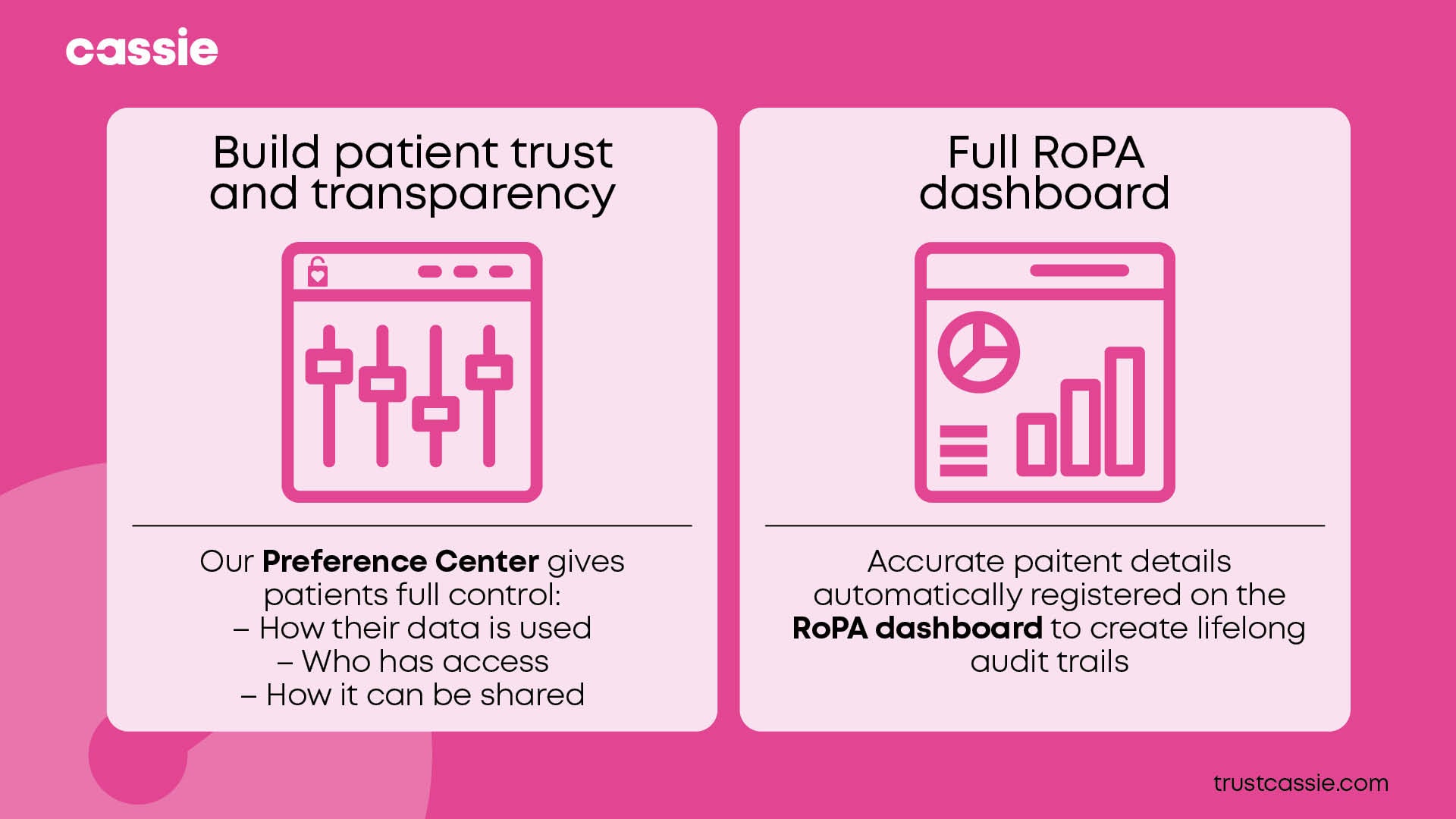 The platform's data-driven architecture integrates with third-party applications and consolidates the consents obtained using these disparate systems in a single, auditable version in compliance with codes of conduct and privacy laws.
You get compliance without compromise: healthcare organisations can spend less time on admin and more time on patient care, while patients have more trust in their provider's data sharing, management and handling.
Key platform features of Cassie:
Consent Management Platform: Manage all high-volume, complex data consents across all devices and environments such as patient records, personal health information (PHI), staff records or personally identifiable information (PII).
Global Privacy Legislation Compliance: Compliance with any regulation, in any language, with new legislation added as soon as it's enacted, like HIPAA, CCPA and GDPR.
Cookie Management Module: Stores consents in a centralized repository, encourages opt-ins and decreases opt-outs via user-friendly widgets across devices.
Preference Centre: Patients can manage their own consent preferences, building trust and enabling better care.
Identity Service and Matching: Cassie can provide unique patient identification across states and devices using multiple identifiers and processes to match, group and assign personas to patients.
350+ API integrations: Cassie has secure, pre-built integrations across the healthcare tech stack like EHRs, QHINs and CRM systems to form one centralised source of truth.
About Cassie, the leading Consent and Preference Management platform
Developed by Syrenis with more than 20 years' experience
Recognised by Gartner as a leading Consent and Preference Management Platform
Currently working with some of the leading US healthcare providers to reach new levels of connected care (One of the top five hospitals for cancer care in the US and a Fortune 500 pharmaceutical company)
Cross-sector expertise: Cassie manages more than 1.2 billion customer records around the world for large organisations across verticals.
Unlimited data insight: Cassie will let you capture unlimited metadata for each subject for deeper patient insights.
Ready to see what Cassie looks like in action?
Fill in the enquiry form at the top of this page or email info@trustcassie.com to get a free demo of how Cassie can help your healthcare organisation harness the power of your patient data to build trust, reduce admin and comply with regulations.