LOWENCO designs and produces ultra-low temperature (ULT) storage solutions for the biotechnology and pharmaceutical industries, operating at a minimum temperature of -80°C. With the aim of creating a better world one unit at a time, we produce high-end refrigerated units and freezers from high-quality components at our facilities in Denmark.
Revolutionary temperature-controlled storage units
LOWENCO's Large-Scale Storage Unit (LSSU) is a ULT storage solution based on transformative, proven technology. It allows biotech and pharmaceutical products to be frozen at a minimum temperature of -80°C, with only a 0.15°C temperature deviation on the product itself.
The LSSU features advanced blast-freezing capabilities that allow products to be frozen rapidly at ultra-low temperatures, as well as provide a powerful method for safely freezing pharmaceuticals. We also specialise in optimised solutions for large-scale storage – one LSSU can replace 35 upright freezers, reducing power consumption and leaving the smallest possible carbon footprint.
LOWENCO's strong sustainability profile consists of products with a long lifetime and 99% recyclability, allowing us to reduce carbon emissions by up to 66% compared with traditional cold storage solutions.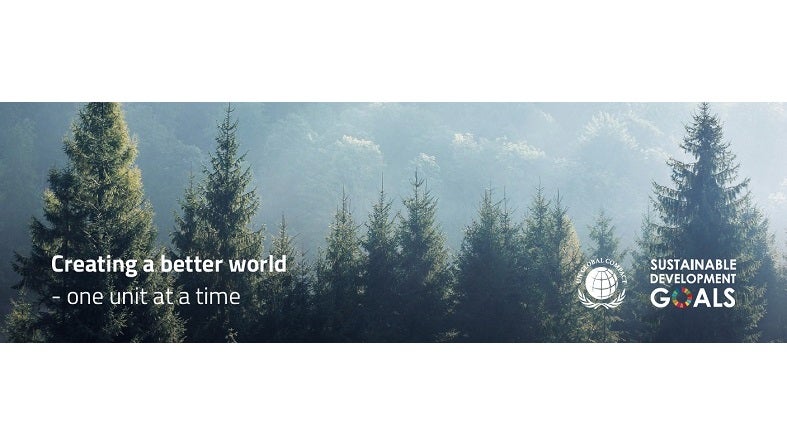 LOWENCO supplies ultra-low temperature storage systems that are ideal for biotechnology and pharmaceutical products.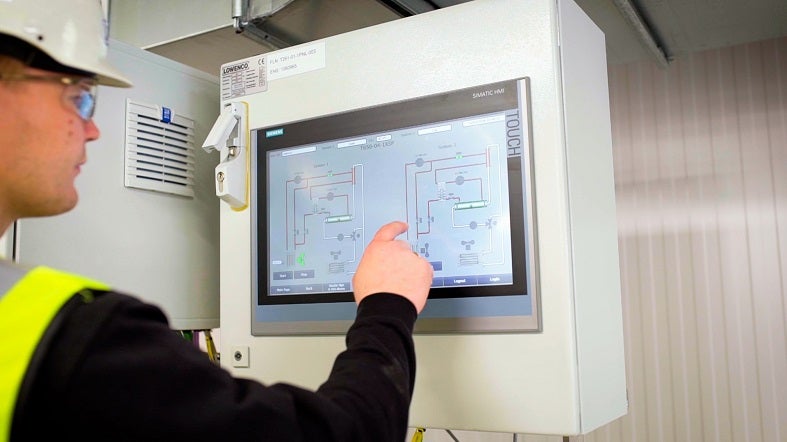 Our LSSU system can keep products refrigerated at a minimum temperature of -80°C.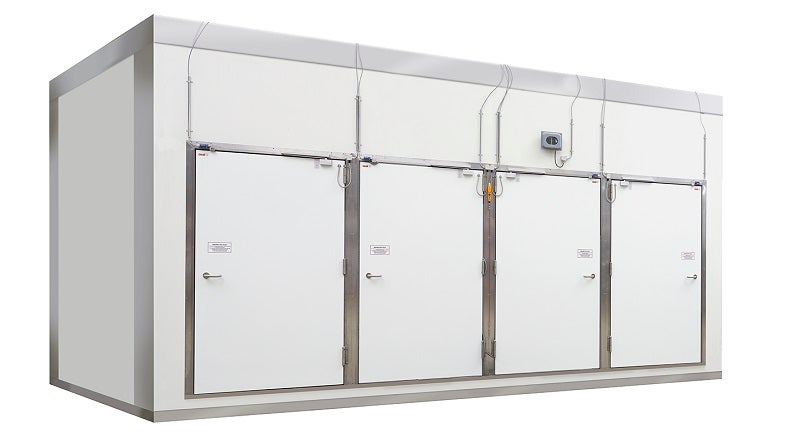 The LSSU uses 75% less floorspace and 66% less energy compared with other storage systems.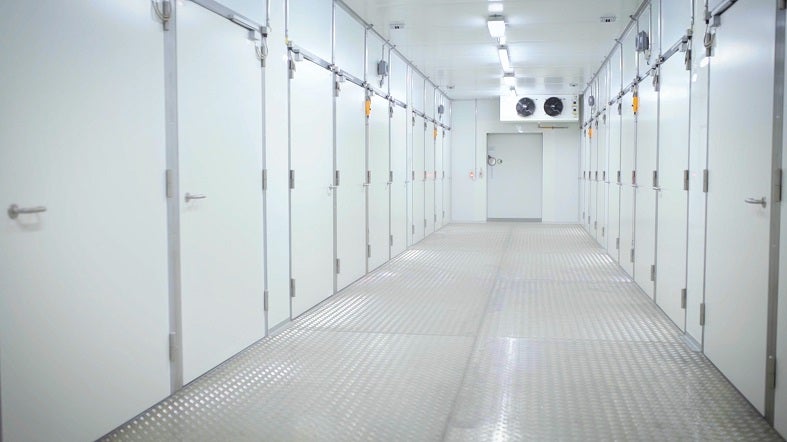 LOWENCO's LSSU is designed to be a safe and easy-to-manage option for cold storage.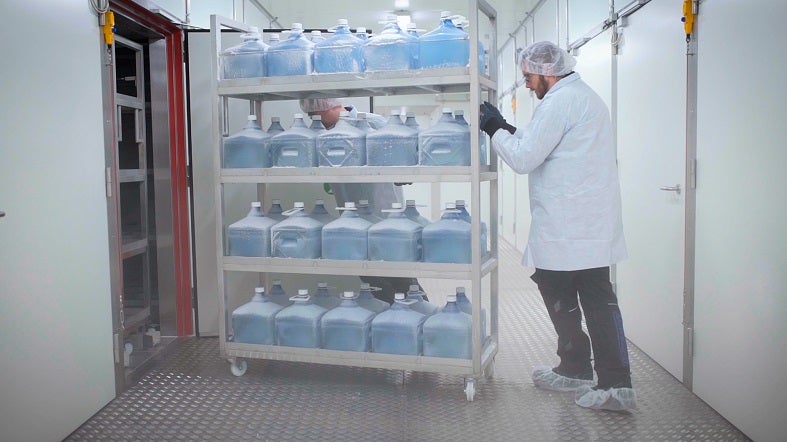 Our products are made from 99% recyclable materials and have an average lifespan of 25 years.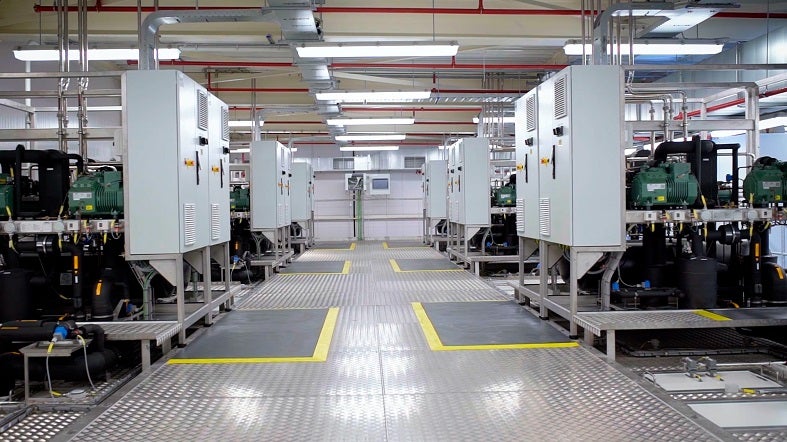 We follow the UN Global Concept's ten principles for corporate sustainability in our strategies, processes, and policies.
Our ultra-low temperature cold storage units are designed to meet or exceed industry standards and regulations, ensuring products are stored in the safest and most reliable environment. In addition, the LSSU runs on our low-energy technology, making it highly energy-efficient and reducing the total cost of ownership.
Full user control over low-temperature storage units
LOWENCO's advanced temperature monitoring systems supply the user with real-time data and alerts to ensure products are always kept at the correct temperature. More than 150 alarms provide extensive monitoring to enable full control and preventative troubleshooting.
Our LSSU solution uses 75% less physical space than a typical storage unit and reduces energy consumption by up to 66% due to its low-energy cooling design. It has a 25-year lifecycle and its components are fully recyclable, making its total cost of ownership up to 76% lower than that of its competitor products.
Designed to be a high-quality, reliable option for cold storage, the LOWENCO LSSU offers a safe and easy-to-manage solution with full redundancy, extensive monitoring, and local service provided by dedicated LOWENCO technicians.
Commitment to environmental, social and governance standards
At LOWENCO, we are committed to acting responsibly in all aspects of our company and putting our vision of 'creating a better world one unit at a time' into action. We are committed to the ten principles of the UN Global Compact, which is the world's largest corporate sustainability initiative.
Our energy-efficient freezer solutions are powered by renewable energy, which contributes to more sustainable operations and reduces energy costs. Some of them can also operate on solar power, supporting efforts towards more sustainable cities and communities.
In addition, LOWENCO's freezer solutions are made from 99% recyclable materials and have longer product lifetimes than many other freezers. Through this, we aim to promote responsible consumption and production within the pharma industry.
LOWENCO has incorporated the UN Global Concept's ten principles for corporate sustainability in our strategies, processes, and policies to ensure we meet our fundamental responsibilities in the areas of human rights, labour, environment, and anti-corruption:
Human rights: We are committed to treating all people with respect, working against discrimination in all its forms, and being an inclusive organisation that respects individual characteristics.
Labour standards: We are committed to safeguarding and strengthening labour and human rights by promoting safe working conditions, mental health, and wellbeing, as well as giving our employees good learning opportunities in their work.
Environment: We aim to take action to combat climate change, promote access to sustainable energy, and advance energy efficiency. We also commit to pursuing recycling and reuse to create more sustainable consumption and production.
Anti-corruption: We pledge to uphold sound business practices and work against corruption and bribery in our organisation, as well as promote such practices among our business partners.