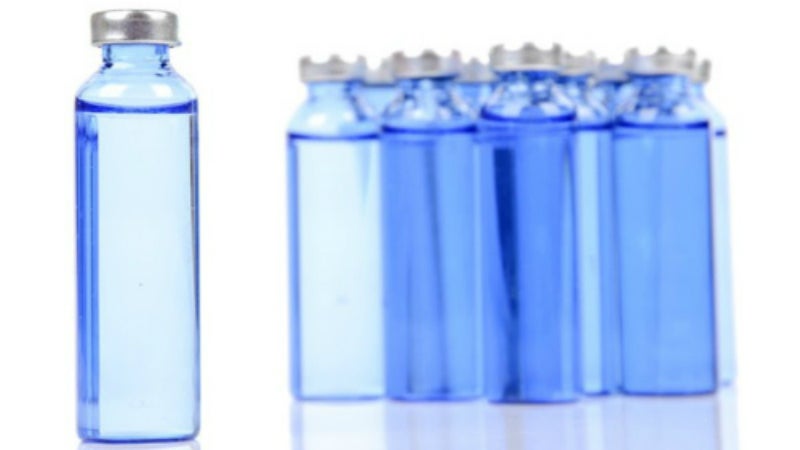 Mediport is a national last mile specialist for the pharmaceutical industry. The company runs 30 validated refrigeration vehicles in capital cities accross Australia.
The ISO: 2001 management plan meets the TGA regulated code of Good Distribution Practices (cGDP) for the picking up, storing, dispatching and distributing cold chain medicines and vaccines in refrigerated vehicles for Victoria, New South Wales, south Australia and Western Australia.
Mediport delivers to hospitals, municipal councils, general practitioner (GP) surgeries, veterinaries, pharmacies, dentists, medical wholesalers, and manufacturers.
Medical refrigerated courier
Established in 2007, Mediport commenced operations with the awarding of Victorian Health Department vaccine distribution. Western Australian Health Department started working with Mediport in July 2012 and many manufacturers and wholesalers found favour in their service.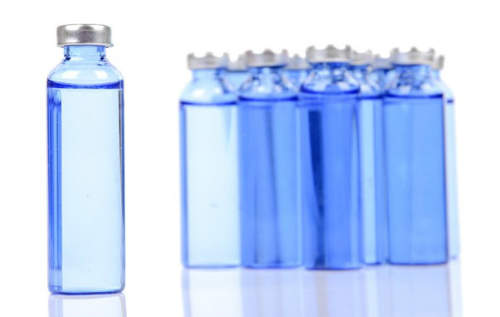 Mediport provides cold chain logistic services for the pharmaceutical industry.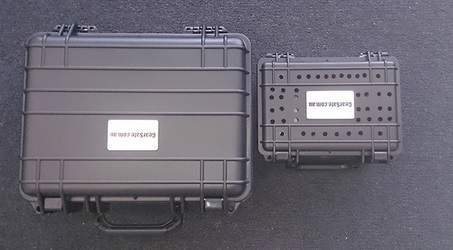 Mediport protects pharmaceuticals against damage during transportation.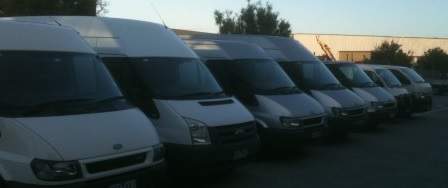 Vehicles are monitored in real-time to ensure the temperature of the parcel is maintained.
Real-time monitoring for transporting pharmaceuticals
Mediport monitors vehicles in real-time. If the temperature in the rear of the refrigerated van approaches 3°C (lower limit) or 6.5°C (upper limit), the system produces alerts for the company's operations team using Telstra's 3G and 4G network with text messages and emails.
The company has attained a 100% delivery in full, on time and in temperature (DIFOTIT) from more than 500,000 orders. Its services can help save companies hundreds of thousands of dollars in insurance claims and product destruction.
Mediport's management plan and the suite of technologies ensure this record was attained and provide best practice procedures to ensure it will be maintained.
Real-time monitoring and GPS tracking allows for the deployment of back-up vehicles to aid in the event of a vehicle malfunction, ensuring the vaccines are moved to the recovery vehicle to allow for the continued efficacy of the product, and allow the driver to deliver within the required time frame.
Monitoring interstate transport companies with temperature tracking and tracing for high-value shipments
Mediport provides a service that monitors interstate transport companies carrying valuable pallets. The system employed is a patent-pending, self-powered, real-time temperature-measuring device that lasts ten days.
This system allows manufacturers to monitor their consignment by receiving a live temperature feed of their product's temperature. A black box is placed securely with the pallet to measure the precise real-time temperature of medicines or vaccines.
Staff from both the manufacturer operations team and Mediport's operations team receive text and email alerts to ensure the products maintains between 2°C and 8°C. The system also provides track and trace services every one to five minutes, which includes location information such as route, position, speed and direction.
In 2014, a consignment valued at more than $600,000 was saved from being destroyed. The driver of an interstate trucking company incorrectly set the temperature to zero, not 4°. The interstate trucking company did not follow the Standard Operating Procedure for their customer.
An alert was sent to Mediport's operations and a call was made to the interstate trucking company who called the driver who changed the set point. Without the system, the pallet would have arrived in Sydney frozen.
ISO accreditation and management plan
Mediport is accredited to meet both the European and Australian codes for Good Distributions Practices (cGDP) of cold chain medicines under an ISO: 9001 management plan.
The fleet of vehicles are validated, calibrated and produce live data in accordance with the Code of Federal Regulations Title 21 Ch 11 for electronic records.
The company's vans are tracked through temperature surveillance and GPS technologies. The status of the product can be viewed by clients on Mediport's customer service portal where the van can be seen live on a map.
The portal provides an estimated time of arrival (ETA), proof of deliveries (PODs) and detailed history of the status of the consignment.
Proof of delivery services
Mediport's proof of deliveries (POD) database can be searched and downloaded in under ten seconds using a reference number, or name of business, suburb or client. Delivery history and POD can be viewed and downloaded when logged in.
Anti-hijacking technology for protection of parcels
Mediport's vehicles include anti-hijacking technology and are equipped with solenoid actuators that automatically lock doors 90 seconds after all openings.
The company strives for continuous improvement, successfully trialling many technologies prior to them becoming mainstream.
Mediport is positioned favourably to help provide logistic solutions to Australia and our surrounding Asian neighbours.