Peli BioThermal offers single-use and reusable thermal protection solutions for pharmaceuticals, clinical trials, diagnostics, tissue, vaccines, and blood supplies for companies in the life science industry.
We developed our first temperature-controlled packaging product for the US Army to safely, securely and reliably transport blood supplies, tissues, biologics, pharmaceuticals, diagnostics, and vaccines to combat areas located far from fixed medical facilities. This same innovative technology, Golden Hour™, is what our clients know and trust to protect what they value most.
Cold chain storage solutions for active pharmaceutical ingredients
Peli BioThermal understands that drug discovery, clinical trials, and commercialisation each require different packaging solutions. Our dry ice and frozen parcel shippers can protect your active pharmaceutical ingredients to allow you to focus on drug discovery.
Easy-to-use, lightweight solutions such as our NanoCool™ push button technology and Crēdo Cube™ passive, reusable shippers make temperature-controlled packaging accessible to all users, regardless of their level of experience with cold chain storage.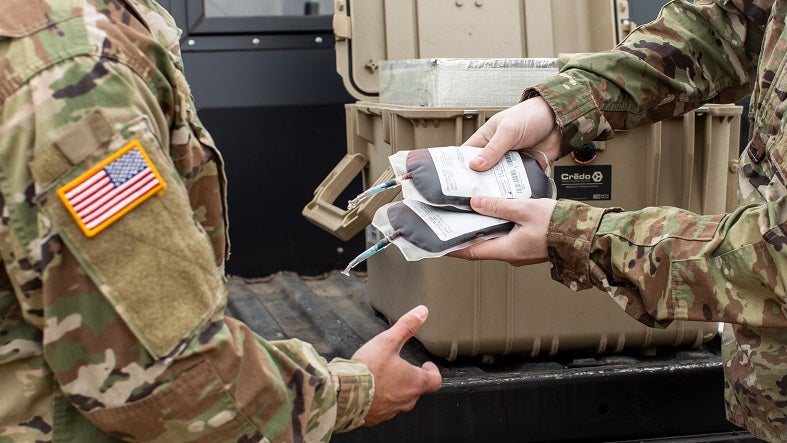 Peli BioThermal develops temperature-controlled packaging using technology originally trialled for the US Army.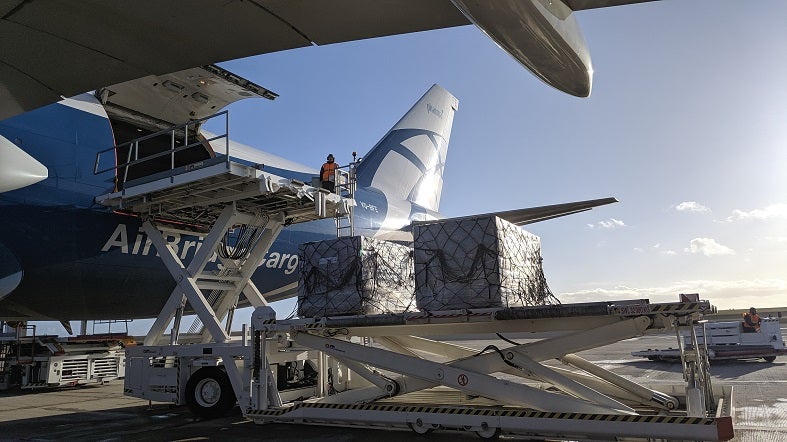 We offer bulk shipping products that can be designed to meet clients' exact project needs.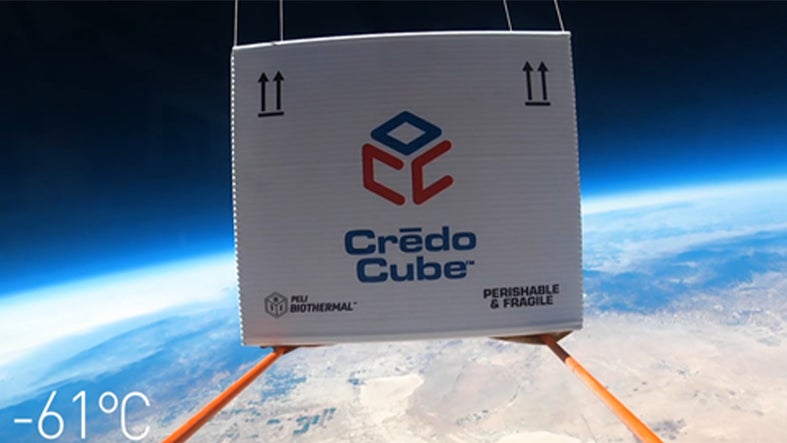 Our products are tested in calibrated environmental chambers at temperatures ranging from -80°C to 70°C.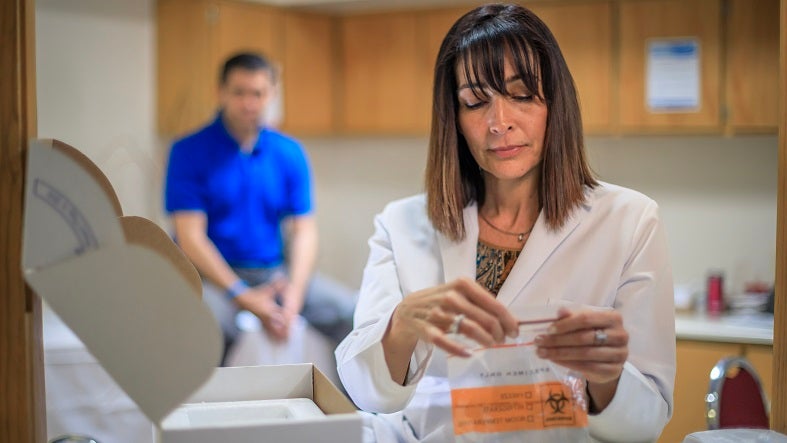 Peli BioThermal's products are designed for transporting pharmaceuticals, clinical trials, diagnostics, tissue, vaccines, and blood supplies.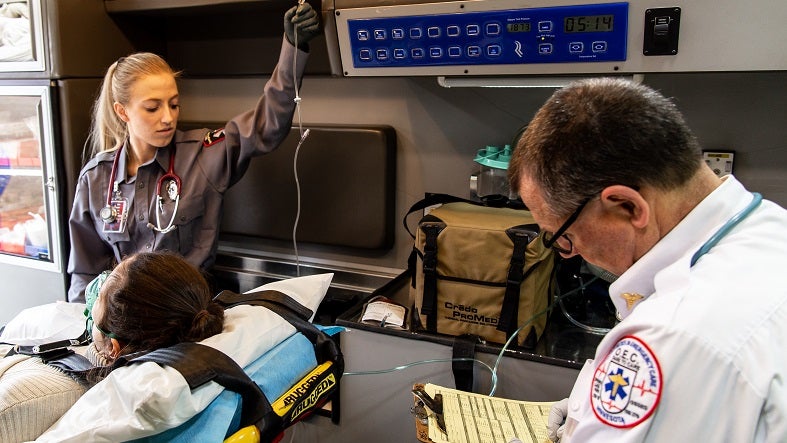 We work closely with each of our customers to ensure our thermal protection solutions are suitable for their projects.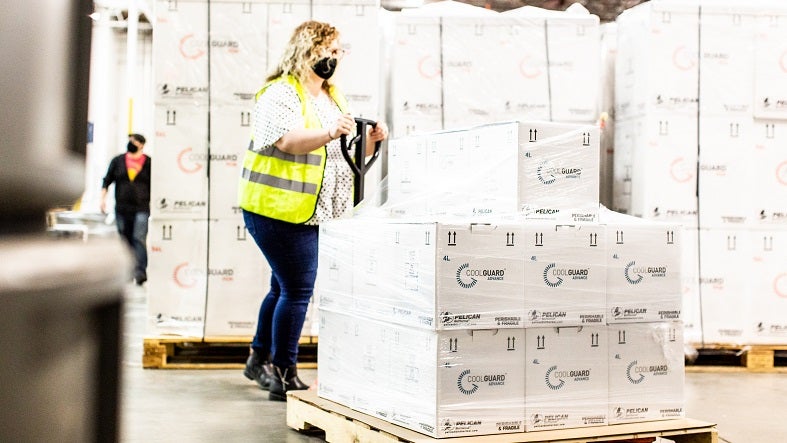 Staff at our service centres and network stations can track products between shipping locations using our asset management system.
Peli BioThermal's single-use thermal packaging such as the CoolGuard™ Advance and PCM shippers offer solutions for when recovering packaging is not an option. In addition, our bulk shippers such as the Crēdo Cargo™ and Crēdo Xtreme™ thermal packaging can help you deliver your commercial products to customers worldwide.
Bespoke thermal solutions to protect pharmaceutical products
Peli BioThermal products are designed to keep high-value pharmaceuticals and clinical trial products at the optimum temperature to ensure they are received in perfect condition. Products traded in these industries are typically vaccines, clinical trial materials, tissue, blood and core products, medical devices, and stem cells. These products, known as passive containers, have no moving parts and do not need electricity to make them work.
We collaborate with companies in healthcare, pharmaceuticals, clinical trials, and other life science sectors to design, develop and qualify temperature-controlled packaging in line with unique payload or ambient profile specifications. Our experienced, award-winning engineering team analyses projects, schedules, product stability, transit modes, duration requirements, required thresholds, and ambient temperatures. We then work with our customers to develop comprehensive thermal protection solutions to meet these requirements.
Peli BioThermal operates two ISO-certified testing laboratories that can model payloads, shipping lanes, and interaction in authentic conditions before testing to confirm the results will meet thermal challenges. We test our products using calibrated environmental chambers and a full range of conditioning and testing equipment, with temperatures ranging from -80°C to 70°C (-112°F to 158°F).
Rental and leasing services to meet clients' needs
The pharmaceutical industry is fast-paced and ever-changing, bringing challenges and opportunity to companies working in the sector. Peli BioThermal's response has been to adapt quickly to the requirements of the market. For instance, we have shifted from single-use products to reusable products to meet the growing need for rental and leasing services as customers move away from the purchase model towards 'end to end', fully managed services.
The Crēdo on Demand service uses our passive temperature-controlled packaging – Crēdo Cargo bulk shippers and Crēdo Xtreme full stack pallets. Flexible daily and monthly rental rates are standard when picked up from and dropped off at Peli BioThermal locations worldwide. In addition, we offer managed or leased options through our Crēdo on Reserve programme.
With the industry's increased focus on sustainability and the environment, we have curated our product range to include a full set of reusable product and managed services, including leasing and rental programmes. This is more cost-effective for customers in terms of return on investment and total cost of ownership, as well as reducing the amount of packaging waste being sent to landfill.
Worldwide service and network centres for international clients
In recent years, Peli BioThermal has invested in premises, staff, and equipment for our manufacturing sites and our Service Centre network, which has been expanding rapidly worldwide. Our Service Centres and Network Stations employ specialist staff who check, maintain and repair our rental products to ensure they are in perfect condition for their next use. They can also track products between shipping locations using our Credo ProEnvision asset management system.
As the global pharmaceutical market continues to grow, Peli BioThermal is well-equipped to satisfy increasing demand for both purchased and rental products. The market is dynamic and thrives on innovation in both services and physical products. This gives us opportunities to expand our business and invest in new locations, facilities, and clients worldwide.