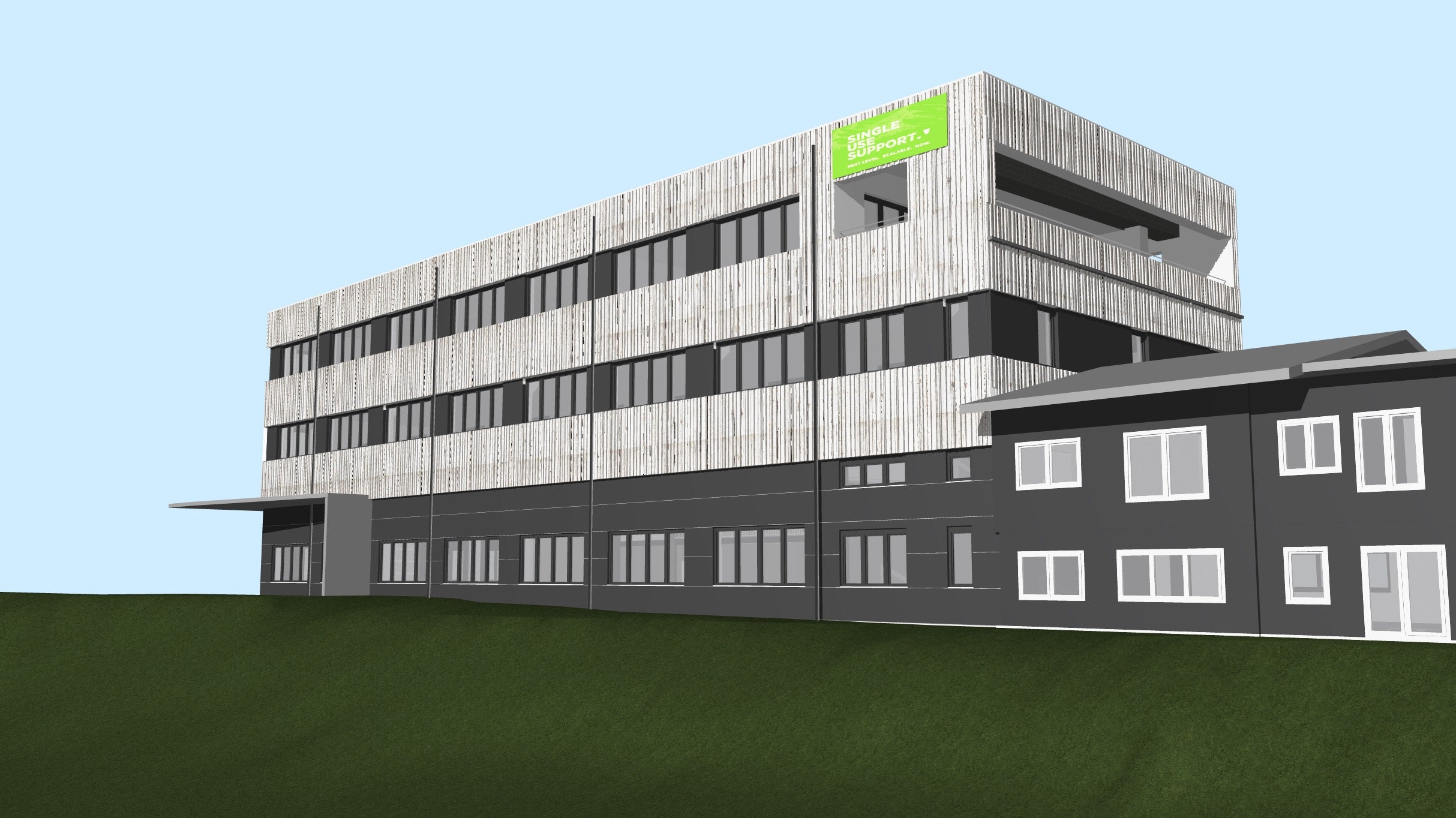 The international provider of process solutions for the biopharmaceutical industry, Single Use Support, which was only founded in 2016, is experiencing a massive run on its product innovations. After the exceptionally successful year 2020, the Kufstein-based company is seamlessly building on its success this year as well. The company's founders Johannes Kirchmair and Thomas Wurm are already looking ahead: "Globally renowned biopharmaceutical companies are literally running into us. Thanks to the great order situation, it is obvious that we will increase both the number of employees and the company's capacities" Wurm states.
1. Expansion of the Kufstein location
Kufstein, Austria, is and will remain the headquarters of SUSupport. The commitment to the location in the Tyrolean lowlands is underpinned by the construction of a 3-story office and production building in the middle of the current company space. The groundbreaking for the construction will take place this year, the planned completion is planned for the end of 2022. A total of 2500m2 of additional company space will offer space for more than 100 employees
2. Opening of a second location in Hall in Tirol
The opening of a second location in Hall in Tirol, planned for autumn 2021, will create new production and office capacities as well as additional jobs beforehand. Here, too, more than 6000m2 of office and production space can be used in the future. "Despite our international focus, we are sticking to the Tyrol as our location," says Kirchmair, "the proximity to Innsbruck is an opportunity to bring many motivated talents from all over Tyrol on board."
3. More space for more employees
90 employees currently work for Single Use Support. Further upgrading will be carried out for the planned further growth of the successful company. The 100-employee mark will soon be reached, and a continuous increase in the number of employees is expected.
4. Exponential sales increases
The increase in annual sales figures speak for themselves: While sales in 2019 were in the single-digit million range, the management is assuming that the three-digit million euro sales target will be significantly exceeded this year.