Single Use Support provides filling, draining, freezing, thawing, storing and shipping solutions for drug substances.
Our company was founded to improve drug substance processes involving single-use technologies. With innovations in the areas of bulk drug substance movements and small-volume competitive generic therapy (CGT) drug substances, we provide end-to-end solutions for the whole biopharmaceutical industry.
Single Use Support is constantly adding employees, production locations and product offerings, with the aim of delivering worry-free solutions for the whole process chain in pharmaceuticals, with a focus on the biopharmaceutical industry.
Fast scalability of production processes with single-use materials
The Covid-19 pandemic has reiterated the need for readily scalable solutions in the pharmaceutical sector. While early-stage clinical products only rely on small volume ranges, bulk drug freezing requires capabilities that can be scaled quickly to the correct volume.
Single Use Support provides solutions for drug substance movement in single-use bags and bottles.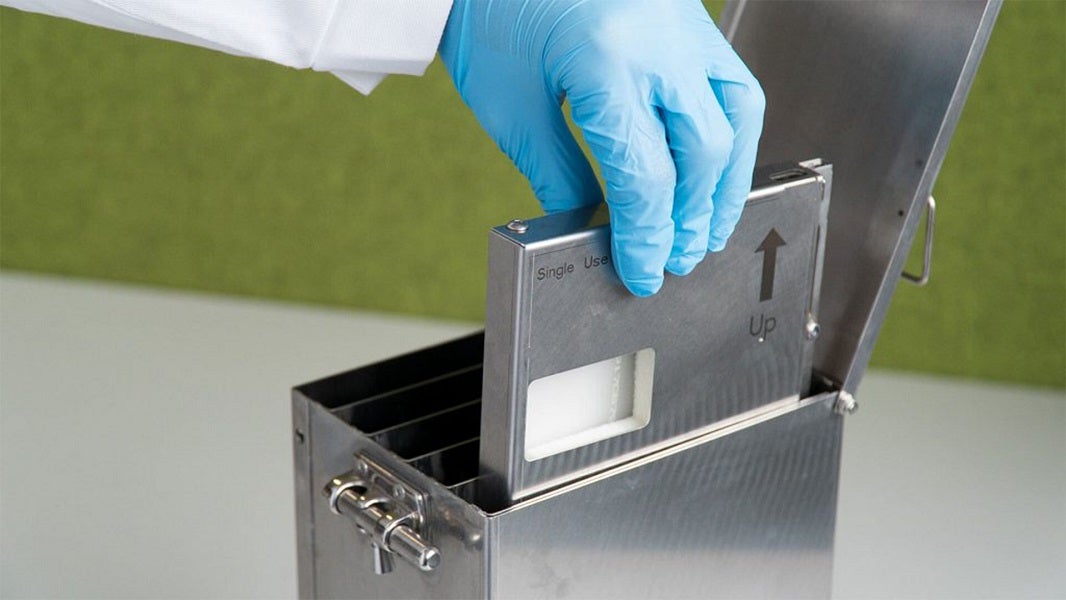 Our Robust Storage and Shipping (RoSS) KSET shells guarantee safety and optimal freezing when transporting small-volume drug substances.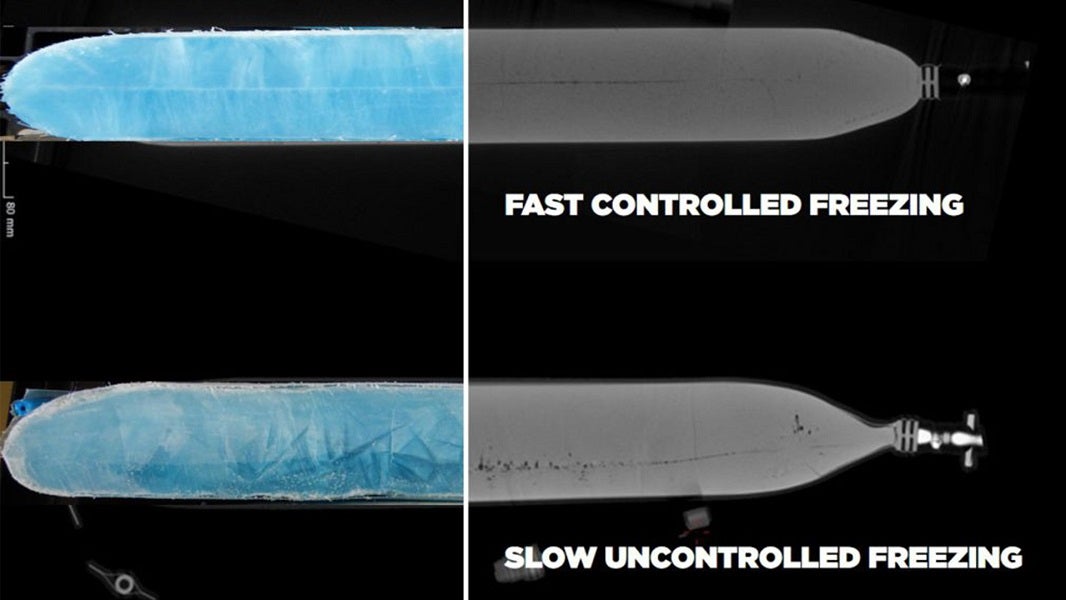 The RoSS.pFTU freeze-thaw unit enables the controlled freezing and thawing of biopharmaceuticals.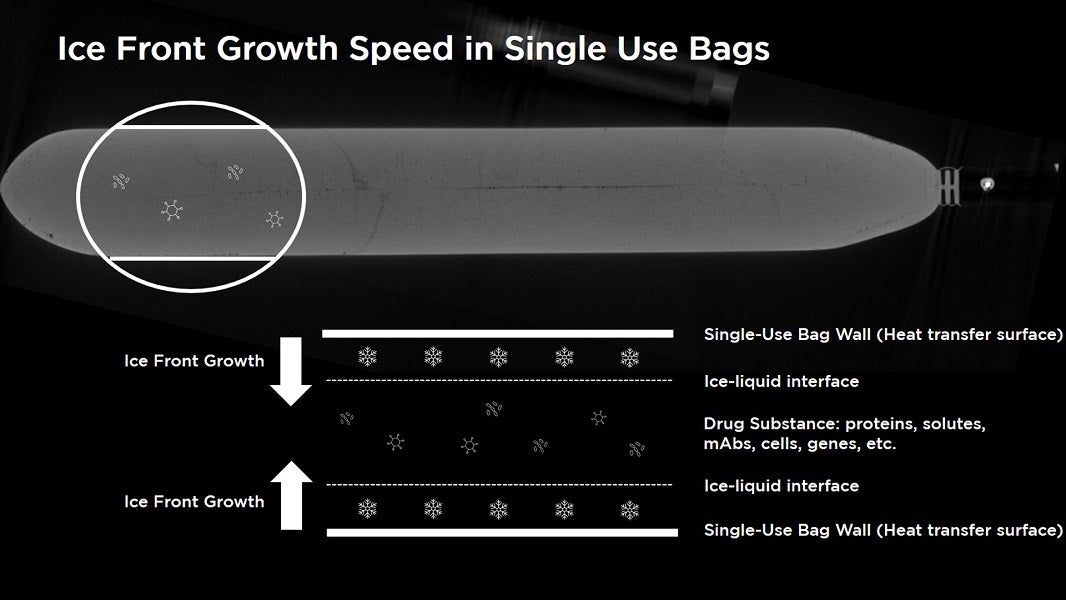 Our freeze-thaw unit for drug substances enables homogeneous ice growth within single-use bags to efficiently protect protein structures.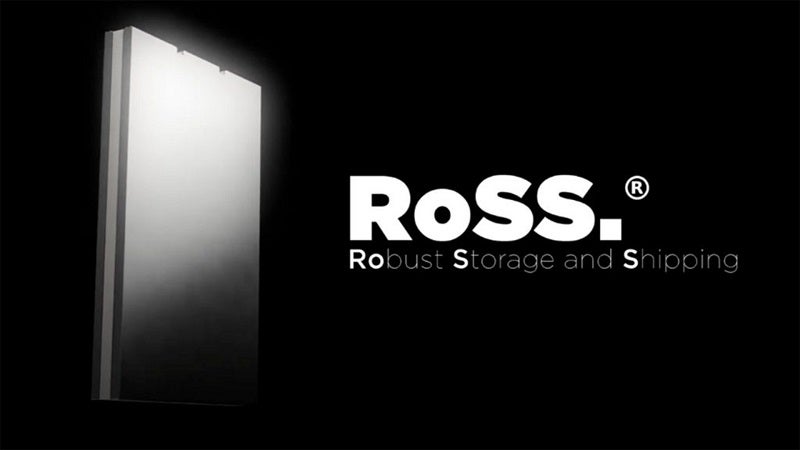 The RoSS shell protects single-use bag and contained drug substances during freezing, thawing, storage and shipping.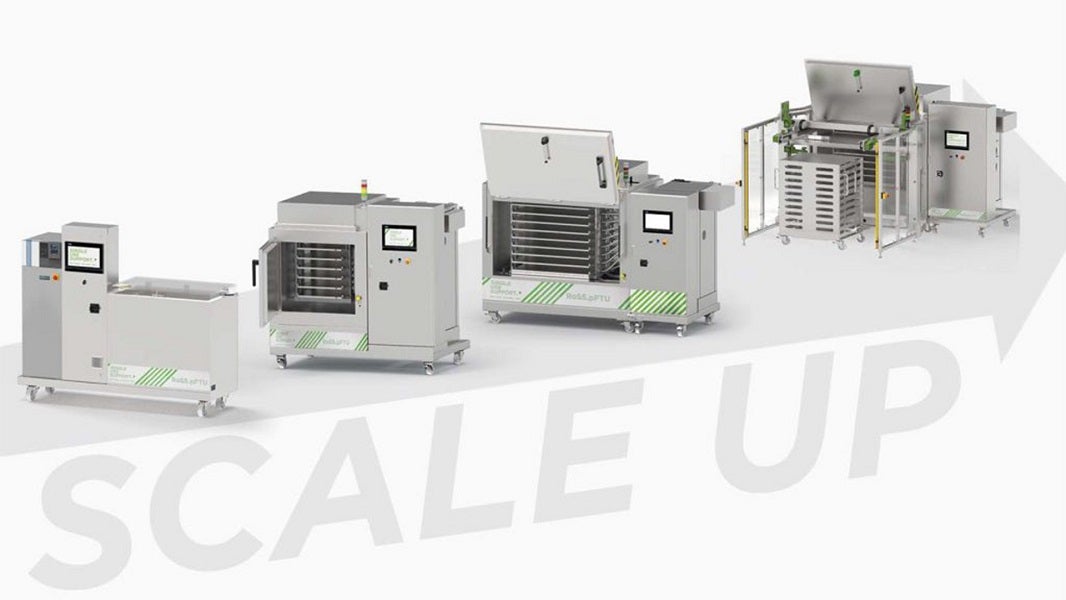 Single Use Support's scalable freeze and thaw platforms allow drug substances to be frozen in all volumes.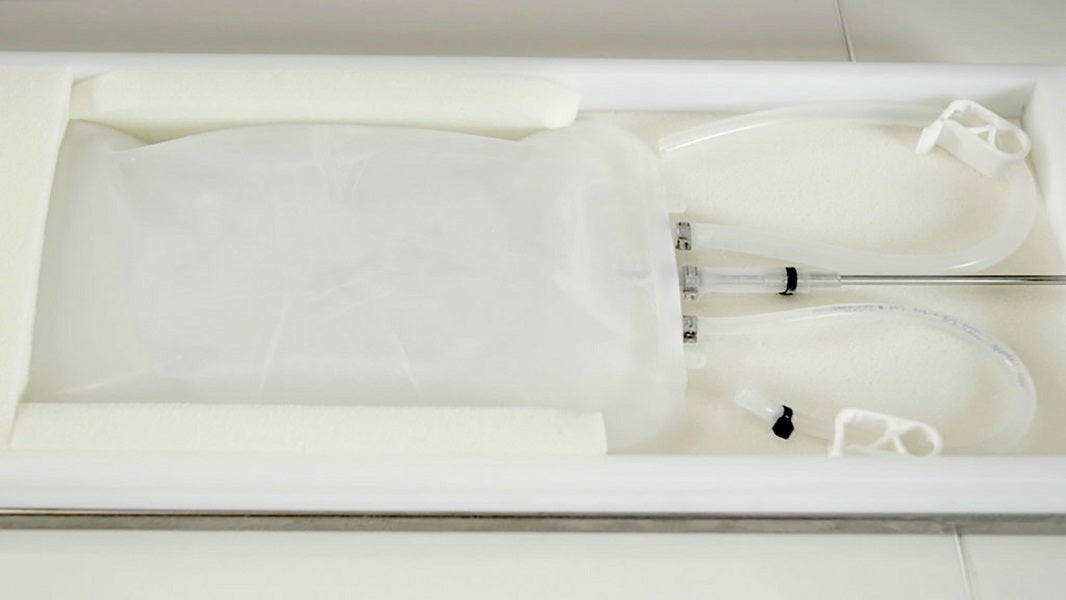 Single-use bags are optimally integrated in an enduring cold-chain logistics process within the protective RoSS shell.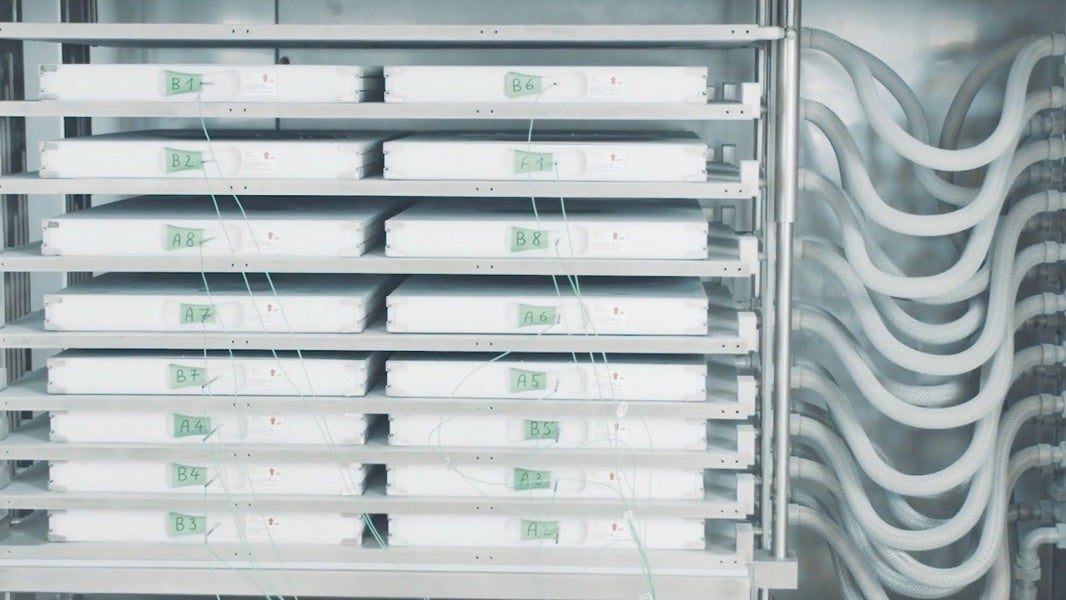 The freeze-thaw platform provides space for loads of up to 200l in different sizes at temperatures down to -90°C.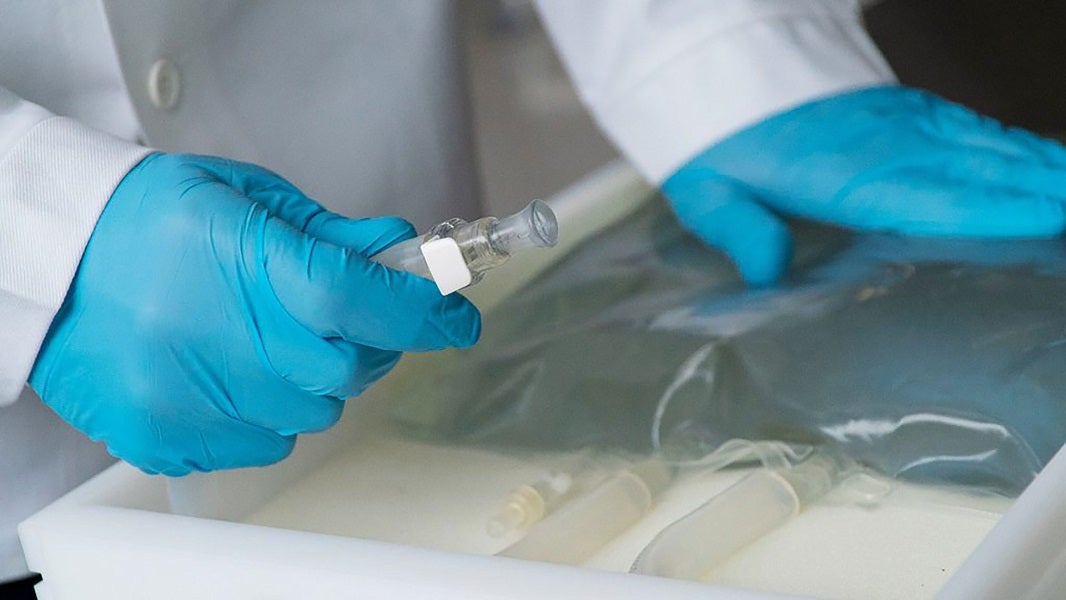 The RoSS shell product is designed to prevent substance loss in single-use bags.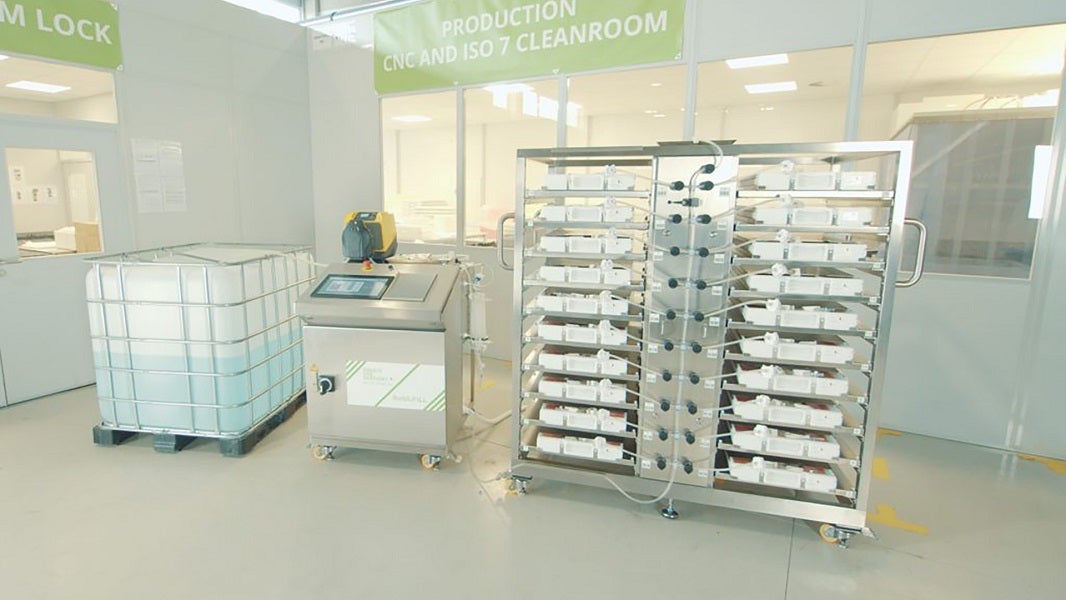 Single Use Support's RoSS.FILL is a fill and filtration system compatible with any single-use bag, bottle or vial.
This is particularly important in the freezing process, as homogeneous ice growth across bulk drugs plays an important role in keeping product quality from being compromised.
With Single Use Support's Robust Storage and Shipping (RoSS) pFTU Freeze-Thaw platforms, single-use bags and bottles can be frozen quickly at volume rates of between 50ml and 300l to a batch.
Improved product safety with no loss of substance
The RoSS shell from Single Use Support protects single-use bags effectively against breakages, preventing product loss and providing optimal freezing characteristics for any bag.
The system includes a heavy-duty plastic frame and stainless-steel lids. This forms a protective case for any single-use bag on the market to maximise product safety.
On the inside of the shell, the single-use bag is covered by a 3D foam that attaches its fit to the extending single-use bag during the freezing process.
Flexibility and increased storage density in drug substance movements
Storage and transport often contain several challenges for the commercial production of biopharmaceuticals. With its flat shape, Single Use Support's single-use bag provides the optimum characteristics for increased storage density and flexible transport solutions. They have been found to have a storage density almost four times that of bottles.
Our wide product portfolio includes several solutions that highlight the flexible possibilities around storage and shipping for drug substances using single-use technologies. The fully automated Fill and Filtration unit RoSS.FILL is designed to guarantee optimal substance filling.
RoSS.FILL's filling platform lets you fill unlimited volumes for each batch, with a speed of up to 300l an hour. In addition, the complete filling process is fully disposable to enable a fully sterile fill and drain process.
To preserve an effective cold chain during transport, the RoSS.FRDG ultra-cold storage unit keeps RoSS shells and single-use bags cooled. The RoSS.Rack ensures safe product movement to and from various platforms.
Solutions for all stages of the pharmaceutical development process
The mixture of flexible single-use consumables such as manifolds or bags brings a number of benefits for filling, draining or storing any pharmaceutical substances. Despite this, some of the most crucial steps for product safety come between downstream and final finish processes.
The Single Use Support Bulkstream Process is designed to ensure safe and fast movement, as well as filling, freezing, storing, shipping, thawing and drainage steps.
About Single Use Support
Single Use Support was founded in 2015 by Johannes Kirchmair and Thomas Wurm. The idea was to create and establish a company that would disrupt the pharmaceutical market with innovative logistical and substance movement solutions.
The company's starting point was the high importance of single-use bags for liquid drug substances. The major problem to solve was that of integrity, as material deficiencies, biological contamination and loss of drug substance all had to be eliminated.
Single Use Support's first offering was the MITS mobile testing system for single-use bags. Following this, the company introduced the RoSS protective shell for single-use bags, as well as other complete platform systems for testing, filling and draining, freezing and thawing, storing and shipping around single-use bags and bottles.
Single Use Support is based in Kufstein, Austria, and operates worldwide. Fill out the enquiry form on this page for more information.