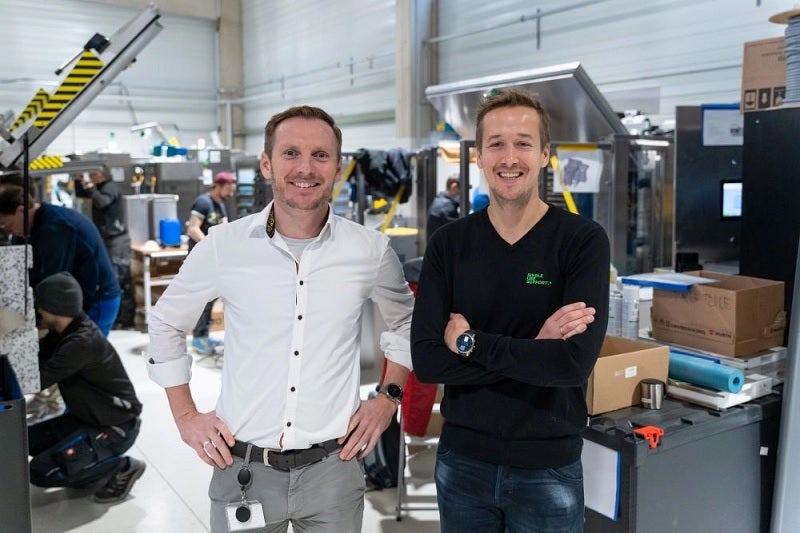 Since its foundation by Johannes Kirchmair and Thomas Wurm in 2016, the Austrian-based company Single Use Support could record a considerable year-on-year growth. After a revenue of €3m in 2019 followed a jump to €50m in 2020, now resulting in another major increase of 260% to more than €130m in the year 2021.
Single Use Support's products range from single-use consumables like single-use assemblies, 2D and 3D bags for bioprocess logistics and storage solutions, and innovative platform systems around freezing, thawing and filling accompanied by a variety of services. With their wide product range, the company has developed from a drug substance freeze/thaw technology provider to an end-to-end platform provider for any large pharma and biotech company. Single Use Support is providing the shortest available lead times supported by an extended warehouse with raw materials and enlarged production capacities on multiple facilities.
Co-founder and CEO Thomas Wurm highlights: "2021 emphasised the importance of our solutions for the global biopharma market in the production of monoclonal antibodies (mAbs), antibody drug conjugates (ADCs) and vaccines, but also emerging areas like cell and gene therapies. We are looking forward to 2022."
Exciting product pipeline planned for 2022
For the year 2022, Single Use Support will continue to focus on its innovative mindset by providing urgently needed solutions for the biopharmaceutical industry in the shortest lead times. Growing developments in the sector of cell and gene therapies (CGTs) require precise and reliable solutions to successfully test and manufacture advanced therapies in the area of cancer, multiple sclerosis and more.
Additionally, the biopharma industry is currently experiencing a process of digital transformation towards fully connected and automated products in the era of Pharma 4.0. Single Use Support is at the forefront of providing solutions to digitally track, record and optimise fluid management processes for increased efficiency and safety.
Further growth and team expansion
Single Use Support will continue to grow its number of staff in every department and around the globe. "Such rapid growth and innovative line of new products were only possible thanks to an outstanding team. We are always looking for motivated new team members to take on the challenges of the biopharma industry," adds managing director Martin Told.