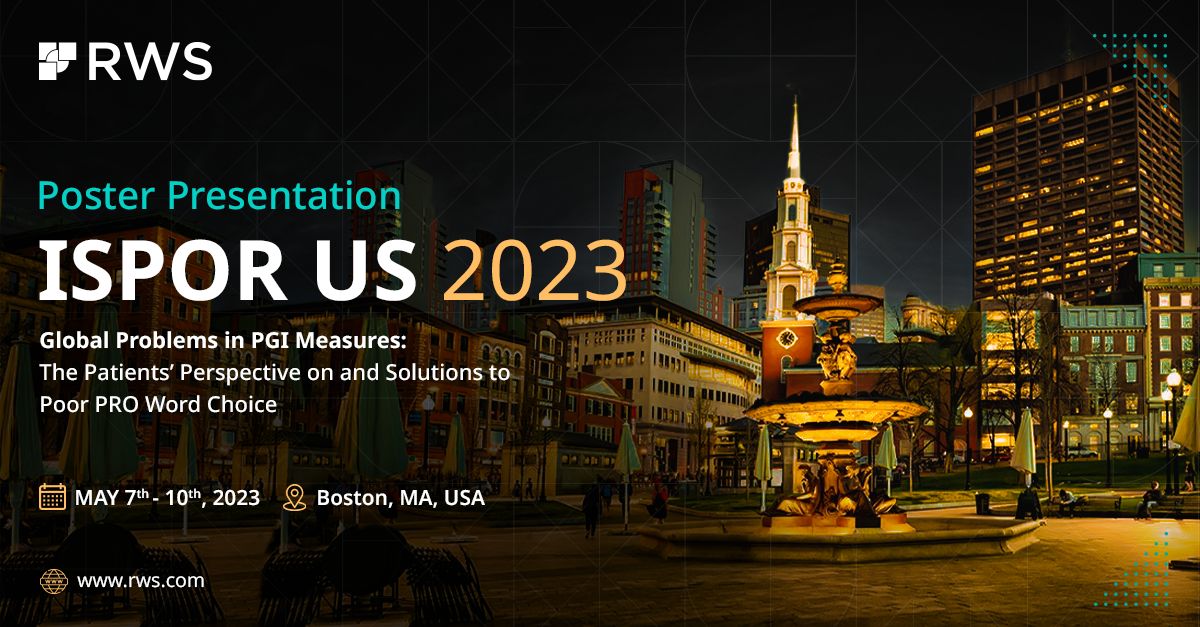 Pharmaceutical-focused translation company RWS will be exhibiting at the ISPOR conference taking place in Boston, Massachusetts, from 7-10 May.
As part of the conference, RWS researcher Tim Poepsel will give a presentation named 'Global Problems in PGI Measures: The Patients' Perspective on and Solutions to Poor PRO Word Choice'. This study extends previous investigations into difficult terminology found in patient-reported outcomes (PROs) by RWS' Survey Research Analyst team. It will take place on 10 May from 8:30am to 11:30am as Poster Session 5 of the conference.
For more information on the ISPOR conference or Tim's presentation, please contact us via the enquiry form on this page.