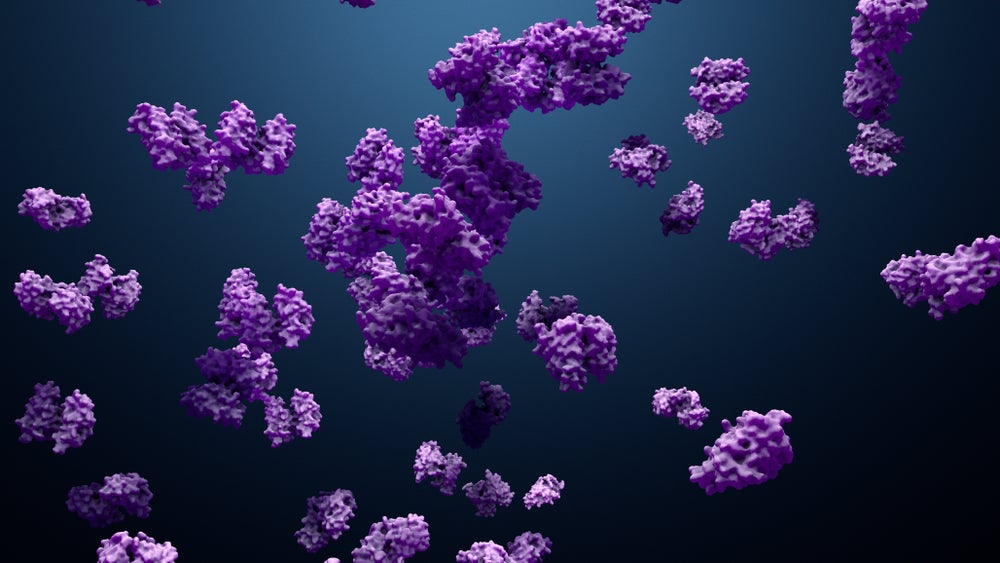 US-based Gain Therapeutics has signed a research partnership with Japan-headquartered Sumitomo Dainippon Pharma, leveraging the former's proprietary Site-Directed Enzyme Enhancement Therapy (SEE-Tx) platform to target previously undruggable allosteric binding sites. Financial details of the collaboration have not been disclosed.
The aim of the collaboration is to optimise these targets as the foundation for researching and developing small molecule drugs for rare, and difficult-to-treat, genetic and demyelinating diseases associated with defective lysosomal enzymes, such as lysosomal storage disorders.
"Sumitomo Dainippon's large-scale R&D capabilities and dedication to rare diseases make them an ideal partner for this work," explains Gain CEO Eric Richman. "They will enormously support acceleration of Gain's research program as we apply the SEE-Tx platform to discover 'first-in-class' regulator molecules that can potentially prevent demyelination by improving lysosomal enzyme function."
The partnership with Sumitomo Dainippon will support the rest of Gain's pipeline "by further validating Gain's SEE-Tx platform technology," Richman adds.
This deal builds on the $10m Series B round that Gain closed at the end of July. Richman notes: "The funding will be used to complete IND [investigational new drug application]-enabling studies for the company's two lead development programs and fund the advancement of additional pipeline candidates while the company looks to developing strategic initiatives to expand its business".
Gain's two lead products target the GLB1 gene and are indicated for Morquio B disease and GM1 Galgiosidosis, two rare lysosomal storage diseases – both drugs were developed using the company's SEE-Tx platform.
Protein misfolding and lysosomal storage disorders
Lysosomal storage disorders are a heterogeneous group of around 50 rare diseases. They are associated with protein misfolding, and subsequent dysfunction, of lysosomal enzymes. This means the lysosome, which normally breaks down protein, carbohydrates and other substances and facilitates their recycling, can no longer do its job. As a result, these substances build up to toxic levels in cells and organs, which causes long-term damage.
Despite being inherited metabolic diseases, the symptoms of lysosomal storage disorders are primarily neurological – they can cause development delay, seizures, motor weakness and strokes. Some lysosomal storage disorders are associated with demyelination where the protective covering of nerve fibres in the brain, optic nerve and spinal cord are damaged.
Although there are drugs for some diseases associated with protein misfolding – such as enzyme replacement therapy – Richman explains these drugs are not appropriate to treat neurological symptoms, such as those associated with lysosomal storage disorders. This is because these therapies are often unable to cross the blood-brain barrier.
The power of Gain's SEE-Tx platform
Richman believes Gain can change the treatment paradigm for lysosomal storage disorders and other rare demyelinating diseases by targeting "overlooked allosteric binding sites on misfolded enzymes" with its SEE-Tx technology.
"Gain aims to guide the misfolded enzyme back into its functional 3D shape and allow properly folded enzymes to reach their appropriate place in the cell, which in turn will reignite the catalytic reaction and eliminate the toxic substrate build-up," explains Richman. This will then prevent "the cell death and dysfunction commonly associated with lysosomal disorders".
After identifying the allosteric binding site, Richman explains Gain uses its "proprietary, investigational computational methods to scan for small molecules, termed Structurally Targeted Allosteric Regulators (STARs), to fit the site". "STARs are small molecules in development that may be capable of correcting mutant and wildtype enzyme misfolding therefore restoring their function," explained Gain general manager and president Dr. Manolo Bellotto in a statement.
There are significant advantages to demyelinating lysosomal storage diseases being treated with small molecules, according to Richman. First and foremost because they are administered orally, Gain's STARs as small molecules can "reach organs and tissues not accessible via current therapeutic options, including the brain, bone, and cartilage". These drugs are also simple and inexpensive to manufacture.
Sumitomo Dainippon and Gain have not revealed the precise target demyelinating lysosomal storage disease or diseases being focused on through their research partnership.