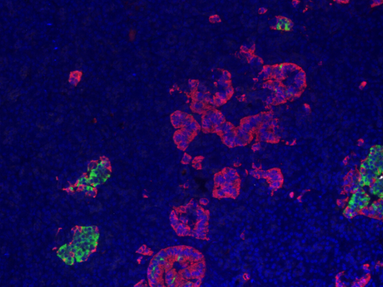 Vertex Pharmaceutics has announced it has entered into a definitive agreement to acquire Semma Therapeutics for $950m. Semma is an early-stage biotech that is developing stem cell therapies for type 1 diabetes patients; the deal with introduce a new disease area into Vertex's pipeline.
According to the terms of the deal, Vertex will acquire all outstanding shares in Semma. Semma will become a full subsidiary of Vertex with its current CEO Dr Bastiano Sanna taking on the role of company president.
Vertex expects the deal to close in the final quarter of 2019 following the achievement of customary conditions, including the expiration of a waiting period mandated by the Hart-Scott-Rodino Antitrust Improvement Act.
Understanding the background to the deal
Vertex announced its intentions to move into new disease areas, embrace new technology and pursue more deals in a July meeting with investors, according to BioPharmaDive. The Semma acquisition builds upon Vertex's agreement to buy gene-editing specialist Exonics Therapeutics in June.
Semma recently completed two proof-of-concept animal studies of its stem cell approach based on islets of human pancreatic beta cells; the results of these were presented at the plenary session of the International Society for Stem Cell Research in June this year.
As a result of these studies, Semma plans to conduct a new clinical trial in the first half of 2020. The participants will include patients with difficult- to- treat type 1 diabetes.
In addition to the stem cell islets themselves, Semma has developed a device that protects the beta cells from the immune system, meaning they can function in the same way in non-diabetics.
Pharma executives respond to the acquisition
Vertex chairman, president and outgoing CEO Jeffrey Leiden commented: "This acquisition aligns perfectly with our strategy of investing in scientific innovation to create transformative medicines for people with serious diseases in specialty markets.
"We are excited to work with the talented scientists at Semma to build on their significant progress toward providing effective and potentially curative cell therapy options for people living with type 1 diabetes.
"We see a substantial opportunity to transform the treatment paradigm for type 1 diabetes, a specialty disease cared for by endocrinologists, both by advancing the development and manufacturing of the cells themselves, as well as through the highly innovative cell/device combination."
Vertex executive vice-president of global research and chief scientific officer David Altshuler said: "Unlike insulin injections and insulin pumps, islet cell transplantation can provide physiologic regulation of blood glucose thereby potentially ameliorating or preventing both the hyperglycaemic and hypoglycaemic episodes associated with the current standards of care."
"In addition, the acquisition of Semma continues to expand the Vertex toolbox of cutting edge technologies and capabilities, and bolsters our team of leading scientists."
Sanna added: "Vertex has a proven track record of serial innovation and a deep commitment to developing transformative therapies for patients in need.
"Being a part of Vertex will allow the Semma team to rapidly and effectively advance our cell therapy and delivery approaches to patients who need them."
Semma share price and company overview
Privately held company Semma is based in Boston and was founded by Professor Douglas Melton, who will remain as the chair of Semma's scientific advisory board.
The company leverages Melton's laboratory work to produce functional insulin-producing beta cells for type 1 diabetes patients.
Vertex share price and company overview
With headquarters in Boston and London, Vertex is an innovation-focused company most well-known for its combination cystic fibrosis drugs, including Orkambi and Symkevi.
However, the company also has drugs in the pipeline for pain and genetic disorder Alpha-1 Antitrypsin Deficiency.
Listed on the New York Stock Exchange, Vertex's share price dropped by 1.32 to 178.70 at closing on 3 September following the announcement.