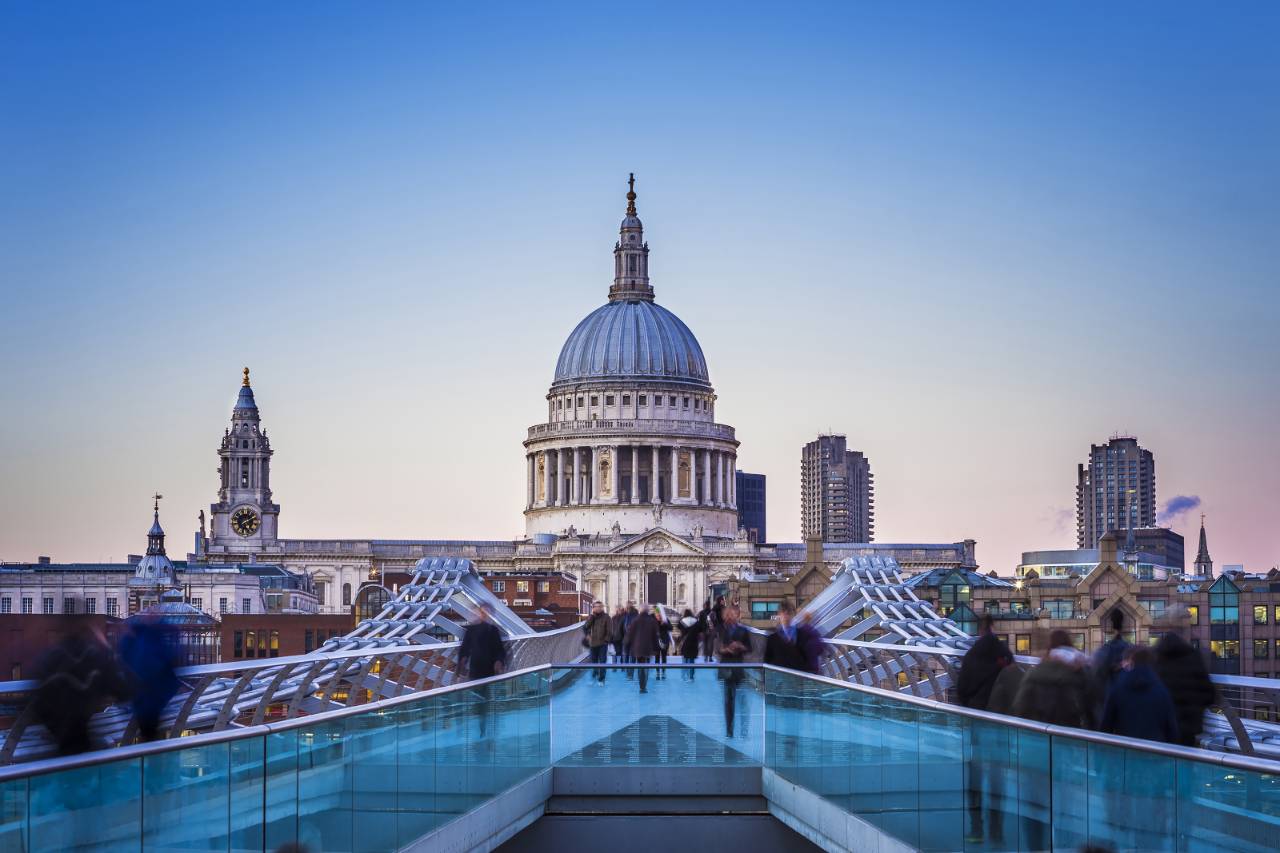 Although the Covid-19 pandemic has hit London's FDI inflows, the UK capital seems to be faring better than its global competitors. However, as Sebastian Shehadi reports, the shadow of a 'no-deal' Brexit still looms large on the horizon.
The Covid-19 pandemic has hit foreign investment to London, but the UK capital is faring better than global competitors such as New York and Singapore.
Despite the ongoing health and economic crisis, London is holding on to its place as one of the world's leading cities – if not the leading city – for foreign investment.
Around the globe, foreign direct investment is expected to decrease by up to 40% during 2020 and 2021 because of the impact of Covid-19, according to the UN Conference on Trade and Development.
The UK has felt the bite already. For example, in the first seven months of 2020 the number of inbound mergers and acquisitions (M&A) deals dropped to its lowest level in more than a decade, according to data from Refinitiv. London has not been spared.
London stalling?
At the start of 2020, the UK capital was expecting a boom year for foreign investment. This, however, was not to be.
As of March, when much of Europe went into lockdown, headline foreign investment to London had fallen significantly compared with 2019, according to data from Orbis Crossborder Investment – Bureau van Dijk, a Moody's Analytics company.
For example, there were 194 greenfield foreign investment projects into the city between March and June 2019, raking in about £2.2bn. Over the same period in 2020, that figure had fallen to just 63 projects valued at £455m, Bureau van Dijk data shows.
Duncan Reid, corporate partner at law firm Weightmans, says that M&A activity in the UK dropped significantly after lockdown as most companies were responding to the immediate personnel and cash challenges brought about by the pandemic.
"A market such as London, which is so dependent on international collaboration, will continue to remain suppressed until the pre-Covid travel freedoms are restored," adds Reid. "While technological solutions have been embraced over the past four months, corporates [are still less likely] to make significant investment decisions."
Making matters more difficult and uncertain for foreign investors is the fact that lurking behind the pandemic is the ongoing issue of Brexit; more specifically, the lack of a trade deal with the EU.
"Many overseas investors may apply a 'wait-and-see' policy until 2021 so they have better visibility on the likely impact of Brexit and the true impact of Covid-19, by which time there could have been an entire year of investor inertia," says Reid.
Leading the world
While London is attracting far less foreign investment than usual, the city is still performing better than its primary competition.
Indeed, since lockdown, the UK capital has attracted significantly more greenfield foreign investment projects than Singapore, Paris, Dubai, New York and Shanghai, according to Bureau van Dijk.
Foreign investment to London has by no means completely dried up; there have been pockets of cross-border M&A activity over the past few months, for example. Reid says that this has been driven by North American corporates looking at strategic purchases in the UK, thereby marking a significant change from the past few years in which corporates and sovereign wealth funds from the Far East, China and the Middle East were highly active in the city.
"More recently, there has been a greater shift to equity fundraisings, as business recognises that there is a danger of over-leverage at a time when demand remains suppressed," he adds. "This is creating opportunities for overseas investors."
Moreover, venture capital into London has actually seen a year-over-year increase in the first half of 2020, according to Bureau van Dijk. This is testimony to the city's tech and innovation offering, particularly in fintech.
"It is clear is that those companies provide technological solutions to the new ways in which we work and live, [and these are] attractive to investors," says Reid. "It is also apparent that the UK Government's medium and long-term strategy of investing in infrastructure will lead to opportunities for investors in the construction sector."
On the other hand, there may be a significant drop in commercial property opportunities as businesses operate more flexible working arrangements.
---
In advance of the launch of our FDI-focused site, please complete the following survey aimed at investigating how investment plans are changing in the wake of Covid-19.
Your participation is confidential and the survey will take no longer than 5-10 minutes to complete. As a thank you we will share a copy of the survey write up with you.
---
Nonetheless, London's dominance in the world of financial and professional services is widely expected to remain resilient despite the pandemic. The city's fundamentals, not to mention its world-class regulatory framework and legal system, are not going anywhere.
Although Brexit continues to encumber the industry, the political situation in Hong Kong may be an opportunity for London to attract capital and talent to the UK, as more and more people flee Hong Kong's political and social unrest.
In short, it seems that it will take more than Covid-19 to knock London off its perch as one of the world's most attractive cities for international investors.