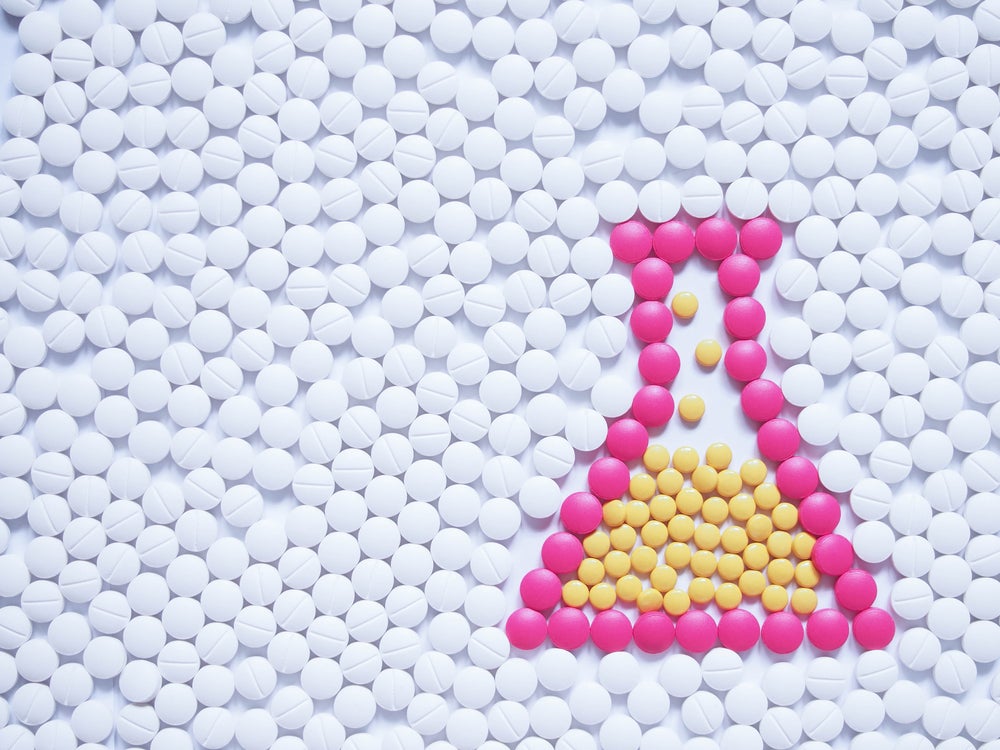 Oxford-headquartered artificial intelligence (AI) drug discovery company Exscientia has closed a Series C funding with $60m raised. The financing was led by new Danish investor Novo Holdings. As a result of this funding, Novo Holdings' senior partner and head of Novo Growth, Robert Ghenchev, will join Exscientia's board of directors.
Existing investors Evotec, Bristol Myers Squibb (BMS), and GT Healthcare Capital also participated in the round.
This latest round comes almost 18 months after Exscientia's Series B round. The company's CFO Georgy Egorov explains: "Following the positive momentum we've had over the past year, it felt like a good time to raise another funding round. This has been a huge complement to our business proposition – and I thank our existing and new shareholders for their support."
"We plan to use this funding to scale our business even further with the launch of new projects, by progressing existing projects into clinic and by expanding our presence in the US market," he adds.
Continuing Exsicentia's AI drug discovery success
In the year and a half since the Series B round, Exscientia has achieved "significant milestones in applying AI to small molecule drug discovery," says Egorov.
A particularly huge milestone was Exscientia's announcement in January this year that "the first-ever precision-engineered drug designed using AI was ready to enter Phase I human clinical trials for the treatment of obsessive-compulsive disorder, in partnership with Sumitomo Dainippon Pharma."
The research and development time needed to initiate the trial was done in less than 12 months, "a fraction of the average time of 4.5 years that it would usually take", Egorov says. "Our pipeline is continuously growing and this funding round will be instrumental in supporting us in getting our most advanced project to clinic."
Ghenchev noted: "Through its impressive track record to date, Exscientia has demonstrated the value of combining deep scientific expertise with cutting-edge technology capabilities to significantly accelerate drug discovery."
Vote of confidence from existing investors
GT, BMS and Evotec invested in both Exscientia's Series B and Series C round. "For us, this is a huge vote of confidence to see existing investors continue to stand by us," Egorov enthuses. "We're pleased that they are continuing to support us in our growth."
Two of these three existing investors – BMS and Evotec – are also industry partners or collaborators in Exscientia's AI small molecule drug discovery work.
In March 2019, Exscientia entered into a three-year partnership with Celgene, which has now been acquired by BMS. The collaboration focused on the discovery of candidates in three therapeutic areas within oncology and autoimmunity.
While Evotec was a very early partner of Exscientia; the pair has been collaborating since April 2016 on developing first-in-class bispecific small molecule immuno-oncology drugs. Evotec CEO Dr Werner Lanthaler commented: "Evotec was the first strategic and operational investor in Exscientia and we are extremely pleased it has made such impressive progress since that time and to be part of this significant fund raising."
Looking to the future
"Whilst we've made tremendous progress over the past year, signing new partnerships and collaborations with the likes of Bayer and Rallybio, as we move forward, we will continue to focus on strengthening our existing partnerships, whilst looking to form new and strategic collaborations and seed new internal projects," Egorov notes.
"We see significant opportunity for the company to further grow its participation in the drug discovery ecosystem and are excited to work with the Exscientia team in realising this vision," Ghenchev commented.
 Egorov concludes: "Ultimately, this funding round further cements our position as a leader in the AI drug discovery field."