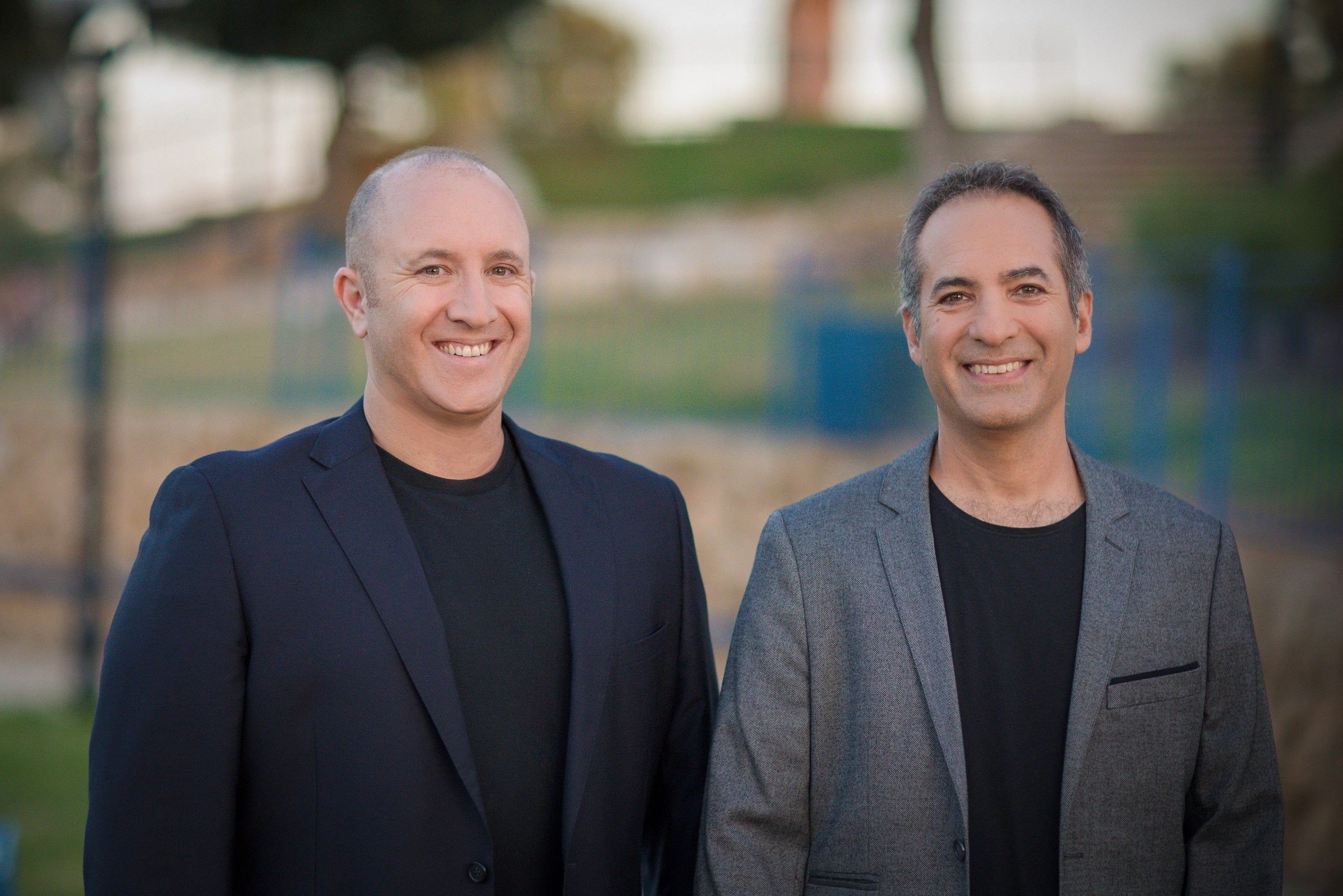 Last month, AION Labs, an innovation hub dedicated to encouraging new and innovative applications for artificial intelligence (AI) and computational science in drug discovery and development, announced its official launch.
The Israel-based lab is an alliance between four major pharma companies – AstraZeneca, Merck, Pfizer and Teva – together with Amazon Web Services and the Israel Biotech Fund. This illustrious list of public and private partners have come together to create and invest in early-stage start-ups developing AI and computational solutions to challenges in the drug discovery and development space.
In a statement, AION said the start-ups in its portfolio will "harness the power of artificial intelligence, and scale and security of the cloud, to find new treatments faster and more efficiently, avoid animal experiments, and advance healthcare towards patient-centric precision medicine".
Despite Israel's thriving tech sector, the country's pharma industry is considerably less developed – but AION Labs, with its mission to foster and fund young pharmaceutical researchers and companies, could well see that change.
AION Labs' CEO Mati Gill and chief technology officer Yair Benita speak to Pharmaceutical Technology about how the venture will operate, their hopes for the start-ups AION partners with, and what the group's investment in AI and computational biology could mean for Israel's pharma sector.
Darcy Jimenez: AION Labs is made up, in part, of four leading pharma companies – AstraZeneca, Merck, Pfizer and Teva. How did this alliance come to be?
Mati Gill: The alliance came together because the Israeli government decided, strategically, to emphasise and invest in the field of AI, machine learning and computational technologies for drug discovery and development. As a result of that decision, they put together both a strategy and a set of tools and incentives, including a tender for establishment of an innovation lab. And as these pharma companies were looking at potentially competing for the tender – because the field is so nascent of AI in drug discovery and development, and challenging, and of interest to them as well – they decided ultimately to join forces and work together collaboratively in our unique model.
DJ: What is AION's overarching mission, and what does it have to offer to researchers?
MG: Our goal is to help revolutionise the way that pharma and biotech companies discover and develop new drugs using computational technologies. We're going to be doing that by helping to build an ecosystem, the future of the biotech industry, here in Israel.
We are intending to invest in four to six new companies every single year over the next five years. In order to do that, we are working in two core processes; one is a unique venture creation process, based on the challenges and needs of our pharma companies that they believe AI can help, and one is a scouting track where we'll be open to investing in very early-stage start-ups that come with solutions from outside of the challenge process that we didn't come up with.
Yair Benita: We are looking for brilliant scientists who want to become entrepreneurs, and what we give them is the ecosystem to focus on the science first; they don't need to worry about funding, getting investors, managing the company – all that is taken care of. What we also give them is access to data; pharma holds access to precious data, clinical trial data that it generates and typically does not share.
We also give them mentors in multiple areas. First, the pharma partners have experts who develop drugs for a living, so the people who will solve computational problems will be mentored by those who make the drugs, which is extremely important. They will also be mentored by our VC partners in business models and what they need to do to build a sustainable company. Basically, they will have our entire ecosystem of other companies, the right culture, everything they need to be successful – and that's our vision.
It's going to be their company. We don't own the company – they are the founders, they're not employees, and that's an important distinction.
DJ: Why is AION focusing on AI and computational biology in drug discovery and development? 
YB: One of the assets of Israel is technology and entrepreneurship. And we thought that Israel, on the one hand, is very good at developing technologies, but we actually don't have a strong pharma industry, except Teva. We don't have big R&D centres as you have in the US. So in order to make this work, we thought we would leverage the Israeli ecosystem of innovation, creativity and technology, together with pharma. We wanted to, in a way, bridge this gap to pharma – and that's how AION Labs was created.
DJ: What are your hopes for the start-ups that partner with AION? What do you expect them to achieve that isn't being done elsewhere?
MG: It starts with a research challenge that is identified as a need of at least one, if not all, of our pharma partners. And therefore, what we're looking for are talents that can come and provide a new ground-breaking, computational-based way of developing a solution to such a challenge. We're going to offer them at least four years in our lab, to be able to both develop their solution with all the best mentorship, as well as a period to validate their solution with the support of the pharma companies.
YB: There are many, many start-ups in the field of pharma AI – there are probably thousands. The real challenge, even if you solve a computational problem, is for pharma to implement that solution and replace an older process. My hope is – because pharma is part of the process of building these and defining the challenge, and they participate in solving it – that they will implement it and it will replace the system they currently have, if the science is successful. I personally have very high hopes for the implementation part, and I think the setup that we have is ideal for that.
DJ: AION has also announced a strategic partnership with German biomedical research institute BioMed X. What does this collaboration mean for AION and the researchers it will work with?
MG: BioMed X is not just a strategic partner, but they are going to be bringing the methodology that they've developed over the last decade successfully in the BioMed X institute, where they helped to build a thriving ecosystem for biopharmaceutical research. What we've done is take that methodology that Dr Christian Tidona has developed at BioMed X, and adapt it to be the core venture creation operating model that we will apply in AION Labs.
We'll work with each one of the pharma companies to identify their top challenges, merge them together to identify areas of overlap, and select the top four challenges that we will then launch every single year. And for the global call for applications, we'll find the best talents that will develop those solutions, and offer them a place in AION Labs to develop their solution and validate it.
DJ: Is there anything you're particularly excited about for AION in the coming months?
YB: What we described with the challenge process is currently our main focus, but we also plan to internalise one to two companies every year that did not apply for the challenge, but we saw as companies that solve a need in the field that the [pharma partners] maybe did not think about. We wanted to have that flexibility.
So that would be a model of scouting and identifying key technologies; they have to have an AI component, and they have at least two of our partners be interested in [them] and say, "yes, this is a big problem, we would like to work with them". And that would be sort of an alternative, secondary model which we will operate.
MG: The one thing I'll emphasise is that we are very fortunate to have, really, the leaders of the industry – both the companies that are partners of AION Labs, but also the people involved from each one of the companies here on the ground in Israel, as well as on our board of directors and investment committee, where you really have some of the top minds from a business and research capability – come together and operate in a very open, collaborative mindset to help to help advance science and develop new therapies for patients worldwide.
We're very lucky that they chose Israel to do that, and it's very exciting for us, with the hopes that this will help be a trigger for building a new AI and drug discovery ecosystem here in Israel.
This article is part of a special series by GlobalData Media on artificial intelligence. Other articles in this series include:
Japan is leading the way into the elderly-population future. Its solution? AI-powered "Society 5.0"
Big Tech leads the AI race – but watch out for these six challenger companies