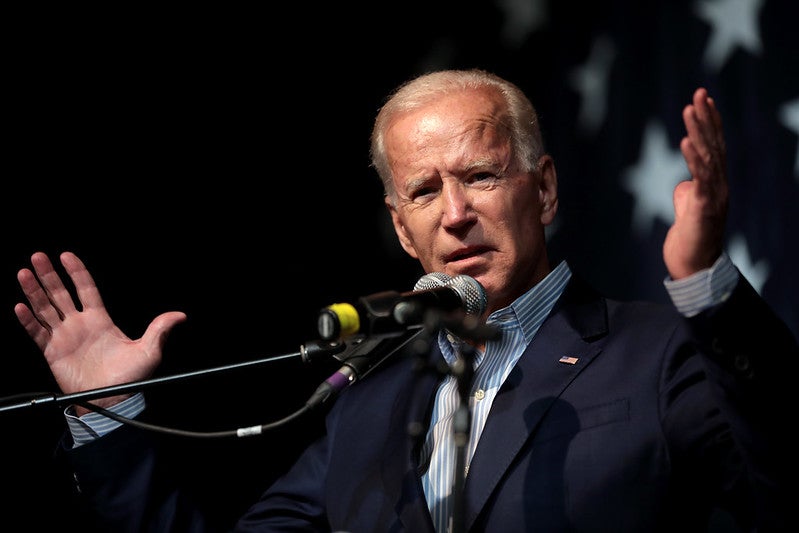 In his first major address to Congress in April, US President Joe Biden announced an ambitious plan: to "end cancer as we know it". The President has proposed a new government agency, the Advanced Research Projects Agency for Health (ARPA-H), which would use federal funding to accelerate the research and development of highly innovative treatments for areas of unmet need.
The White House has made a budget request of $6.5bn to launch the agency, the initial focus of which would be cancer – the second leading cause of death in the US – as well as other serious diseases such as Alzheimer's and diabetes. The major investment would, the budget request document says, "drive transformational innovation in health research and speed application and implementation of health breakthroughs".
The DARPA model
The proposed agency is modelled on the US military's Defense Advanced Research Projects Agency (DARPA), which sees programme managers grant funding to high-risk but potentially high-payoff projects – instead of awarding funds based on peer-reviewed findings, as the country's National Institutes of Health (NIH) does. Unlike DARPA-funded technologies, however, ARPA-H projects would require the same rigorous clinical testing and FDA approval as any other health product.
ARPA-H will be housed within the NIH, but some are sceptical about whether the agency will produce the innovation Biden hopes for if it isn't seated under the Department of Health and Human Services. Advocates for the agency have argued that NIH-funded research often fails to progress beyond the lab due to the NIH's reluctance to invest in risky, ambitious research.
Fulfilling a legacy
Biden's rallying cry for a cancer cure echoes statements made during Barack Obama's presidency. In 2016, the then-vice president Biden led Obama's Cancer Moonshot, an initiative aimed at making a decade's worth of progress in cancer research in just five years. The Cancer Moonshot website describes the initiative as a national effort to, just as Biden said in his speech earlier this year, "end cancer as we know it".
Cancer has touched Biden's own life; his son Beau died of brain cancer in 2015 after being diagnosed two years earlier. After leaving office in 2017, Biden spearheaded his own cancer initiative, which aimed to advance cancer research by bringing researchers together for collaboration, sharing data and providing venues to discuss progress and developments in the space. The Biden Cancer Initiative was suspended in 2019 to avoid a conflict of interest after Biden announced he would be running for the presidency.
Senate leadership has so far expressed its support for an agency modelled on DARPA to accelerate biomedical research and innovation in the US. In a blog post written in 2016, Biden said his only regret in not running in that year's presidential election was "that I wouldn't be the president who presided over the end of cancer as we know it". Now, with support from Republicans and Democrats alike, there's a chance that he just might be.