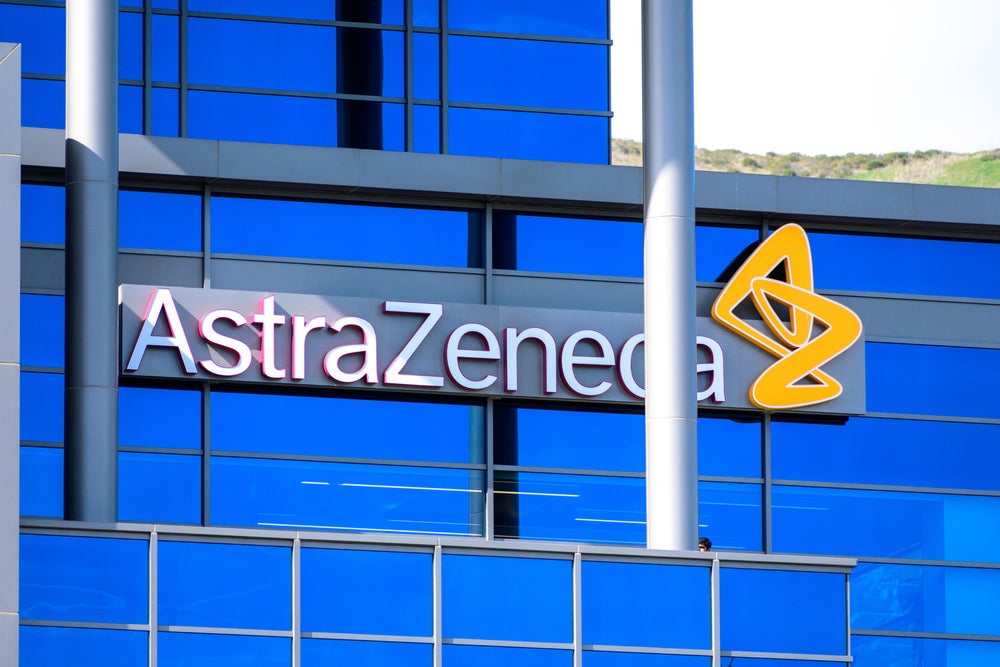 In November, AstraZeneca announced that it had partnered with Fusion Pharmaceuticals, a clinical-stage oncology company based in Ontario, Canada and Boston, US. Through their research collaboration, they will seek to develop radiopharmaceuticals as a precision treatment for cancer.
Not to be confused with radiotherapy, radiopharmaceuticals are radioisotopes bound to tumour-seeking antibodies, strung together by a special 'linker' molecule. The two companies have agreed to jointly discover up to three new treatments, combining Fusion's Targeted Alpha Therapies platform with AstraZeneca's targeted antibodies.
Dr John Vaillant, CEO and co-founder of Fusion Pharmaceuticals, explains why the two companies decided to collaborate and what their work might mean for cancer patients in future.
Abi Millar: Fusion specialises in radiopharmaceuticals – so what exactly are radiopharmaceuticals, and how do they work?
John Vaillant:  If you think about external beam radiation, where they shine radiation on the patient, it's designed that the radiation goes through the skin, finds the tumour and kills it.
Radiopharmaceuticals actually bring the radiation to cancer cells one by one, so rather than shining it from the outside in, they deliver it to a cancer cell directly. That's why it's classed as a precision medicine.
A radiopharmaceutical has two parts. One is a delivery vehicle, a guidance system that brings the radiation to the cancer cell. And then there's the radiation part, which you can either to use to kill the cancer cell or to image it.
How well do you
really

know your competitors?

Access the most comprehensive Company Profiles on the market, powered by GlobalData. Save hours of research. Gain competitive edge.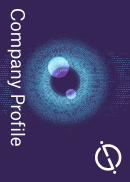 Company Profile – free sample
Thank you!
Your download email will arrive shortly
Not ready to buy yet? Download a free sample
We are confident about the unique quality of our Company Profiles. However, we want you to make the most beneficial decision for your business, so we offer a free sample that you can download by submitting the below form
By GlobalData
I think this is the cool part of this technology – the fact you can also use it to image where the drug is in the patient. So, radiopharmaceuticals are a type of precision medicine for imaging and treating a disease and in our case we focus on cancer.
AM: Can you provide some background to Fusion's Targeted Alpha Therapies (TAT) platform and how it differs from typical radiopharmaceuticals?
JV: We'll start off with the alpha part. Alpha is a specific type of radiation – these are particles and they're very energetic. They're capable of destroying the cancer cell's DNA. But what's unique about alphas is they only travel about one to three cells, so you can actually cause massive amounts of damage to a localised area while sparing healthy tissue.
So, it's a very effective way of destroying cancer cells with precision, going back to that precision medicine construct.
These medical isotopes that emit alpha particles, if you want to make them go to a cancer cell you have to attach them to the delivery vehicle. Fusion discovered a technology that connects the targeting vehicle to the alpha-emitting medical isotope.
What we specialise in is connecting the two pieces and finding ways to bring these alpha particles to cancer cells.
AM: Fusion has partnered with AstraZeneca to develop and commercialise these next-generation therapeutics. Why did you decide to join forces with AstraZeneca? What will each company bring to the table?
JV: As I mentioned, Fusion has this platform technology that allows us to connect the medical isotopes to those delivery vehicles. They can be a wide range of delivery vehicles – they can be antibodies, they can be proteins.
We were interested in working with potential partners to grow our pipeline, bringing our expertise in how to connect those alpha emitters to targeting molecules, with partners who have unique targeting molecules.
Obviously in the case of AstraZeneca they have world-leading oncology programmes with targeted molecules in the antibody space. We have our linker technology, as well as expertise in radiopharmaceutical development and manufacturing. By bringing the two groups together we're hoping to create new and innovative cancer therapies.
There's a second part to this partnership, which I think is quite exciting. AstraZeneca has some of the most innovative programmes in DNA damage repair inhibitors and also in immuno-oncology agents. And it turns out that alpha radiation, when it works, actually damages the DNA and creates an opportunity for an immune response.
So, we're going to work with AstraZeneca also to combine targeted alpha therapies with their existing oncology portfolio drugs in those areas. It's a very large multi-year partnership that leverages the strengths of the two organisations.
AM: How will you work together going forward? What are your next steps as you bring these drugs closer to the clinic?
JV: We plan on working together from early discovery to commercialisation. We have a joint research committee that has recently met to start mapping out the plans for working on those two pillars, the creation of the novel alpha therapies and the combination therapies. The teams have just got together and kicked off this partnership, which is really a long-term longstanding partnership.
The other thing I would mention is that the radiopharmaceutical field is growing very rapidly and there are a number of organisations coming into the space.
What was very exciting for us was that AstraZeneca was looking at this space and chose Fusion as a partner to move into it. We think that highlights the strength of our platform and the alignment between the two partners, and we're looking forward to moving the partnership forward.
AM: What are your hopes for the longer term? How might radiopharmaceuticals change the face of cancer care?
JV: One of the great parts about the collaboration with AstraZeneca is that we share a common vision.
We believe this alpha radiation, which causes massive damage to cancer cells while sparing healthy tissue, has the potential to be an innovative cancer treatment that fulfils needs for patients where there are no treatments.
Through taking AstraZeneca's antibodies and combination therapies, and combining them with our novel targeted alpha therapies, we have an opportunity to really redefine the cancer treatment paradigm.
Our goal is to develop next-generation precision medicines that really do help cancer patients in areas of high unmet need.