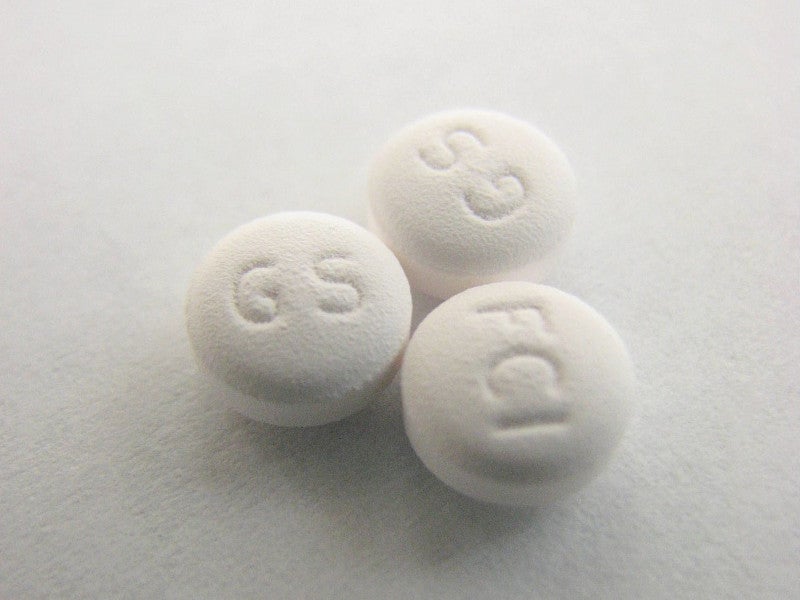 Biggest ever pharma lawsuits by settlement amount: Ranking the top ten
10. Amgen – $762m
9. Bayer and Johnson & Johnson – $775m
8. TAP Pharmaceutical – $875m
7. Merck – $950m
6. Eli Lilly and Company – $1.4bn
5. Abbott Laboratories – $1.5bn
4. Johnson & Johnson – $2.2bn
3. Pfizer – $2.3bn
2. Takeda Pharmaceutical – $2.4bn
1. GlaxoSmithKline – $3bn
10. Amgen – $762m
Amgen accepted $612m as civil liability and $150m as criminal fine and forfeiture in 2007 for illegally introduced Aranesp into interstate commerce.
Aranesp, an erythropoiesis-stimulating agent (ESA) that competes with Johnson & Johnson (J&J)'s Procrit in the ESA market, was proposed by the company for off-label uses, which the US Food and Drug Administration (FDA) had declined to approve. Amgen subsequently misbranded the drug to gain a competitive edge in the market, as a result of which it was caught guilty by the court.
Procrit treats anaemia in cancer patients, whereas Amgen misbranded Aranesp to be treating anaemic cancer patients. The FDA found in 2007 that Aranesp increased the risk of death in patients suffering from the condition.
Amgen was also charged with illegally promoting Enbrel and Neulasta for off-label uses, which could not be reimbursed by federal insurance programmes. It provided illegal kickbacks to influence healthcare providers and reported false prices for various drugs.
9. Bayer and Johnson & Johnson – $775m
Bayer and J&J jointly resolved approximately 25,000 claims filed in the US federal and state courts against their anticoagulant drug, Xarelto, in 2019. The patients filed complaints stating that Xarelto's use led to internal bleeding, stroke, and even death.
The lawsuits alleged that the two companies downplayed the risks related to Xarelto and marketed the drug as a substitute to another anticoagulant, warfarin, to avoid fatal blood clots. Healthcare providers and patients were not informed adequately regarding the risks related to Xarelto and the resulting life-threatening complications.
Developed by Bayer, J&J holds the right to commercialise the drug in the US while Bayer markets it in the rest of the world. The two companies shared the settlement amount equally but did not admit any liability.
8. TAP Pharmaceuticals – $875m
TAP paid approximately $875m for fraudulent drug pricing and marketing practices for its prostate cancer drug, Lupron. The settlement amount included $290m as a criminal fine, $559.4m for filing false and misleading claims with the Medicare and Medicaid programmes, as well as $25.5m for filing false and misleading claims with the states in 2000.
The company offered various incentives to healthcare providers and other customers in the form of free drugs, trips to resorts, medical equipment, and consultation services for prescribing Lupron to the beneficiaries of Medicare programme.
TAP violated the Prescription Drug Marketing Act and charged several elderly beneficiaries of the Medicare programme, as well as the programme directly, for free samples of Lupron.
7. Merck – $950m
Merck pleaded guilty and paid $950m to settle criminal and civil liabilities for unlawful promotion and marketing of its painkiller drug Vioxx in 2011.
The FDA initially approved Vioxx to provide relief from the signs and symptoms of osteoarthritis, management of acute pain, and treatment of primary dysmenorrhea in 1999. However, the company misbranded Vioxx for rheumatoid arthritis in the interim three years before receiving the FDA's approval for the indication in 2002. The drug was later withdrawn in 2004.
Merck was also found guilty of making false and misleading claims regarding the cardiovascular safety of the drug to increase its sales. The claims affected the payment decisions of the state Medicaid agencies.
6. Eli Lilly and Company – $1.4bn
Eli Lilly paid a $515m criminal fine and up to $800m as civil settlements to resolve allegations related to the unlawful promotion of its antipsychotic drug Zyprexa in 2009.
The FDA approved Zyprexa to treat manifestations of psychotic disorders and for short-term treatment of acute manic episodes related to Bipolar I Disorder and short-term treatment of schizophrenia. It could also be used to maintain the treatment response in schizophrenic patients.
However, Eli Lilly misbranded the drug for the treatment of dementia or Alzheimer's dementia, agitation, aggression, hostility, depression and generalised sleep disorder in elderly patients.
The company trained its sales force to unlawfully promote off-label uses and spent resources to promote the drug in nursing homes and to provide rewards for doctors for prescribing them to patients for the unapproved uses. False claims were submitted to federal insurance programmes such as Medicaid, avoiding insurance coverage for off-label uses.
5. Abbott Laboratories – $1.5bn
In 2012, Abbott pleaded guilty to unlawfully promoting its prescription drug Depakote, which resulted in a $700m criminal fine and forfeiture, in addition to $800m in civil settlements.
The FDA approved Depakote for three indications, including epileptic seizures, bipolar mania and migraine prevention. Abbott promoted off-label use of the drug in dementia patients for controlling behavioural disturbances, depression, anxiety, obsessive-compulsive disorder, alcohol and drug withdrawal, attention deficit disorder, autism, as well as schizophrenia.
Abbott targeted elderly dementia patients and dwarfed the associated risks related to drug usage that was found in clinical studies. The company trained its sales team under various programmes to promote Depakote to healthcare providers and nursing home employees. It made agreements with pharmacy providers for the payment of rebates on the increased use of Depakote in nursing homes.
The company agreed to pay $800m towards the false claims submitted to the government healthcare programmes such as Medicare, Medicaid, and TRICARE.
4. Johnson & Johnson – $2.2bn
Johnson & Johnson paid a $485m as a criminal fine and forfeiture and $1.72bn as civil settlements to settle various misconduct charges filed in 2013.
The company was found guilty of off-label marketing of prescription drugs, including anti-psychotic drugs Risperdal and Invega and heart failure drug Natrecor. It was charged with offering payments to healthcare providers for their unlawful marketing targeting elderly patients with dementia.
The company paid millions of dollars to Omnicare, the largest pharmacy in the US, for promoting Risperdal and other drugs in their nursing homes. J&J was found guilty of understating the serious health risks related to Risperdal usage, including increased risk of strokes in elderly patients.
Omnicare paid $98m to settle its civil liability for accepting payments from J&J and for certain other misconducts in 2009.
3. Pfizer – $2.3bn
Pfizer and its subsidiary Pharmacia & Upjohn Company paid $2.3bn to settle criminal and civil liabilities for illegal promotion of their pharmaceutical products. The amount included payment of more than $102m in civil settlement to six whistleblowers of the company's fraudulent practices in 2009.
Bextra, an anti-inflammatory drug that was withdrawn from the market in 2005 due to safety concerns, was marketed by the company for various off-label uses. The company also illegally promoted several other drugs, including antipsychotic drug Geodon, antibiotic Zyvox, and anti-epileptic drug Lyrica. Healthcare providers received payments for prescribing these drugs to patients for off-label use.
False claims were submitted to government healthcare programmes, bypassing the insurance programmes. The company had to pay approximately $1bn to Medicare, Medicaid, and other government insurance programmes under the settlement.
2. Takeda Pharmaceutical – $2.4bn
Takeda settled approximately 8,000 federal and state lawsuits over its oral diabetes drug Actos (pioglitazone) by paying $2.4bn in 2015. The company was found guilty of hiding the bladder cancer risks related to the drug.
Actos became the company's top-selling drug following its FDA approval in 1999. It gained popularity in the US, especially after GlaxoSmithKline's controversial diabetes drug Avandia was restricted due to its risk of causing cardiovascular problems.
Following Avandia's restriction, Takeda advertised Actos under taglines that claimed the drug lowers blood sugar without increasing the risk of a heart attack or stroke. As a result of the advertisements, diabetes patients on Avandia quickly switched to Actos.
Patients alleged that the company misled the public and asserted on the benefits of the drug overlooking its side effects based on clinical trials.
1. GlaxoSmithKline – $3bn
GlaxoSmithKline (GSK) settled the biggest ever healthcare lawsuit in history with a $3bn payment in 2012. The company pleaded guilty to three counts and paid $1bn as a criminal penalty and $2bn to resolve civil liabilities.
GSK was found guilty of unlawfully promoting certain prescription drugs such as Paxil, Wellbutrin, and Avandia. It failed to report certain safety data to the FDA and reported false drug prices to underpay rebates owed under the Medicaid Drug Rebate Program.
Antidepressant drugs Paxil and Wellbutrin were misbranded and healthcare providers were provided various rewards by the company to recommend them to the patients for off-label uses. The company also failed to produce safety data for Avandia, a diabetes drug that left concerns among patients over its cardiovascular safety.