The top-selling prescription drugs by revenue: Ranking the top ten
10. Xarelto (rivaroxaban)
9. Opdivo (nivolumab)
8. Eylea (aflibercept)
7. Avastin (bevacizumab)
6. Herceptin (trastuzumab)
5. Enbrel (etanercept)
How well do you
really

know your competitors?

Access the most comprehensive Company Profiles on the market, powered by GlobalData. Save hours of research. Gain competitive edge.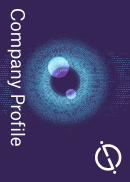 Company Profile – free sample
Thank you!
Your download email will arrive shortly
Not ready to buy yet? Download a free sample
We are confident about the unique quality of our Company Profiles. However, we want you to make the most beneficial decision for your business, so we offer a free sample that you can download by submitting the below form
By GlobalData
4. Keytruda (pembrolizumab)
3. Revlimid (lenalidomide)
2. Eliquis (apixaban)
1. Humira (adalimumab)
10. Xarelto (rivaroxaban) – $6.5bn
Developed by Johnson & Johnson (J&J) and Bayer, Xarelto recorded a worldwide sales growth of 5% in 2018 compared to 2017. It is the only oral coagulant approved in both the US and Europe to treat coronary artery disease (CAD) and peripheral artery disease.
Xarelto has remained Bayer's best-selling product in the pharmaceuticals segment in 2018 driven by higher sales volumes in Europe, China and Canada. The drug's sales in the US, where it is marketed by J&J, are however declining year-on-year due to higher discounts provided to healthcare providers and government channels.
Bayer is facing several lawsuits in the US from approximately 24,900 recipients alleging personal injuries, including cerebral and gastrointestinal bleeding, and even death due to the use of the drug. The company has refuted the claims and filed a motion for leave to appeal.
Xarelto's patent is set to expire in 2024 exposing it to generic competition. The developers are focussing on expanding the indications for the drug to address the competition. The drug was approved as a combination therapy with acetylsalicylic acid for the prevention of atherothrombotic events in adults with CAD in Europe and the US. J&J's subsidiary Janssen has also submitted a supplemental new drug application for the prevention of venous thromboembolism.
9. Opdivo (nivolumab) – $6.7bn
Opdivo is the world's first-approved anti-programmed death receptor (PD-1) developed by Bristol Myers Squibb (BMS). Sales of Opdivo rose by 36% worldwide in 2018 and by 37% in the US.
The immunotherapy drug was first approved in Japan and then in the US in 2014. Currently, Opdivo is approved for the treatment of 12 types of cancer either as monotherapy or as a combination drug.
The drug is also the first immuno-oncology agent to receive approval in China for the treatment of previously-treated non-small cell lung cancer (NSCLC), which expanded its market in China.
Opdivo will go off-patent in Europe in 2026 and in 2027 in the US. The drug is being evaluated in combination with Yervoy as a promising treatment for various cancer indications.
8. Eylea (aflibercept) – $6.7bn
Eylea is approved for the treatment of wet macular degeneration in the US, Europe, and Australia. In Japan, the drug is approved for the treatment of macular oedema secondary to retinal vein occlusion. The increase in sales of the drug outside the US boosted the global sales of the drug by 12% in 2018 compared to 2017.
First launched in 2011, Eylea is being co-developed by Regeneron and Bayer for the treatment of ophthalmic conditions, under an agreement signed in 2006. Regeneron is also developing the drug for cancer treatment, along with Sanofi.
Eylea's market share is expected to improve due to its label expansion for diabetic retinopathy treatment in the US. Approximately, eight million people suffer from diabetic retinopathy worldwide and it is a leading cause of blindness in the US. Patent protection for Eylea will expire in the US in 2020, followed by 2012 in Europe.
7. Avastin (bevacizumab) – $6.9bn
Developed by Roche, Avastin's net sales grew by 3% worldwide supported by a 12% growth in the international market especially due to broader market penetration in China
The increased demand for ovarian cancer treatment in Japan resulted in a 3% growth in sales in Japan, while the European sales declined by 1% due to a reduction in the reimbursement for the drug.
First approved in 2004, Avastin is currently approved to treat six types of cancers, including advanced lung, colorectal, kidney, cervical, ovarian cancer and relapsed glioblastoma. Patent protection for the drug will expire in the US in July 2019 and in Europe in 2022.
6. Herceptin (trastuzumab) – $7bn
Biosimilars competition negatively impacted the sales of Roche's Herceptin in Europe and Japan as a 16% sales decline was observed in both regions. Price cuts by the government in Japan also added to the decline.
First approved in 1998 as the first drug to treat HER2-positive breast cancer, Herceptin is also currently approved for the treatment of metastatic breast cancer and gastric cancer. Herceptin sales grew by 1% in 2018 due to the growth in the US and in China, but the way ahead is expected to be tough as four biosimilars have already been approved and the US patent for the drug is set to expire in 2019.
5. Enbrel (etanercept) – $7.1bn
Amgen's Enbrel reported consolidated net sales of $5bn in the US and Canada, while Pfizer reported $2.1bn sales in the Rest-of-the-World (RoW) region. In Japan, Pfizer markets Enbrel in partnership with the Japanese pharmaceutical company Takeda.
The drug is facing increasing biosimilar competition in the European markets, which is negatively impacting the drug's operation worldwide. It is also facing growing competition from other branded drugs. Enbrel competes with Johnson & Johnson's Remicade and Stelara, AbbVie's Humira, and Celgene's Otezla in the US and Canada. The net sales of the drug dipped by 8% in 2018 compared to 2017 due to lower unit demand and net selling price.
Enbrel was launched in 1998 for the treatment of rheumatoid arthritis, plaque psoriasis, and psoriatic arthritis. Multiple US patents of Enbrel will expire in 2019, 2023, 2028, and 2029. Novartis' generic division, Sandoz is already in pursuit of marketing a biosimilar for the drug named Erelzi™ in the US market, against which Amgen has filed a lawsuit for patent infringement.
4. Keytruda (pembrolizumab) – $7.1bn
Net sales of Merck's Keytruda grew by approximately 47% in 2018 owing to approval in multiple indications. The drug is approved for the treatment of 11 types of cancer, including non-small cell lung cancer, head and neck squamous cell carcinoma, melanoma and cervical cancer either as a monotherapy in combination with other therapies.
Keytruda was the first anti-PD-1 therapy approved by the US Food and Drug Administration (FDA) in 2014. The drug is currently being studied for the treatment of several indications and has submitted various supplemental biologics licence applications (sBLA). The drug will go off-patent in 2028 in the US and Europe, as well as in 2032 in Japan.
The drug was approved as a first-line treatment for NSCLC by the Chinese National Medical Products Administration (NMPA) in 2019 marking its entry into the Chinese market. The approval provides a competitive edge over BMS' Opdivo, a close competitor, which is already approved as a second-line treatment of NSCLC in the country.
3. Revlimid (lenalidomide) – $9.7bn
In 2018, Celgene's Revlimid recorded approximately an 18% year-over-year growth in net sales driven by increased treatment duration and market share. Investments in research and development for label expansion either as monotherapy or in combination have helped the company in maintaining its revenues.
Initially approved in 2005, the drug is indicated to treat multiple myeloma, myelodysplastic syndromes, and mantle cell lymphoma.
The drug has shown encouraging results in various clinical developments for the treatment of newly diagnosed multiple myeloma, relapsed/refractory non-Hodgkin lymphoma, and diffuse large B-cell lymphoma (DLBCL), which serves as potential growth drivers across geographies in future. The drug is currently under late-stage clinical development for follicular lymphoma, indolent lymphoma, and untreated activated B-cell DLBCL.
2. Eliquis (apixaban) – $9.8bn
Eliquis is one of the strong and growing franchises of BMS with a 32% growth in net sales in 2018. It was jointly developed and commercialised by BMS and Pfizer, with the latter contributing 50% to 60% of the development cost of the drug.
Pfizer reported a 36% growth in the net sales of the drug worldwide. Initially launched in 2012, the drug is a factor Xa inhibitor anticoagulant approved to reduce stroke and systemic embolism risk in patients with non-valvular atrial fibrillation.
The increased adoption of non-valvular atrial fibrillation and oral anti-coagulant worldwide is the driving force for the growing market share of the drug. The US patent of the drug is set to expire in 2023.
1. Humira (adalimumab) – $19.9bn
Humira is Abbvie's single largest product and its net sales grew by 7% worldwide in 2018, despite the launch of biosimilars in various parts of the world. The drug accounted for approximately 61% of the total net revenues of the company in 2018.
The growth is primarily attributed to an increase in the market across different therapeutic indications and geographies as well as favourable pricing in various geographies.
Humira is approved for the treatment of several autoimmune diseases, including rheumatoid arthritis, psoriatic arthritis, Crohn's disease, ankylosing spondylitis, and plaque psoriasis in the US, Canada, Mexico, and Europe.
It is also approved in Japan for the treatment of intestinal Behcet's disease and commercialised in various other markets worldwide such as China, Brazil and Australia.