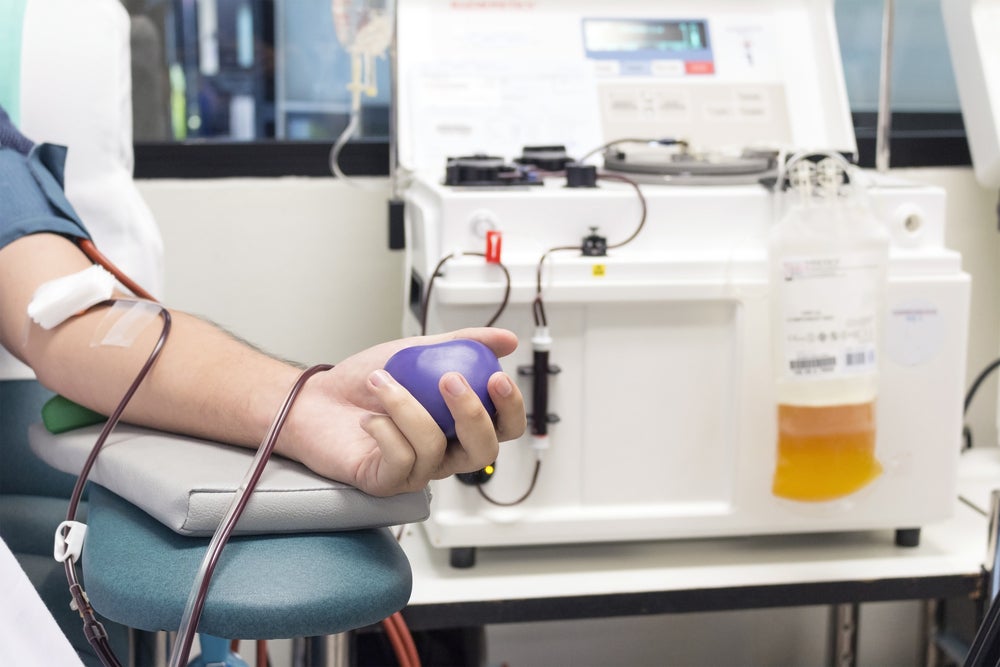 On 7 April, people in the UK were permitted to donate blood plasma for medicines for the first time in over 20 years. The plasma, which will be used to manufacture immunoglobulins, is being collected by NHS Blood and Transplant (NHSBT) at 14 sites as part of an initial three-month trial period.
"NHSBT already collects some plasma during whole blood donation but a dedicated plasmapheresis programme will greatly increase NHSBT's ability to provide plasma at volume," said NHSBT's chief medical officer Dr Gail Miflin. "This will play an important part in reducing the UK's reliance on plasma donated in the US."
It's a landmark moment for patients. For those whose immune systems aren't working properly – either because of genetic disorders or cancer treatment – immunoglobulin (antibody-based) therapies can be lifesaving.
The same applies to those with a range of neurological, haematological and dermatological conditions, including Guillain-Barre syndrome, cytopenia and Kawasaki syndrome. Around 17,000 people in the UK needed immunoglobulin therapy in 2018/19, receiving 5.5 million doses overall.
Unfortunately, the NHS has long grappled with plasma shortages, and in turn a limited supply of medications. Since 1999, there has been a ban on using plasma from UK donors, as a preventative measure against variant Creutzfeldt-Jakob disease (vCJD).
The UK has needed to import plasma from abroad, prioritising supply to patients with the highest clinical need. According to NHSBT, NHS England needs around 10% more immunoglobulins every year.
How well do you
really

know your competitors?

Access the most comprehensive Company Profiles on the market, powered by GlobalData. Save hours of research. Gain competitive edge.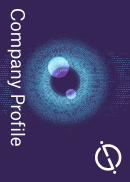 Company Profile – free sample
Thank you!
Your download email will arrive shortly
Not ready to buy yet? Download a free sample
We are confident about the unique quality of our Company Profiles. However, we want you to make the most beneficial decision for your business, so we offer a free sample that you can download by submitting the below form
By GlobalData
These shortages have been accentuated by the Covid-19 pandemic. Physical distancing restrictions have prevented people from donating, while a significant amount of the available plasma has been used to develop Covid-19 medications.
The lifting of the plasma ban, then, comes at a critical time for patients. The question is why the ban has been in place for such a long time, and what has changed in the balance of factors to support its removal?
Why was the ban put in place?
Back in 1999, as we counted down the months to the new millennium, the UK was in the grips of the vCJD crisis. A degenerative neurological disease, which always leads to death, it is predominantly caused by having eaten beef that was infected with bovine spongiform encephalopathy. In a handful of cases, it has been linked to blood transfusions from an infected person.
vCJD was first identified in the UK in 1996, and dozens of cases were reported. The ban on plasma was one of a number of measures introduced to limit the spread, along with a ban on blood donation from those who had themselves received blood transfusions. The idea was to prevent vCJD from being 'recycled' among the population.
As of 2004, all blood transfusions have been leucodepleted, meaning the white blood cells (thought to carry the highest risk of transmitting vCJD) have been removed.
Cases of vCJD have remained low since then – although some experts have warned about the threat of a potential 'second wave'. There is some suggestion that, in patients with a particular genetic variation, the disease might lay dormant for decades before symptoms appear. It's hard to know how many people this might affect.
What we do know is that the need for immunoglobulin has been growing steadily throughout this time.
Why was the ban lifted?
In 2019, the Safety of Blood Tissues and Organs advisory committee convened to work out whether the plasma ban should be maintained. Beginning in March 2020, the Medicines and Healthcare products Regulatory Agency (MHRA) conducted a comprehensive review of      the safety evidence, consulting with plasma product manufacturers, academic scientists, government organisation and patient associations along the way.
The evidence they collated was supportive of lifting the ban. Manufacturers talked about processes they had developed to reduce the infectivity of plasma. Scientific experts pointed out that, of the five cases of vCJD caused by blood transfusion, four were related to red blood cell transfusion (non-leucodepleted) as opposed to plasma.
Patient associations stated that, of the 75 patients who received UK-sourced plasma between 1997 and 2000, none had developed vCJD. They suggested that the tiny vCJD risk should be balanced against the harms that might result from plasma supply issues.
Meanwhile, the Department of Health and Social Care (DHSC) developed a mathematical model to work out the vCJD risk of UK plasma.
They determined that the ban had only a minimal impact, saving around one to two lives (or 15 lives in the worst-case projection) over the next 50 years. The risk of contracting vCJD worked out at one for every 5.2 million units of UK-sourced plasma transfused.
In other words, although there is still a risk of transmitting vCJD through UK plasma, that risk is extremely small. Overall, the experts recommended the ban should be lifted while suggesting that improved surveillance measures for vCJD should be put in place and that other measures (like leucodepletion) should be retained.
The evidence was presented to the Commission on Human Medicines (CHM) in October 2020, and in February 2021 the DHSC announced that the ban had been lifted. Manufacturers must submit an application to use UK-sourced plasma, and every product needs to be individually reviewed.
What the decision will mean
The news has been welcomed by NHSBT, which is asking people to come forward to donate. Dr Miflin described donation as "altruistic, for the benefit of the NHS", while Lord Bethell, the UK's minister for innovation, urged all those thinking about donating plasma to "absolutely take the plunge".
Patient groups were particularly heartened by the news. Sue Dimmock, the acting chair of UK Primary Immune-deficiency Patient Support, said UK-sourced plasma was great news for the security of supply.
"Those of us who are unable to make our own antibodies completely rely on regular infusions of donated, plasma-derived antibodies… to fight infection and to stay as healthy as possible," she said. "Without this treatment, we have an extremely limited defence against infection and disease."
The move is likely to make a clear difference, ensuring the UK can be self-sufficient when it comes to plasma supply.
Each year, NHSBT collects around 350,000 litres of plasma from blood donations, of which 100,000 is used for transfusion and 250,000 is discarded. That huge volume of plasma will now be available to immunoglobulin manufacturers, on top of the plasma that is donated specifically.
In the interests of national self-sufficiency, the government has introduced a condition to ensure UK-source plasma is used first for UK patients as opposed to being exported elsewhere. It has also introduced various risk mitigation measures to further limit the spread of vCJD, including the ability to trace a donation from donor to patient.
"Patient safety is at the forefront of all the work we do, and as with any medicine available in the UK, the MHRA ensures that robust safety standards have been met before treatments made from plasma can be given to the public," assured Dr June Raine, chief executive of the MHRA.