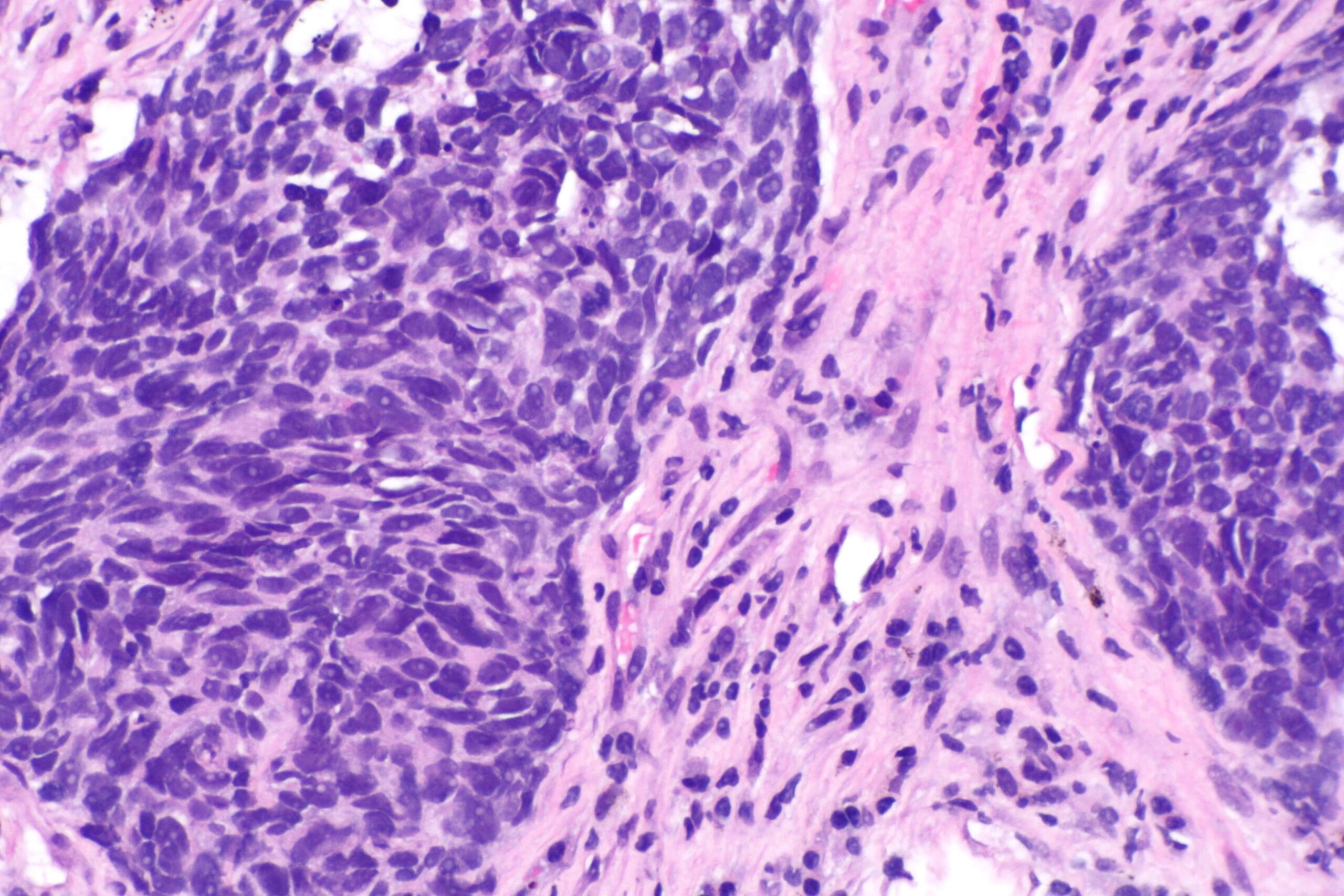 Precision therapy company Blueprint Medicines has signed a global collaboration with Roche and its subsidiary Genentech.
The partnership focuses on developing and commercialising Blueprint's personalised therapy pralsetinib in cancers driven by oncogenic RET alterations. These include non-small cell lung cancer (NSCLC) and medullary thyroid cancer. In addition, Roche and Blueprint will work together to expand the development of pralsetinib to other treatment settings and research additional RET inhibitors.
"While RET-activating fusions and mutations are key disease drivers in many cancer types, including NSCLC and MTC, current treatment options that selectively target these alterations are limited," notes a spokesperson for Roche. "We are very excited to enter into this collaboration with Blueprint Medicines with the goal of bringing a potentially transformative new treatment option to patients with this rare type of RET-altered cancers as quickly as possible."
Terms of the agreement between Blueprint and Roche
Blueprint will receive $775m in upfront payments from Roche; $100m of this comes in the form of an equity investment in Blueprint's common stock. Blueprint will also be eligible for up to $927m in contingent payments related to sales and regulatory milestones.
While Blueprint and Genentech will co-commercialise the drug in the US, Roche will obtain exclusive rights for pralsetinib outside of the US, except Greater China. Blueprint will be eligible for tiered royalty payments for net sales of the drug outside of the US.
CStone Pharmaceuticals will retain all development and commercialisation rights to pralsetinib in Greater China, according to the terms of a previous collaboration with Blueprint.
This $775m funding will allow Blueprint to "expand investment in our broad precision medicine pipeline and a path to financial independence," notes company spokesperson, Andrew Law. Blueprint plans to continue to expand the development of pralsetinib across various indications, as well as continuing to accelerate its rare disease programmes, such as systemic mastocytosis, Law adds.
Need for precision medicine to treat RET-altered cancers
"Current treatment of RET-altered cancers is generally limited to drugs called multi-kinase inhibitors, which non-selectively inhibit a range of targets at once, and chemotherapy, which often have limited efficacy and carry significant off-target toxicities," notes Law. "In addition, frequent dose modification or interruption due to off-target toxicities limits the opportunity for sustained response."
Instead, Blueprint hopes to improve the treatment paradigm with its "medicines that precisely target the genetic causes of cancer and rare diseases", with the aim of providing "targeted therapies to patients most likely to benefit from them", explains Law. To this end, the company has filed a new drug application to the US Food and Drug Administration for pralsetinib for the treatment of RET-altered NSCLC and thyroid cancers.
The idea is that a precision therapy, such as pralsetinib, will "selectively target oncogenic RET alterations, with the goal of enabling durable clinical benefit and a favourable safety profile," Law explains.
Not only does pralsetinib target certain genetic RET alterations that cause the tumours, Law notes "it was also built to inhibit additional mutations that occur over time and make cancer resistant to treatment. The purpose of this design was to provide patients with long-lasting benefits".
A Roche spokesperson adds: "Based on clinical data available to date, the depth of response has been very encouraging, with a complete response rate in NSCLC patients that is uncommon in advanced cancer and differentiated from other RET inhibitors." Pralsetinib was also well tolerated in this cancer type.
Building on Roche's oncology work
"Roche has unmatched capabilities to use data and diagnostics to identify patients based on the specific characteristics of their tumours," states Law. This support Blueprint by using "data and diagnostics to identify patients based on the specific characteristics of their tumours" and mean pralsetinib can be brought to "patients in need around the world more quickly".
Law adds: "These capabilities, combined with their broad experience in targeted cancer therapies, including multiple therapies for lung cancer, make Roche a perfect partner."
Law notes that Roche has been leading the way with personalised therapies for cancer and other diseases for the past 20 years. This expertise will be useful to Blueprint as they "realize the value pralsetinib can bring to patients".
Pralsetinib further complements Roche's work in "finding treatment options for cancer patients based on certain genomic mutations, irrespective of the tumour site of origin."
A Roche spokesperson agrees, stating: "Pralsetinib represents an attractive opportunity for Roche to broaden and strengthen its oncology portfolio globally.
"With our commercial expertise and reach in the oncology market and our experience with diagnostics and personalised healthcare, as well as our capabilities in the use of real-world data we are ideally placed to bring this new treatment option to patients, to address the unmet medical need."
Blueprint's latest partnership with Roche expands upon a 2016 collaboration. This partnership focused on "identifying proteins called immunokinases that play a role in antitumor immune responses inside the cell, and precisely targeting them with small molecule therapies," explains Law. The pair announced in November promising preclinical data for a programme targeting MAP4K1 and they are continuing to "advance three additional programs through different stages of discovery".