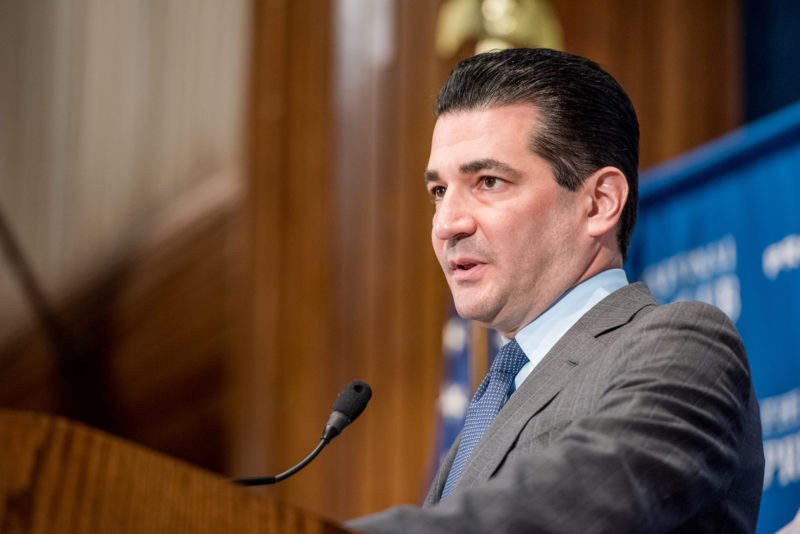 While the debate over drug prices rages on in the US, there's one benefit that is often trumpeted by the defenders of America's free-market pharma pricing and reimbursement system – paying top dollar tends to give the US market access to innovative medicines faster than almost anyone else. Advanced, albeit pricey, treatments are often made available to US patients for several years while watchdogs in Europe and elsewhere haggle with industry over cost-effectiveness.
The general principle doesn't hold up in all cases, however. Europe leads the world in terms of access to biosimilar versions of expensive biologic drugs. According to data from the International Generic and Biosimilar Medicines Association (IGBA), Europe accounts for 87% of the world's biosimilar sales; Japan comes next with 7%; and the US sits at only 2%. In terms of original, more expensive biologic therapies, the graph flips, with the US claiming a 59% share of global biologic sales, while Europe's share has shrunk to 22%.
US and Europe: the biosimilar tortoise and hare
With around 25 biosimilars approved to date and uptake surging, the consensus view is that the European biosimilar experience has been a success.
"It took a little bit of time for [biosimilars] to penetrate the market, but once they did, you saw a big increase in their usage and the number of the patients getting access," says Adrian van den Hoven, director general of industry association Medicines for Europe and former chairman of the IGBA management committee. "With the latest wave [of biosimilar approvals] like rituximab and soon trastuzumab, we can see a massive uptake, much faster than we had even anticipated. I think now we've come to the stage where biosimilars are really widely accepted among the medical community, among the patient community."
In the US, the market and regulatory landscape for biosimilars is stark. While the 2010 enactment of the Biologics Price Competition and Innovation Act (BPCIA) defined an accelerated approval pathway for biosimilars with no clinically meaningful differences from the reference biologic product, and thus stoked excitement for a more price-competitive biologics market, progress has been slow.
Nine biosimilars have been approved thus far by the US Food and Drug Administration (FDA), but only three of those – Sandoz's filgrastim biosimilar Zarxio, and Pfizer and Samsung's biosimilar versions of J&J's Remicade – are actually on the market, with only 3% of biologic spending subject to competition from biosimilar alternatives.
A slow start
There are several key regulatory differences between the US and Europe that have helped to create the disparity in their respective biosimilar experiences. On the simplest level, the European Medicines Agency (EMA) was much faster to define a biosimilars pathway and provide guidance on their development.
EMA's biosimilar guideline was in place in 2005, setting the stage for Europe's first biosimilar approval of Sandoz's recombinant human growth hormone Omnitrope in 2006. In the US, meanwhile, a firm guideline didn't appear until 2009-2010 with the introduction of the BPCIA. This slower pace, coupled with biosimilars getting bogged down in the FDA approvals process, meant the approval of the US's first biosimilar, Zarxio, took until 2015 to materialise.
"There has been a lot of interest and a lot of anticipation of the development of the [US] biosimilars market; it hasn't occurred as quickly as many of us would like," says Christine Simmon, executive director of US trade group The Biosimilars Council.
Interchangeability: a sticking point
Another crucial point of divergence between the US and Europe is their stances on biosimilar interchangeability, which vary dramatically. In Europe, the EMA provides a biosimilar approval, with national medicines authorities providing guidance on interchangeability to prescribing physicians who may decide to switch patients on to a biosimilar.
"It's relatively straightforward and it gives doctors comfort to make that kind of switch," says van den Hoven. "I think that was the best approach because these are very complex drugs, often injectable drugs, so therefore there's a lot of physician involvement in these processes."
The FDA has taken a more cautious approach, and one that may have hampered the development of its biosimilar market. The US 'interchangeable' designation is separate from the basic biosimilar approval, and requires the substitution of a biologic drug for its biosimilar counterpart at the pharmacy level, without prescriber involvement. Although 38 of 50 US states have now passed legislation to support biosimilar substitution in pharmacies, van den Hoven argues that the whole substitution debate is premature at a time when – even now – no fully interchangeable biosimilar has been approved in the US.
"[The US] could have followed the European example and taken a prescriber approach to find solutions to get uptake," he says. "Instead they got into a long debate about substitution even though they didn't have any products in the market. I thought that was really a waste of time."
GlobalData associate director of immunology Lakshmi Dharmarajan notes that the extra regulatory burden of proving pharmacy-level interchangeability – which could add up to $200m to the cost of getting approved, according to EJW Pharma Strategy founder E. Jay Wilusz Jr. – has been a sticking point for biosimilar developers.
"The problem with the interchangeability requirements that the FDA currently has is that biosimilar manufacturers are not so keen to [pursue] that, because it extends the timeline and requires additional studies," Dharmarajan says. "I think [the FDA] may move to relax these requirements, even if they don't follow the EU's exact path."
A 'rigged' market
Beyond regulation, the complexities of the US payer system and the actions taken by pharma companies to block competition to their originator biologics have put biosimilars at a disadvantage in the market. Biologic manufacturers often offer massive rebates on originator products to undercut biosimilar competition, setting an almost impossible barrier to market entry – a move that would likely set off a competition investigation in Europe, but which seems to fall into a grey area in the US.
"Once biosimilar makers see that the system is rigged against them, what's the incentive for a biosimilar maker to pour money into future investments to develop these lower cost alternatives?" asked FDA commissioner Dr Scott Gottlieb during a speech in March.
"Biosimilar utilisation may unfortunately be disincentivised due to the rebating and reimbursement structures of the payer system," says Simmon. "You see current litigation with Pfizer and J&J in the courts battling over the rebate agreements in the private contracts with others in the supply chain, preventing the uptake of Pfizer's version of Remicade. That is a concern."
Many approved biosimilars are locked in patent litigation disputes, further slowing down the market and scaring off potential new entrants. "They are facing so many patents, some of which would perhaps be viewed as deliberately fought in order to thwart competition, maybe without merit," Simmon adds.
Other market issues tie back into regulation; the fact that no biosimilar is currently approved as interchangeable by the US definition has prompted payers to place them on non-preferred tiers, further disincentivising their use, says Dharmarajan.
A lot of the problems stem from some fundamental misunderstandings of biosimilars among US payers, van den Hoven argues, citing one private insurer that would allow an infliximab biosimilar to be prescribed only if a patient had an adverse reaction to the originator infliximab treatment, despite the fact that a patient with this reaction should be switched to an entirely different molecule.
"This is the kind of craziness that I saw only a year ago in the United States, and it shows a real lack of understanding by the private payers of the market," van den Hoven says.
FDA gets proactive on biosimilars
Given these disadvantages and the huge potential impact that biosimilars could have on US healthcare costs, what needs to be done to turn the situation around? From a regulatory perspective, FDA's interchangeability requirements could be relaxed and a more prescriber-driven system adopted to encourage biosimilar uptake. The approval pathway could potentially also be accelerated with the use of real-world safety evidence from Europe, as long as post-marketing follow-up studies are conducted to catch any unexpected adverse events.
"One thing the FDA could consider is accepting real-world evidence about safety and efficacy from Europe," Dharmarajan says. "Some of these biosimilars have already been on the market and physicians are fairly confident about them."
Pharma market reform could also help boost biosimilar adoption and shield this developing market from unfair practices. The Biosimilar Council is lobbying in favour of the CREATES Act, which would make it harder for pharma companies to delay generic and biosimilar competition through, for example, denying access to reference product samples.
Dharmarajan isn't expecting to see major regulatory changes until 2019 or 2020, but Simmon is hopeful that FDA guidance and reforms such as accepting EU safety data will be coming soon, especially in light of Gottlieb's more proactive stance.
"I think Dr Gottlieb suggested there could be up to a dozen guidances issued over the course of this year – that's a lot, and I think there's a lot of excitement around that," Simmon says. "With Dr Gottlieb's leadership, there has never been a time in the FDA where there has been any more openness to that than now."
The FDA has also stepped up its information and education campaign on biosimilars, boosting its online resources for patients and caregivers in the last six months. Reliable information was a key component of biosimilar success in Europe, and with misinformation rife, payer transparency rare, and many patients hesitant to make the switch from a biologic to a biosimilar, a strong educational push is needed.
"Until Dr Gottlieb took this strong position, this push from the FDA on the information and the science side was missing," says van den Hoven. "So his work is really fundamental, I believe, to starting the process. What's going to be a little more complicated is the need to understand in the US how prescribers are motivated by the payers to use biosimilars or not, because this is one of the big problems we have in Europe."
Regulatory caution and a hostile market may have turned the US into the biosimilar tortoise to Europe's hare, but as Aesop's fable teaches, consistency and determination bring opportunities to gain ground in the race. If American regulators and policymakers can streamline pathways and challenge the market forces that seek to block biosimilar competition – both formidable tasks – the road will be clear to start catching up with Europe.