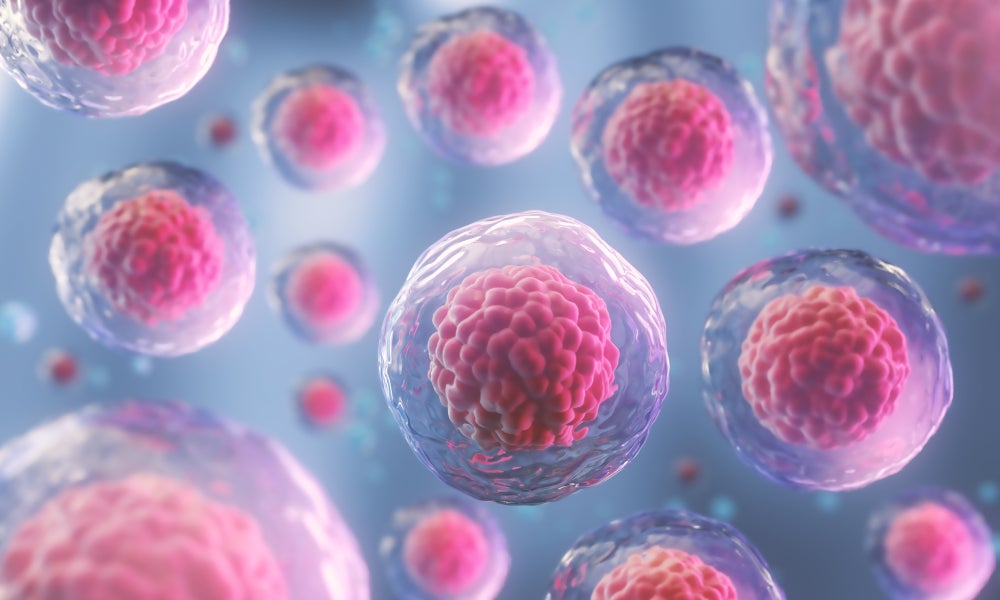 Cell and gene therapy (CGT) is a rapidly evolving experimental space that has seen particularly impressive growth in the UK. According to a report by the Cell and Gene Therapy Catapult, clinical trials for advanced therapy medicinal products (ATMPs) across the UK rose by 20% last year in spite of the challenges of Covid-19, constituting an impressive 12% of all CGT trials worldwide.
Now, a new cross-industry alliance between major players in the sector has been launched to increase awareness and understanding of CGTs in the country. The Cell & Gene Collective – formed of leading drug companies Astellas, bluebird bio, Bristol Myers Squibb, Kite and Novartis – aims to maintain the UK's position as a global leader in CGT innovation and ensure that more of these potentially revolutionary therapies become available to the patients that need them.
Reshaping healthcare models to deliver CGTs
Healthcare communications agency OVID Health is coordinating the alliance. While trials  for AMTPs are growing across the UK, OVID director and secretariat of the collective Roudie Shafie says new models of care must be developed to make the treatments deliverable.
"By forming the collective, experience will be shared across companies," Shafie explains. "And we hope to be constructive partners to the NHS and other stakeholders in helping ensure the UK remains a leading hub for cell and gene therapy innovation, to attract investment into research and development, and thereby ensure people in the UK continue to be among the first to access the innovation these therapies represent."
While some CGTs have begun to reach patients through the NHS – Novartis's CAR-T cell therapy Kymriah, for example, has been available for eligible NHS patients since September 2018 – there remain a number of obstacles to making advanced therapies widely available through the health service. Not only does the highly personalised nature of CGTs pose challenges to manufacturing, but the NHS will require a framework that enables these therapies to be delivered at scale, Shafie says.
"There is also a challenge around payment mechanisms, given cell and gene therapies in some cases could potentially be 'one off' treatments that could deliver outcomes that result in cost savings over the course of the patient's lifetime," she adds.
"The Cell & Gene Collective is working to overcome these challenges by encouraging policymakers to act with urgency to ensure system readiness in the NHS and an innovative, flexible commercial environment for the evaluation of approved cell and gene therapies."
Boosting public awareness of advanced therapies
In its launch statement, the collective emphasises the importance of "translating positive public attitudes towards the science" into public support for use of advanced therapies in the NHS. A public survey of more than 1,500 people conducted by the group in September showed that awareness of CGTs is low – but once the therapies were explained, 54% of respondents were optimistic about the benefit they could have for patients, and less than 10% expressed negative feelings towards them.
Shafie says the public feels more uncertainty when the conversation moves from the hypothetical science of CGTs to the idea of being treated with them.
"As it stands, cell and gene therapies do not feel tangible to the public, and they feel a growing sense of unease the more real it gets," she says. "Education and awareness will be crucial to shaping positive attitudes.
"During our recent Patient Advocacy Summit, we heard from patient groups that using a common language when speaking about cell and gene therapies across therapy areas, as well as providing accurate and disease specific information, will help the public to increase their understanding and improve patients' decision-making about their treatment."
Cross-industry cooperation is essential to preparing the NHS for these next-generation therapies; the collective is establishing relationships with other key partners, such as patient organisations, the BioIndustry Association, the Association of the British Pharmaceutical Industry and the Cell and Gene Therapy Catapult to enable future collaboration in enhancing awareness of CGTs.
"In the near future, we hope to build awareness and understanding of cell and gene therapies within the policy-making eco-system, including parliamentarians," Shafie says. "This includes increasing the prominence of cell and gene therapy in access policy discussions, for example the NICE Methods Review."
Cell & Gene Therapy Coverage on Pharmaceutical Technology supported by Cytiva.
Editorial content is independently produced and follows the highest standards of journalistic integrity. Topic sponsors are not involved in the creation of editorial content.