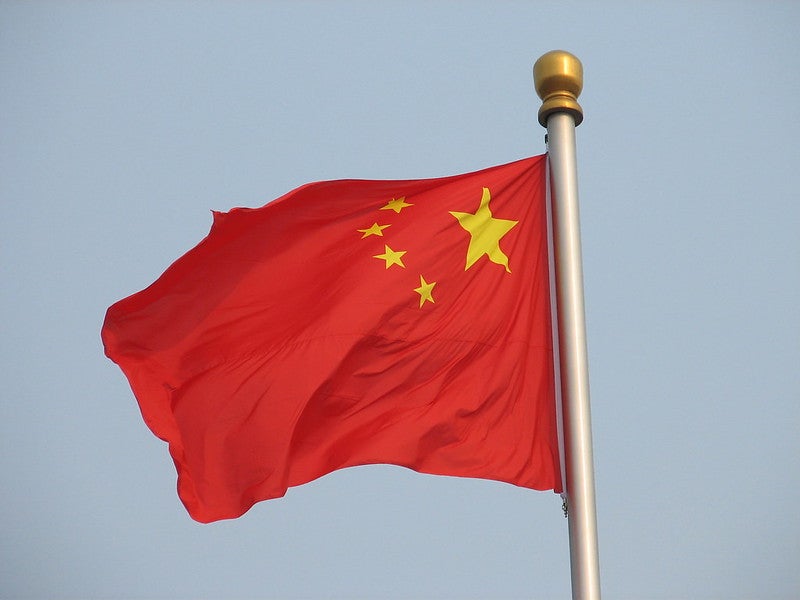 Supported by the government's ten-year 'Made in China 2025' initiative, which was launched in 2015 to support innovation and manufacturing excellence in a variety of sectors, China's pharmaceutical industry has boomed and the country is now home to the world's second biggest drug market. According to data from McKinsey, drug sales in China reached $137bn in 2018 and growth is expected to continue over the next decade.
China's pharma industry has blossomed and matured over the past five years. This has been supported by governmental reforms, such as in drug approval processes to bring China in line with the US, Europe and Japan, and more investment into research.
Big pharma's interest in China
The huge gain to be made from having access to the Chinese market has made the country increasingly attractive to global pharma giants. This activity has, in turn, continued to spur the growth and innovation in the sector.
The value of the Chinese market to big pharma is clearly exemplified by Chinese-based high level executives from global drug companies – such as AstraZeneca and Allergan – participating in a music video to celebrate the 70th anniversary of the People's Republic of China. In addition, chief executives of big pharma have chosen a Chinese name to create a specific brand – according to Fierce Pharma, Boehringer Ingelheim's Hubertus von Baumbach's Chinese name is 'keep wellness or inner peace', Merck's Ken Frazier's is 'maintain good fortune', and Novo Nordisk's Lars Fruergaard Jørgensen's is 'virtue endowed'.
In addition to these slightly over-the-top, cultural homages to China, one of the core ways big pharma companies have sought to gain traction in and access to the Chinese market is through deals and investment. But, what are the transactions and trends that have marked out 2019 as a crucial year for big pharma's presence in China?
Licensing agreements to support Chinese R&D
Over the past five years, China's pharma industry has moved from a primary focus on generics manufacturing and copy-cat drugs, to research and development (R&D) of novel, innovative treatments.
Informa's Pharmaprojects annual R&D review for 2019 states that China is now also the world's second biggest producer of drugs, this is primarily due to a rising number of domestic pharma companies focusing on drug discovery and development.
Big pharma companies have followed this trend and stepped up their licensing deals with Chinese companies in both 2018 and 2019. McKinsey explains that partnering locally helps big pharma to further extend their market access for innovative drugs and also undertake a second launch strategy.
Exact figures are hard to find specifically for big pharma, but generally biotechs based in China signed 164 cross-border licensing deals in 2018, according to ChinaBio. It seems 2019 is on the same positive trajectory according to data from GlobalData's Intelligence Centre of Chinese licensing deals.
Examples of big pharma's Chinese licensing deals
One example of a development licensing deal between big pharma and a Chinese company is Amgen's recent collaboration with BeiGene to strengthen its presence in the country's oncology space. As part of the deal, in which Amgen will gain a 20.5% stake in BeiGene for $2.7bn in cash, the two companies will collaborate to advance 20 medicines that are in Amgen's oncology pipeline. If any products reach the market, BeiGene will assume commercial rights for the Chinese market for seven years, after which profits will be shared equally between the two companies.
Talking about the deal, Amgen chairman and CEO Robert Bradway commented: "This strategic collaboration with BeiGene will enable Amgen to serve significantly more patients by expanding our presence in the world's most populous country. Cancer is a leading cause of death in China and will only become a more pressing public health issue as the Chinese population ages.
"With its extensive commercial and clinical capabilities within China and a commitment to global quality standards, BeiGene is the ideal strategic collaborator as we seek to make a meaningful difference in the lives of millions of cancer patients in China and around the world."
Similarly, Eli Lilly has entered into a strategic agreement with Innovent for the development of diabetes drug, oxyntomodulin analog, OXM3, in China. Diabetes is an area seeing extensive competition between big pharma in China because the country "has a greater number of diabetic patients than any other country in the world with another 114 million people suffering from the disease," in the words of Innovent founder, CEO and chairman Michael Yu. Financial terms of this deal have not beendisclosed by either party.
Investment into own R&D facilities
To further capitalise on this trend of a growing R&D focus – and additionally make the most of consequentially rising numbers of trained research staff now available in China – pharma giants have also opened up new and expanded existing research facilities in China.
This approach is a particular favourite of AstraZeneca in 2019. In November, the Anglo-Swedish company created a new global R&D centre in Shanghai, which will double AstraZeneca's research strength in the city to 1,000 people. This hub will also be used as a base for creating partnerships within China's R&D ecosystem.
This announcement is coupled with AstraZeneca's March investment in a new life sciences cluster in Wuxi. It will create a location for UK companies and Chinese companies to share resources, and therefore, foster collaboration between the two in the Chinese drug development and commercialisation space.
AstraZeneca's R&D commitments straddles the two core China investment trends of 2019, suggesting big pharma are employing various transactional methods simultaneously to successfully compete in China's large, and growing, pharma market.