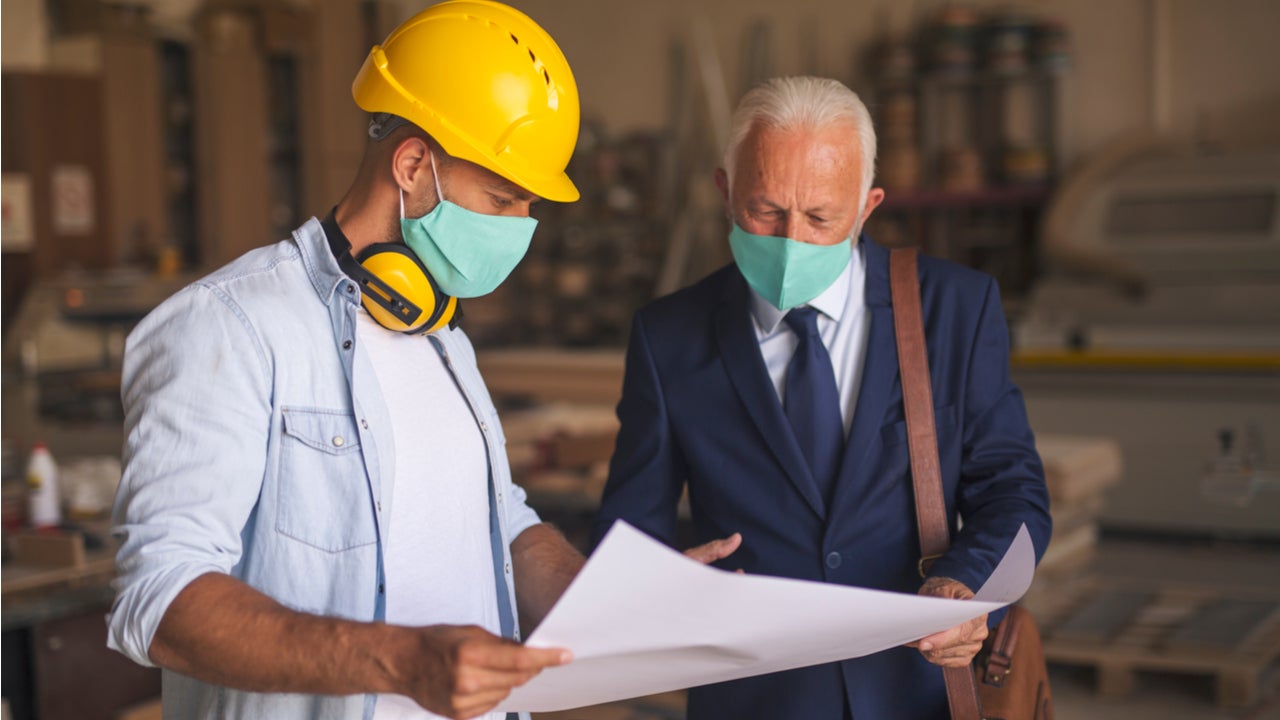 The pandemic has shrunk the US labour market, rendering women, low-wage workers, and baby boomers out of work, with many not even looking for jobs. Economists believe that the depressing effect on the labour force may linger, as the supply of people either working or looking for jobs has declined sharply since the virus outbreak.
Greg Ip
Greg Ip, chief economics commentator for The Wall Street Journal, shared an article on how the coronavirus pandemic has pushed nearly 4 million Americans out of the labour market, a 2.2% contraction in the US workforce, with economists fearing that many wouldn't return at all. The article further notes that women, low-wage workers, and baby boomers have been the worst affected, with many not only having lost their jobs but also not looking for jobs.
When lockdowns were lifted after March, the demand for workers witnessed a sudden rise, a phenomenon economists did not expect. Consequently, unemployment rates fell by more than half to 6.9% between April to October, correcting more than two-thirds of the initial rise.
However, economists believe that the health of the US workforce is overstated, as the supply of people either working or looking for jobs has declined. For instance, just one-third of the workers, mainly those working in low-wage sectors such as retail, hospitality, and others, who have lost their jobs since February 2020 state that they want a job but aren't looking for one.
Economists believe that the effects of the pandemic will continue to depress the labour force, marked by  a major retreat of baby boomers who constitute the productive workforce, women being forced to reduce their working hours or stop working altogether, thereby making a return much harder, and unskilled workers less likely to find well-paid jobs.
Baby boomers. Women with children. Low-wage workers. The pandemic has pushed nearly 4 million Americans out of the labor market, and some economists fear many won't come back. By @sinoceros & @sechaney https://t.co/9kLOAx0ox6 via @WSJ

— Greg Ip (@greg_ip) December 3, 2020
Stephen L Ross
Stephen L Ross, an urban economist, re-tweeted about President-elect Joe Biden's new economic team and its focus on Covid labour crisis. The team comprises inequality and labour market specialists as leaders, suggesting the government is looking at prioritising progressive policies directed at minority workers and women in particular, according to Diane Swonk and Grant Thornton who spoke to Reuters about the new team.
The Biden team is looking to address the immediate crisis of nearly 12 million Americans being stripped off their unemployment benefits on December 26, along with programmes supporting student loan forbearance and protection from evictions also to end, the article noted.
The President has also called for lawmakers to pass the Heroes Act, a bill in the House of Representatives that will extend unemployment benefits and provide direct financial support to households, among other efforts, the article noted. The economic team, comprising Janet Yellen, Cecilia Rouse, Heather Boushey, and Jared Bernstein, will be focusing at stabilising households, boosting productivity, alleviating poverty, and reducing inequality through measures such as pushing to increase the federal minimum wage to at least $15 per hour, the article detailed.
Labor economist @dianeswonk @grantthorntonus talked to @reuters about the new economic team. https://t.co/2h63AbxIyI

— Karen Nye (@KNyeEcon) December 3, 2020
Martin Sandbu
Martin Sandbu, an economics commentator, re-tweeted an article by Adam Tooze, a historian and Director of the European Institute, on how the frail euro zone recovery depends entirely on its guarantee by the European Central Bank (ECB).
According to the author, although optimists might see a light at the end of the tunnel with vaccines in the pipeline, and inoculations to begin towards the end of the year, and restrictions lifted, it may be just like the calm between the banking crisis of 2008 and the euro zone crisis that followed.
Tooze explains that the European economy is on complete life support in 2020. Schemes have been designed to support millions of jobs, guarantees of credit have been issued, but if all this ends prematurely, and if recession takes a hold, losses and bad loans will cascade through the financial system, he further added.
Economic growth and corporate insolvencies normally track each other closely in the Euro Area. In 2020 no longer. As @MESandbu asks: how long can this last? https://t.co/DkyTvIPwpJ
Another worry from @ecb FSR I discussed for @socialeuropehttps://t.co/slc9juka8o pic.twitter.com/Hq1TqLHRh3

— Adam Tooze (@adam_tooze) December 3, 2020