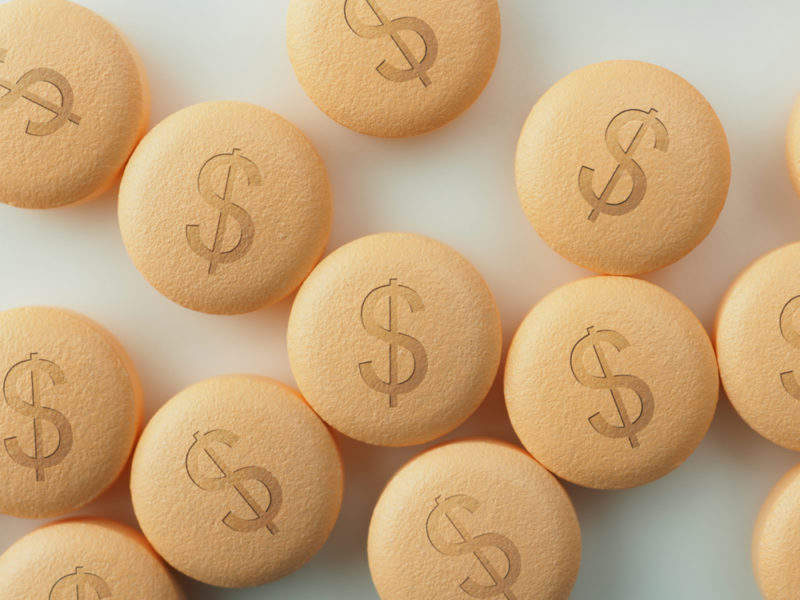 On 9 February, the Bipartisan Budget Act of 2018 was signed into law, but it excluded the CREATES Act. While branded pharma companies' lobbying reportedly won over, the Act's rare, strong bipartisan support is a positive sign for the Act to progress. Additionally, amending CREATES to incentivise branded pharma and factor for budget cuts for Part D reimbursements, which are likely to affect branded manufacturers, would help some version of the Act be passed. While critics allege the bill would spur excessive litigation, the Act may instead push branded and generic manufacturers to settle out of court to save legal costs.
A key focus for the bill is to prevent companies making branded drugs from refusing to sell samples to firms producing lower-cost generic and biosimilar versions, in particular by using the Risk Evaluation and Mitigation Strategies (REMS).
Kurt Karst, director, Hyman, Phelps & McNamara, Washington DC., explained that the need for CREATES comes down to REMS, as generic and biosimilar manufacturers need access to branded drugs and their REMS to conduct the comparative testing required to get them approved.
CREATES dropped but not dead
Jonathan Bachand, partner, Knobbe Martens, Washington, DC said that it is unlikely CREATES will be heard again before the midterms, which end in January 2019, due to insufficient time to prepare arguments. Rachel Sachs, professor of law, University of Washington at St Louis, Missouri agreed, stating that unless there's a clear agreement to move on drug pricing, it will be unlikely that the Act will be discussed as a standalone legislation immediately. Sachs added that Congress is more focused on tackling the opioid epidemic and the Affordable Care Act's exchanges, but CREATES could be included as part of a larger bill.
While near-term action is unlikely, agreed Will Holley, partner at public affairs consultancy Firehouse Strategies, Washington, DC, he noted he was hopeful. Holley, who works with the Campaign for Sustainable Rx Pricing, noted that ongoing lobbying and growing political support for CREATES provide the ballast for the Act to be heard at the next budget debate.
An additional four experts interviewed said the timing was hard to predict, but Michael Brzica, vice president for Federal Government Affairs at the Association for Accessible Medicines, Washington, DC, a the trade group that represents generic companies, was optimistic, saying the Act will most likely be heard in the inevitable budget debate needed to avoid the next government shutdown, which would occur 30 September, and proponent lobbies are working hard for CREATES to be heard even before that.
Bi-partisan support
At the time of the debate in February, there were eight Democratic and eight Republican co-sponsors in addition to Democratic senator Patrick Leahy who introduced CREATES in April 2017. In March, senators expressed continued interest in supporting CREATES, with lobbies adding two Republican, one Democratic and one independent co-sponsor, said Holley. Support for CREATES in the Senate now stands at nine Democratic, 10 Republican and one independent co-sponsors. Similarly for the House bill sponsored by Republican representative Tom Marino, support for the Act has grown from five Democratic and four Republican cosponsors in February to eight Democratic and seven Republican cosponsors in March.
Bachand noted that consumer groups, insurance companies and end users who want a cost reduction will have a more pertinent impact on lawmakers than the Capitol Hill lobbyists. Holley added that drug prices are a key concern for voters, and being an election year, grassroots organisations have the opportunity to push voters to contact their lawmakers in support of CREATES. The Congressional Budget Office estimated the Act may save $3.8bn over 10 years.
President Donald Trump seems vested in lowering drug costs, and FDA Commissioner Scott Gottlieb has already spoken out about CREATES, so it is likely that some version of this bill that addresses REMS abuse will pass, said Bachand and Karst. In his 8 November 2017 remarks at the Federal Trade Commission, Gottlieb highlighted branded companies' use of REMS to restrict generic companies' ability to purchase drug samples as "unfair" and "in direct conflict with (our) broader public health goals."
The focus on the sample-access issue has increased significantly with the introduction of biosimilars, said Katy Koski, partner, Foley & Lardner LLP, Chicago, Illinois. Brzica noted that sample-access restriction could be more problematic for biosimilars due to the greater need to prove equivalence and interchangeability as well as their complexity. Furthermore, biosimilar manufacturers need to buy multiple batches from various manufacturing lots, he added.
Branded pharma friendly provisions needed
The February budget increased Part D gap discounts to 70% from 50%, and if CREATES were to provide relief against this increase, that could help swing branded pharma, Brzica said. Bachand and Dr Laura Karas, policy researcher, Department of Health Policy and Management, Johns Hopkins Bloomberg School of Public Health, Baltimore, Maryland agreed, saying friendlier provisions for branded pharma companies could garner even stronger muster to pass. It is unclear what provisions would sway branded pharma firms, but CREATES only provides liability protection for license holders from generic and biosimilar developers' use of the reference product, said Karas.
While the FDA can technically pursue litigation, that is unlikely due to challenges in proving access barriers, said Ian Reynolds, manager, Drug Spending Research Initiative, Pew Charitable Trusts, Washington, DC. Furthermore, it cannot address cases based on voluntary REMS, he added.
Andrew Powaleny, director, Public Affairs, for the trade group PhRMA that represents pharma companies, expressed pharma companies' concern that CREATES is a giveaway to trial lawyers, adding a new private right of action that would increase lawsuits and drive up costs for patients and taxpayers.
The point of the Act is to increase litigation, said Sachs. Also, lawyer fees will not be exorbitant enough to impact drug prices, added Bachand. Furthermore, the prevailing expectation is that generic access will be faster if such an act is passed, said Karst. Over 68 organizations including Toronto, Canada-based Apotex, Mylan and Teva Pharmaceutical Industries have indicated support for CREATES, noted Brzica.
If a product is not provided to generic companies, the Act would allow litigation, but the framework alone is expected to dampen litigation, said Karst and Bachand. CREATES could encourage both parties to reach a mutual decision without litigation, agreed Koski, adding that should there be litigation, the Act does not mean the plaintiff has a lighter burden of proof than a civil litigation.
by Shuan Sim and Manasi Vaidya in New York
Shuan Sim and Manasi Vaidya are part of GlobalData's investigative journalism team. GlobalData provides unique and market-leading data and insights into the global pharmaceutical industry and is pharmaceutical-technology.com's parent company. To access more investigative news like this article, visit GlobalData .