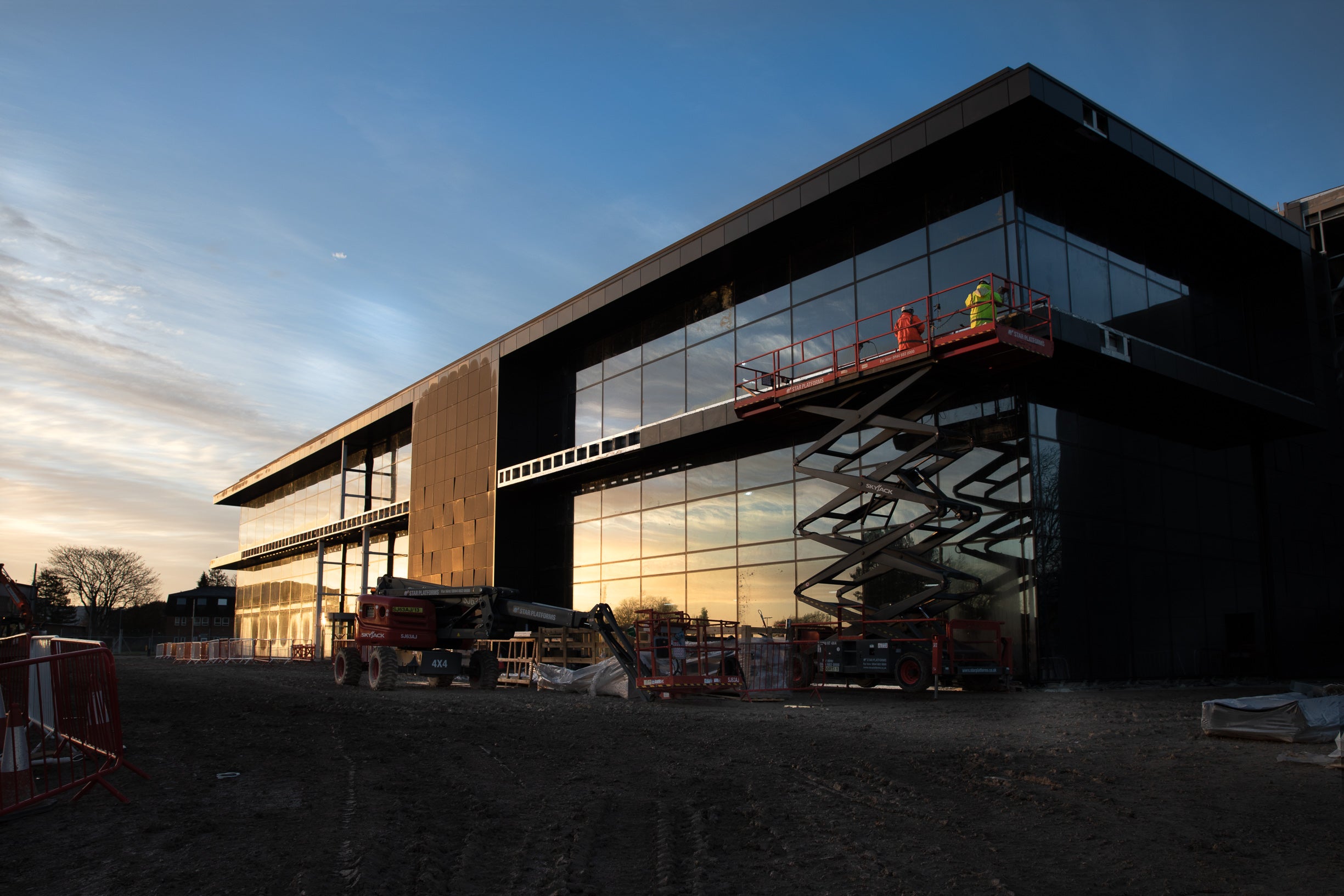 In December, the Pfizer/BioNTech vaccine for Covid-19 became the first to be approved in the UK. With several others not far behind, including the Moderna and Oxford/AstraZeneca vaccines, we have reached a new stage in the fight against the virus. The focus has shifted away from vaccine development, and towards vaccine rollout, raising questions about supply chains and manufacturing.
Dari Donati, director of business development and innovation at Cytiva (formerly GE Healthcare Life Sciences), has decades of experience in vaccine manufacturing. A scientist with two PhDs in areas of infectious disease, she joined Cytiva in 2008 during the avian flu pandemic. Since then, she has been working with governments and industry to help them understand how they can scale up their vaccine manufacturing in the event of an emergency – a skill set that has proven all too useful in 2020.
She is also a founding board member of UK's Vaccine Manufacturing and Innovation Centre (VMIC), based in Oxford, which will support manufacturing of the new vaccines. Here she discusses the road ahead and explains the future role for the VMIC.
Abi Millar (AM): The UK has approved its first vaccine for Covid-19, and there are several others in the works. Can you comment on the road ahead?  
Daria Donati (DD): Delivering the vaccine to the population will take quite a while. We are not there yet and it's still to be determined which products will actually be able to control the pandemic. So it's great that the first vaccines are coming up, but we will have to wait for the deployment of different technologies, different types of vaccines, to see how we can control it.
In reality, manufacturing has been a challenge almost from day one – both in terms of productivity and scale. Normally, you have your process manufacturing and you keep developing the product slowly but surely, tweaking it to ensure the best performance. In this case, the years of product development have been skipped. So people have been trying to tweak it, improve it, at the same time as they're starting to produce it.
We are still in the challenge period when it comes to optimisation because we don't have many vaccines at the commercial manufacturing stage. And there is a lot of work that is going into, how do I make it possible for the processes I've been using so far to produce more?
So far Pfizer and Moderna have been focusing on one site production, but part of the scalability will be this strategy of how do you deploy globally – do you have one site for manufacturing or do you have multiple sites? The delivery logistics will also be challenging because some vaccines are transported at -70oC and others at -25oC.
AM: Pfizer was forced to reduce its production targets for the vaccine due to problems securing raw materials. What can industry do to overcome challenges of this kind?  
DD: Pfizer had problems with raw materials, but this is something that can affect anybody at this time. There has been a huge push by biopharma to make more drugs, vaccines or other pharmaceuticals. There is also a huge push by companies like ours, which provide technologies and services to help manufacturers scale up their product.
This places a huge demand on the key providers of raw materials. Each step of the manufacturing process is linked to raw materials, and it's not only the vaccines that are using these materials – you also have monoclonal antibodies and many other vaccines. It's a global effort and that is creating pressure.
I can tell you one thing now – it's getting better. Back in March, when there was this emergency shutdown everywhere, you couldn't even fly a cargo out of Sweden or Germany – there was a problem with transportation and the borders were closed. You weren't actually getting goods in and out of countries. So this is why the providers for raw materials had to start to think outside the box, hiring planes etc. It's been a global supply chain effort that has never been seen before.
AM: What has your work at Cytiva involved since the start of the pandemic? 
DD: I am particularly interested in infectious diseases, so I started to track what was going on in China at the end of December. We realised very soon that this was going to spread rapidly. So, from day one, what I've done with skilled colleagues is tracking the spread, and looking into development programs for generics, biopharmaceutical vaccines, monoclonal antibodies, etcetera.
We wanted to be very proactive in providing support because we knew that after the development the manufacturing was going to come. In many cases, we've been supporting the development of diagnostics as well.
After that, I started to get involved with quite a few government task forces, NGOs and international organisations, trying to understand how much capacity for manufacturing was available around the world. Given my experience with many different manufacturers over the past 12 years, my job is making sure that the people that had manufacturing capacity available were being connected with the ones who most needed it.
For the first time in history, you got everyone around the table, all the different stakeholders, crashing down the silos that usually exist between government and companies, between companies and NGOs. Everybody around the table was engaged with finding a solution. And everybody was interested in speed.
AM: You are also a founding board member of the UK's VMIC. Can you tell me more about your role at VMIC? 
DD: I am one of the board directors and Cytiva was one of the founding members. My role in the board is advisory – the board does not have any operational duties at this stage. We have helped define the strategy and sustainability and we advise on the project development.
We really got started in 2018. Even in 2017, the UK Government was shopping around for some sort of emergency vaccine manufacturing facility, and then in 2018 the call was put out and we applied and we were granted the project. I think the UK government had really started to think something would happen, though nobody expected it to be so soon.
When you are founding members, you need to create a legal entity, then you need to meet up and start to hire people. For the first month the board of directors, with all the supporting teams, were hands-on working to create the supporting structure of what VMIC would become. When we talk about acceleration, when we talk about halving the time of getting a facility up and running, that part isn't always appreciated.
Like all the other members, Cytiva has been doing the utmost to provide VMIC the tools to speed up the processes as much as possible.
AM: The VMIC has been awarded £131m by the UK Government to bring forward its opening date. How will the VMIC contribute to the UK's vaccine logistics strategy? 
DD: Unfortunately, the pandemic came before the VMIC was completed, but we got further funding, and that has been able to accelerate the project greatly. I believe that we are planning to have it up and running before the end of next year. That means we'll be taking over the production responsibilities from other producers, and then we'll keep manufacturing vaccines for the UK and outside the UK, depending on the needs.
AM: What are your hopes for the months ahead as the vaccine is rolled out to the UK population?
DD: We are running on the edge of a canyon. Everything is being optimised, buffer time is being eaten up, and everything has to go right. So we don't know what to expect.
Unfortunately, I believe we will not be able to vaccinate all the people we want in the time we want. I don't think that will be related to providing materials – it will be related to many different factors. On one side, there will be accessibility problems with the vaccines that are coming up. And there will be problems with the layman's thinking around vaccines, because there is so much mixed information out there leading to people who will question whether to get vaccinated or not.
If you vaccinate only a small amount of the population, you're not going to be able to manage the spread of the disease. You really need to reach a certain percentage – some studies say around 70%. You also have to understand another thing, which is whether the vaccines will actually limit the spread, or whether they will reduce the manifestation of the disease without limiting the spread. I think that things are going to go fine, but we will need to be more forgiving about timelines.