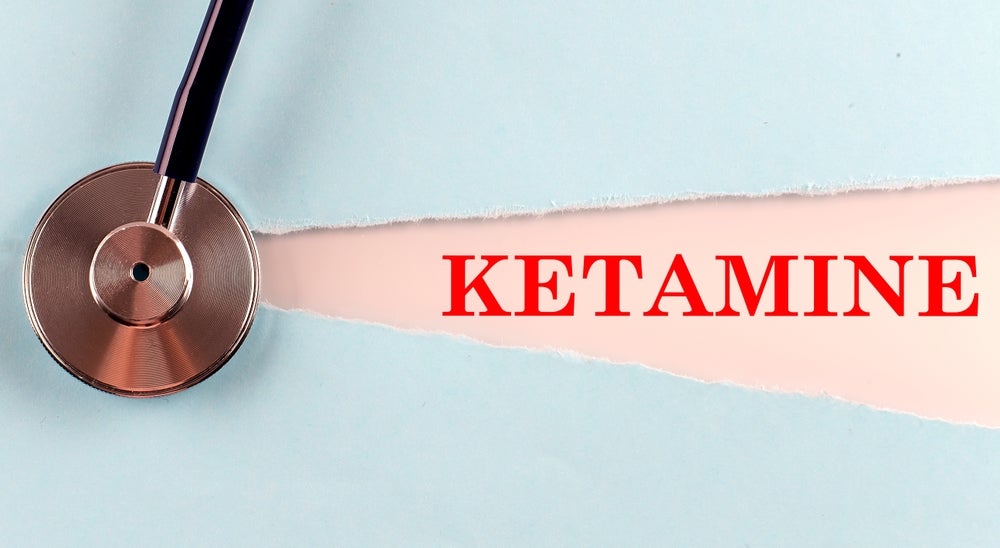 For several decades, researchers have been investigating the role of ketamine in treating depression. Now, efforts are underway to study ketamine's effects in Parkinson's disease, fibromyalgia, and Rett syndrome.
On November 14, the Canadian developer PharmaTher announced positive data from a Phase I/II study where ketamine was used to treat levodopa-induced dyskinesia in Parkinson's disease. The company now plans to move this approach into a Phase III trial.
PharmaTher also has an agreement in place with Case Western Reserve University to develop ketamine as a treatment for Rett syndrome, a rare genetic neurological disorder. PharmaTher is not the only player in this space. On November 17, VistaGen Therapeutics announced the publication of data with its drug AV-101, which has ketamine-like effects, in a non-human primate model of Parkinson's disease. Earlier this month, New Jersey-based Silo Pharma announced the start of an IND-enabling study of a topical ketamine formulation for fibromyalgia, a chronic condition that causes pain and fatigue.
In 1970, the FDA approved ketamine as an anesthetic. Since then, ketamine-assisted psychotherapy has become increasingly prominent, and is often used off label to treat certain kinds of depression. The drug is also known for its illegal recreational use.
In March 2019, the American regulator approved esketamine, an enantiomer of ketamine, for use in treatment-resistant depression as a nasal spray. The treatment, sold under the brand name Spravato by Janssen Pharmaceutical Companies, a subsidiary of Johnson & Johnson, is also indicated for the treatment of depressive symptoms in adults with major depressive disorder (MDD) with acute suicidal thoughts.
Depression research spurs efforts for other conditions
The study of ketamine's antidepressant effects has inspired research for different conditions, says Dr. Gerard Sanacora, director of the Depression Research Program at Yale School of Medicine, Connecticut.
How well do you really know your competitors?
Access the most comprehensive Company Profiles on the market, powered by GlobalData. Save hours of research. Gain competitive edge.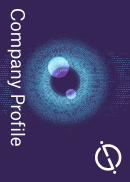 Company Profile – free sample
Thank you!
Your download email will arrive shortly
Not ready to buy yet? Download a free sample
We are confident about the unique quality of our Company Profiles. However, we want you to make the most beneficial decision for your business, so we offer a free sample that you can download by submitting the below form
By GlobalData
"That research led to a substantial amount of evidence suggesting that ketamine can have rapid effects on a host of measures associated with neuroplasticity," he says. In November 2021, the Michael J. Fox Foundation gave Sanacora a $2 million grant to study the drug's use for depression in patients with Parkinson's disease.
Other companies continue exploring ketamine's potential in different conditions. The Canadian company Awakn Life Sciences is focused on the drug's use as an treatment of conditions like alcohol use disorder and and behavioral conditions such as addiction. The company is taking ketamine into a Phase III study for the treatment of alcohol use disorder. In a Phase IIb study, researchers reported that ketamine delivered an 86% abstinence rate after six months, while the standard abstinence rate is 25%.
Depression is considered to be the most common psychiatric symptom in patients suffering from neurological disorders, writes Samuel Kohtala, PhD, visiting fellow of Neuroscience in Psychiatry at Weill Cornell Medicine's Department of Psychiatry, New York, in an email to Pharmaceutical Technology. Preliminary studies suggest that N-methyl-D-aspartate (NMDA) receptor antagonists may modulate psychiatric symptoms in Parkinson's disease and reduce levodopa-induced dyskinesia, he says. Still, such efforts are years away from ketamine being an actual treatment option, he notes.
According to PharmaTher's November 14 press release, all 10 patients in the Phase I/II trial reported a reduction in dyskinesias after receiving ketamine.
Although still in the early stages, research into ketamine's use in other neurodegenerative disorders is promising, notes Sanacora. This is particularly the case for Parkinson's disease, he says. Improving neuroplasticity could benefit patients with Parkinson's disease and the impact the rate at which the condition progresses.
Ketamine-induced neuroplasticity is one of the key areas of research at the moment, says Kohtala. Preclinical data from rodent models suggests that ketamine could be linked to higher dendritic spine density in the prefrontal cortex. However, questions surrounding the actual process of increased neuroplasticity remain. There is not a whole lot of evidence to say these effects are underlying ketamine's therapeutic action in humans, says Kohtala.
A different promising prospect for ketamine's use is in status epilepticus, says Dr. Manan Shah, assistant professor in Neurocritical Care at Augusta University's Department of Neurology and Neurosurgery, Georgia. Shah describes the condition as a recurring seizure that can cause long-term brain damage if left untreated. Ketamine has been explored in this condition, but Shah says it can also be tested in earlier stages.
Researchers are also interested in ketamine's role for the treatment of migraines. Citing his clinical experience, Dr. Eric Schwenk, professor of anesthesiology and orthopedic surgery at Thomas Jefferson University in Philadelphia, says that there are many people with migraine who would benefit from ketamine.
CCH Pharmaceuticals, together with the Danish Headache Centre, previously investigated the use of intranasal ketamine for the treatment of chronic cluster headaches. In the Phase I/II study, the drug's effect on pain intensity at 15 minutes after treatment did not meet the required efficacy threshold for the trial's success, but some efficacy was observed after 30 minutes.
Moreover, securing funding is a significant challenge, says Schwenk. Since ketamine is a generic drug, it is not lucrative to study for pharmaceutical companies, he adds. The chief sources of funding for this area of research is grants from foundations or federal institutions such as the NIH, he says.
Another solution would be to develop a new molecule that could be considered as intellectual property, says Dr. Todd Gould, professor at the University of Maryland's School of Medicine, Baltimore. "Many others and I are trying to understand how ketamine acts, so that we can develop a new molecule that does not have the adverse effects that ketamine has, but does have the therapeutic benefits," says Gould.
Janssen's Spravato is an enantiomer of ketamine. Ketamine itself consists of two enantiomers, esketamine and arketamine, of which the former is considered more potent.
Impact of long-term use unclear
Still, Funding is not the only issue. While research into ketamine's effects has made progress, many still question the effects of the drug's long-term use.
"Many basic research studies and clinical trials look at the impact of ketamine on a shorter time scale of several weeks, after one or two doses," writes Alex Kwan, PhD, associate professor at Cornell University Meinig School of Biomedical Engineering, in an email to Pharmaceutical Technology. "But in practice, more repeated doses over a longer period may be needed for treatment, and the long-term effects [of ketamine] on the body and brain is not understood."
There are also gaps in the fundamental understanding of the drug's mechanism of action. "The truth is that the antidepressant effects of ketamine have been known for over 20 years now, yet there are essentially no new drugs on the market that would be based on ketamine," Kohtala adds.
While ketamine's dissociative properties made it appealing for recreational use, these effects are undesirable for treating disorders, says Gould. This has led to questions about the drug's real-world use, as these addictive properties need to be considered, says Sanacora. Spravato includes a warning over its "potential for abuse and misuse", and is available only through a risk evaluation and mitigation strategy (REMS) program. Moreover, it can only be used in a certified healthcare setting, not at home.
At the same time, titration can reduce the number of side effects, says Dr. Albert Dahan, professor of anesthesiology at the University of Leiden, Netherlands. Generally, side effects are present in high doses, he explains.
Studying certain neurological conditions also comes with inherent challenges. Since ketamine can only be dosed at a facility, running trials for older individuals with neurodegenerative conditions can be difficult, says Sanacora. Ketamine is also not the easiest medication to tolerate, especially with some older patients, he notes.
The American Drug Enforcement Administration (DEA) classifies ketamine as a Schedule III non-narcotic substance. Substances in this category have an approved medical use in the US, but can result in low or moderate physical dependence or high psychological dependence.
Despite the potential, some attempts to harness ketamine have also resulted in disappointing results. For example, ketamine was not very efficacious in treating neuropathic pain and fibromyalgia, says Dahan. While the data so far is not entirely persuasive, there could be fibromyalgia patients who can benefit from ketamine, says Schwenk. Some patients could also have other pain conditions that might benefit from ketamine, such as complex regional pain syndrome, spinal cord pain, or migraines, he adds.
Nevertheless, all this needs to be considered with a careful approach. "It is important to keep in mind how popular the notion of ketamine being this miraculous treatment has become in the public perception. But, as is the case for most drugs, it is unlikely to be a magic bullet for treating any particular condition," notes Kohtala.