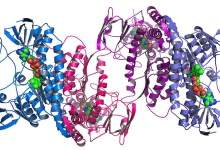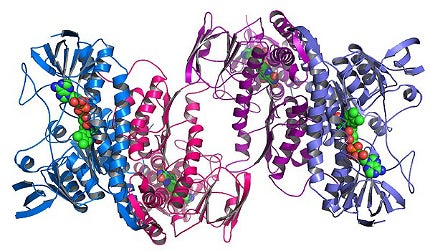 While still a senator, US President Barack Obama declared "in no area of research is the promise greater than in personalised medicine".
Focused, for example, on the development of treatments for certain genetic mutations, such as Herceptin for the HER2 breast cancer gene, personalised medicine is expected to be the standard level of care within 30 years.
It is an area of medicine scientists and drug companies are scrambling to better understand and further develop, but its exploration and emergence into standard medical practice is not without challenges, and scientists say there is still a lot of work to be done.
Dr James Broach, director of the recently opened Penn State Hershey Institute for Personalized Medicine in the US, has studied genomics for the past 27 years. In his latest role as director of the institute, he is hoping to apply his work with his colleagues on model organisms to humans.
Heidi Vella: Why is personalised medicine so important for future medical care?
Dr James Broach: This is clearly going to revolutionise the way medicine is practiced as we go forward, certainly as we begin to understand more and more about the connection between people's genomic type and their medical condition, how the genomic type interacts with the environment and controls the disease susceptibility.
How the genomic type influences what appropriate treatment might be for a patient is going to become imperative, it will be important for physicians to have a knowledge of their patient's genomic type in order to be able to practice medicine appropriately.
Other places this is already having an impact is places such as neo-natal intensive care units, where children and new-borns are ill but it is not clear what the problem is. Investigators at various hospitals at this point are developing a number of routines to be able to determine the genomic sequence of these kids and be able to determine what is wrong with them in a very short space of time, so attending physicians are able to treat them properly.
HV: What kind of work is currently underway at the Institute?
"It is an area of medicine scientists and drug companies are scrambling to better understand and further develop."
JB: At the institute we are rather opportunistic about where we apply our efforts. We work very closely with clinicians here to be able to identify patient populations in which we think there may be a genetic underpinning to the disease, and that could be because there is a familiar pattern of inheritance of presentation of that disease – the son has it, the uncle has it and so on. Or in cases where there are clearly two patient populations; one that responds to treatment and another that doesn't respond to a particular treatment, that has the hallmarks of being a pattern of behaviour that has a genetic underpinning.
We work with a group on amyotrophic lateral sclerosis, or Lou Gehrig's disease. We have about 250 patients here and we have been doing genomic sequencing on most of those patients, a minority of who clearly have a familial disease, and a larger faction of whom have a sporadic case of the disease. We are trying to determine if their different genes are driving both those familial and sporadic cases. The goal is to be able to stratify the disease population into people with very similar diseases, so we can actually run clinical trials more intelligently.
We are also working with surgeons who are looking at diverticulitis (inflammations of the large intestines). There are a number of clinics for inflammatory bowel disease that have identified a number of patients that have shown a very early onset [of the disease], which is usually known as a disease of older people, and shown that there are a group in which this pattern is inherited in the family, and we have been able to come up with some candidate genes that may be responsible for this early onset diverticulitis.
HV: How will these types of studies be used?
JB: The first is just basic research to understand if there is a gene or biomarker that will be associated with a particular onset of a particular disease, or with a treatment response to that disease. Then with that information, once we have established those components, we can go back to the clinic in two ways; in one way we use the information to influence the way the patient is being treated
So, for example, there are a number of genes that determine what is the appropriate dosing of a particular drug, such as Warfarin, and so by having a knowledge of what particular genes an individual has we can inform the attending physician what dose they should have.
Once we have been able to take populations such as the amyotrophic lateral sclerosis patients and say this group have a common genetic bases that is different from another group of patients, then we can focus our attention [on] setting up a clinical trial that just addresses the folks that have a common etiology, and therefore have a much better chance of developing a drug that will be effective for that sub group. Rather than trying to lump all the patients together, even though the diseases may be very different.
HV: How will genomic sequencing information be collated and available for use by physicians?
JB: We are still in the early stages of this and, in fact, part of that research effort is directed towards how do we flow this information back to the clinician, and that is still a work in progress.
"How the genomic type influences what appropriate treatment might be for a patient is going to become imperative."
The way we envisage it, although we still have to institutionalise it, is genomic sequence would sit in the institute's infomatic repository, something we call a Gene Home.
So it is the repository for the genetic information and as we know more and more about the correlations between genes and susceptibility to diseases and response to treatments, those genomic sequences would be interrogated, and if there is a match to a gene for which there is a clinical actionable event – if we have a BRCA1 mutation, for example, in a patient – that information would be transmitted to the clinician, and then the clinician will be notified that the patient has a high likelihood of contracting breast cancer at some point in their life. And then that information could flow back to the physician, who would make the appropriate decision whether to monitor or to have some prophylactic surgery [preventative surgery].
In other cases, such as drug sensitivity, we envision that, again, the information on the patient's genome would be sitting in their infomatic repository and connected to the electric medical records (EMR) in such a way that if the physician at some point prescribed a Plavix [used to inhibit blood clots] – but when the patient does not respond to Plavix – there will be a red flag that comes up saying you should consider an alternative.
HV: If the future of medicine is personalised, will there be a need for standardised drugs such as vaccines?
JB: For the most part there will still be drugs that are broadly used, but in many cases there is a small population that has adverse reactions. For example, Sudamenafin [painkiller] is one of the most widely used on the market, yet several hundred people a year die because they take slightly too much.
It's likely, for those people who are hyper sensitive and do have this very severe reaction, that there may be a genetic component particularly in the drug metabolising enzymes genes. So if we can identify that small population that are going to be hyper sensitive to that particular drug, then we could make sure that they stay away from it. I think that information is likely to come out as the research continues over the next couple of years.
HV: How long do you predict it will be before personalised medicine is standard across the board in medical care?
JB: Right now it is in use for a number of diseases, so within the next five years it will become standard of care in neo-natal intensive care units. Within ten years I say that diseases that are identified by risk stratification with your whole genome will become a component of your standard of care. Probably in 30 years we will really have a full understanding of the interplay of one's genomic type and one's health.
HV: What are the main challenges facing the development of genomic medicines?
"For the most part there will still be drugs that are broadly used, but in many cases there is a small population that has adverse reactions."
JB: One is cost; we are moving to a very different format for a healthcare delivery, particularly in the States.
I am not sure how it is going to play out where you have single payer systems such as England, but in the States where we have private insurance companies that are focused on very much the short term and a healthcare system that is paid on the basis of what procedures apply, rather than the overall health of the patient.
Genomic analysis doesn't have an immediate outcome on the patient's health, but will improve their future outcome because we can identify their susceptibility to certain diseases or the sensitivity to certain treatments.
It is very difficult to convince the drug company or the insurance company that this is something they should pay for.
The second problem is the infrastructure of an organisation required to be able to accommodate this new information. We are at the early stages of being able to figure out how to flow back the information that we get from genomic analysis to the clinician so that it is used and benefits the patient.
The final part is being able to continue to do the science, to have enough data to be able to correlate the genomic types and the complex genetic interactions with disease susceptibilities; is going to take significant amount of research going forward.
HV: Should drug companies consider genomics when conducting drug trials?
JB: They are very aware of it. The first indication you really needed to stratify your patient population on a basis of their genomic type was evident from the development of Herceptin for the treatment of breast cancer.
"It is very difficult to convince the drug company or the insurance company that this is something they should pay for."
Since then drug companies have become more and more cognisant to the fact that many of the diseases have multiple causes, and if they would like to develop a drug they need to understand the genotype of that causation and they will then select their population of who they are going to test from those most likely to be receptive to that drug.
I think the other place this is going to have a real impact from drug development is being able to identify those people who have adverse reactions after the drug comes on the market. For example, there is a very effective anti epileptic drug that was developed by Carter Wallis and it has been pulled from the market because, in a small number of people, it has a really terrible side effect. If they could identify what it is that is common among those people that have that side effect and then be able to prescreen them from the patients that would take it, we would have a drug back on the market that is extremely effective in controlling epilepsy.
HV: Do drug companies provide enough information at clinical trial stages to enable researchers to go back in and explore them in relation to genomics?
JB: After a clinical trial is run and there is no apparent statistical efficacy or there [are] adverse side effects if we could get a hold of the patients' samples to be able to do the genomic typing, we could perhaps resurrect the medical trial.
This is something the drug companies are not often willing to share with investigators so I think either they need to be willing to do it themselves, or they should be more willing to cooperate with investigators in academic settings to be able to analyse that data retrospectively.
---
Related content
---
Medicines that speak the electrical language of the body could become a reality sooner rather than later, thanks to an ambitious plan launched by pharma giant GSK.
With close to ten percent of the world's population currently living with type 2 diabetes, this chronic disease is clearly the pandemic of the 21st century.
---