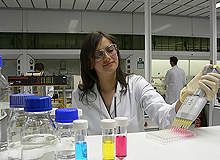 For patients with ongoing medical conditions that require consistent treatment with injections, the hassle and discomfort of treatment can be as much of a drain as the ailment they are trying to manage. But researchers are working on a whole new concept of drug delivery, leveraging biodegradable polymers and supercritical fluid technology to make new advances in sustained-release medication. The basic aim is to wrap drug doses in non-toxic, biodegradable, biocompatible materials that allow the drug to be released over an appropriate period before the "wrapper" dissolves into the body.
For patients and healthcare professionals, this could mean the difference between daily and monthly injections. There is also exciting work being done to apply these biodegradable materials to implants, allowing for devices to be implanted without the need for surgical removal, simply dissolving after therapy has been provided. Successful trials have already been carried out on biodegradable drug-eluting stents, septal occluders and eye implants for the treatment of posterior uveitis.
To find out more about these developments, we talked to Professor Steve Howdle of Nottingham University's School of Chemistry. As well as looking into supercritical fluids in an academic capacity, Howdle is the founder and chief scientific officer of Nottingham-based biotechnology company Critical Pharmaceuticals, which is developing a number of biodegradable drug delivery systems for the pharmaceutical market. Although these devices are some way away from commercial production, Howdle seems confident that they will bring huge benefits to patients and doctors alike.
Chris Lo: Can you explain how your research on supercritical fluids and polymer synthesis relates to new drug delivery systems?
"The hassle and discomfort of treatment can be as much of a drain as the ailment they you are trying to manage."
Steve Howdle: The use of drug delivery systems is often a way of controlling the release of the drug at a specific site and at a specific time in the body to achieve the release of a drug over a period of time.
For example, the therapeutic protein human growth hormone is currently delivered to the patient through daily injections of a liquid dose and this has to be performed by a healthcare professional. This has significant costs and inconvenience associated with it and also leads to issues with patient compliance. Critical Pharmaceuticals' solution to this could create a twice-monthly injection that patients and healthcare professionals would prefer. For these kinds of drugs, oral delivery is not really an option.
How well do you really know your competitors?
Access the most comprehensive Company Profiles on the market, powered by GlobalData. Save hours of research. Gain competitive edge.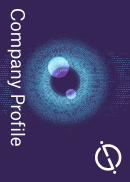 Company Profile – free sample
Thank you!
Your download email will arrive shortly
Not ready to buy yet? Download a free sample
We are confident about the unique quality of our Company Profiles. However, we want you to make the most beneficial decision for your business, so we offer a free sample that you can download by submitting the below form
By GlobalData
The way that we will do this is to wrap up the drug in a degradable polymer so that it will release after the injection over a controlled period of time. The company's main focus is on innovative drug delivery routes using either our supercritical fluid technology (CriticalMix) or our novel nasal delivery approach (CriticalSorb) that has been shown to efficiently deliver peptides and proteins across mucosa.
CL: What would you say is the main problem with drug delivery as it stands today that could be solved with new biodegradable polymer delivery systems?
SH: The main problem with delivery systems for biologics is how to mix the very delicate protein-based hormone drugs such as human growth hormone with polymers. This is where our supercritical fluid approach is so exciting as it retains 100% of the activity of the drug. All other technologies seem to damage the drug molecule because they require the use of organic solvents, high temperatures or detergents, all of which can lead to denaturing of protein based molecules.
CL: How advanced is the development of this kind of drug delivery? Has it gone beyond the theoretical / testing stage and into full commercial production?
SH: We have very good pre clinical data and the next stage is to move to Phase 1 clinical trials. Success in these human trials will then determine how quickly we move forward to full commercial production.
"The use of drug delivery systems is often a way of controlling the release of the drug at a specific site and at a specific time."
CL: What is the potential of this kind of biodegradable polymer technology when it comes to biodegradable implants?
SH: Our main focus is upon subcutaneous and intra-muscular delivery for sustained release microparticles. The CriticalMix technology could also produce a range of implants and fibres or surgical fillers that contain potent protein-based drugs and could be of great value in the future, for example in the local delivery of antibody therapies to the eye to treat macular degeneration.
CL: Could you explain the two proprietary technologies (CriticalMix and CriticalSorb) that Critical Pharmaceuticals has developed so far?
SH: CriticalMix uses supercritical fluids to carry out the mixing of proteins into polymers to create sustained release devices as described above. With CriticalSorb, we have developed an excellent route to deliver peptide and protein-based drugs across the mucosal membranes by nasal inhalation. In particular, we have discovered and developed a non-toxic and approved excipient that significantly improves the transport of proteins across the nasal mucosa and leads to a much higher bio-availability of the drugs than has been seen before using the nasal delivery approach.
Most traditional drug delivery technologies cannot be applied to the delivery of new biological drugs such as protein and antibody products. Biological drugs now account for greater than 30% of new drug applications and yet nearly all require frequent injection, something that is strongly disliked by patients and their carers.
CL: What other types of products are you planning to produce based on the technology?
SH: We are focused on HGH (human growth hormone) where we have some experience and we are pursuing this in the both the nasal delivery approach using funding supported by the Wellcome Trust and also in CriticalMix where we are working with partners in the pharmaceutical industry.
CL: Where else in the world have you observed promising advances in this field, and what have they been?
SH: Alkermes sustained-release technology based on a different formulation principle has been shown to give great results for small molecular weight drugs, such as Risperdal Consta, marketed by Janssen.
"Biological drugs now account for greater than 30% of new drug applications."
CL: What kind of impact could this research have on patients' day-to-day lives?
SH: The biggest impact will be in the change from the requirement for daily injections to twice-monthly or even monthly injections. In addition, we can allow the use of smaller needles for these micro-particle delivery devices and this will also have an effect on patient compliance.
CL: Hypothetically, what do you see as the progression of biodegradable polymers in the long term?
SH: There are many people working in the field of biodegradable polymers and drug delivery. I think one of the key breakthroughs in the near future will be alternatives to the commonly used polylactic acid and polylactide co-glycolide and one of the most promising is the so called poly(orthoesters); these have the potential to degrade but not to produce acidic by-products.
CL: If the processes carried out by polymer implants become more sophisticated over time, could this technology have an impact on the development of nanomedicine or nanoparticles in the future?
SH: I am sure that the field will continue to develop and that nanomedicines will be hugely important. It is probably a little early yet to say exactly where the key applications will be.