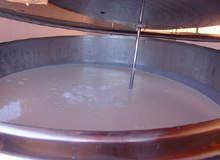 Of all the biotechnology reagents in use antibodies, form the largest single segment with a market that will exceed $33bn by 2012, according to Research and Markets. Its 'Therapeutic Monoclonal Antibodies Markets' June 2009 report says that the next generation of antibodies are set to make a big impact on the pharmaceutical industry but it seems there is rarely much brand loyalty among antibody users.
Winning – and retaining – their share of this large and valuable market will require pharmaceutical companies to stay on-target with development programmes, but there are some analysts who feel that it is also likely to dictate greater constraints on capital expenditure (cap-ex).
Part of the move to a lower cap-ex approach could come from changing aspects of storage, preparation and process tank provision, particularly if recent developments ultimately come to impact aspects of this space in the way it seems they might.
Meeting demand
Over the past decade the global demand for antibodies has grown dramatically, leading to an ongoing need for manufacturers to improve the yield of biologically active macro-molecules produced and increase product volumes overall. With annual requirements now being routinely measured in tonnes, bioreactor batches of 100kg or more have become increasingly common within the industry.
"Bioreactor batches of 100kg or more have become increasingly common within the industry."
The highly dilute nature of most of the processing solutions involved in this kind of bio-production inevitably establishes specific volume parameters that typically define tank provision. As a result, the corollary of increased protein batch size is the need for ever-larger storage and preparation tanks as well as downstream processing vessels, which brings its own clear implications for capital expenditure. A straight scale-up, although effective, clearly remains an expensive option – especially when setting up a new manufacturing line.
How well do you
really

know your competitors?

Access the most comprehensive Company Profiles on the market, powered by GlobalData. Save hours of research. Gain competitive edge.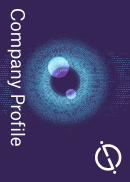 Company Profile – free sample
Thank you!
Your download email will arrive shortly
Not ready to buy yet? Download a free sample
We are confident about the unique quality of our Company Profiles. However, we want you to make the most beneficial decision for your business, so we offer a free sample that you can download by submitting the below form
By GlobalData
In-line innovation
Faced with the challenge of constructing a new 25,000l antibody production facility, the innovative solution that Genentech recently devised could have a major impact for future storage applications across the industry as a whole.
At its heart lies in-line dilution – an idea fundamentally simple in concept, but one that presents a number of potential difficulties for practical applications By mixing stored concentrate with its required diluent within the processing train itself, a process-ready solution can be near-simultaneously produced and delivered to the appropriate stage of manufacture.
The principal attraction of this approach lies in the potential reduction in the size and number of preparation and storage vessels required. It also opens the possibility of using alternatives to standard stainless steel or higher alloy tanks.
Disposable bioprocess bags, for example, although widely established in the industry, would normally be automatically excluded from consideration for use at this scale on the basis of their limited upper volume of around 2,500l. However, achieving the successful integration of disposable bag technology with advanced in-line dilution would bring significantly lower cap-ex and, additionally, a concurrent reduction in operating cost.
Integrating the technology
The key to making this technology work lies in extending and developing it to overcome the characteristic practical difficulties surrounding the mechanics of diluting biopharmaceutical processing solutions (in this case, buffers) in-line.
"Genentech designed an automated in-line dilution prototype, capable of delivering multi-component blends at 40l/min."
Since specification ranges are typically very narrow, parameters such as pH, temperature, conductivity and osmolality are the subject of critical definition, demanding that the solution supplied must be precise and minimally-variant, which itself predicates a thorough mixing process.
A failure on either count invariably courts poor processing performance or an unacceptably high deviation in final batch quality.
With the initial aim to apply in-line dilution to chromatography buffers, the Genentech team began by establishing the solubility limits of 30 unique processing buffer solutions.
Crucially, this work also gave the Genetech team their first insight into the scale of storage reduction to be expected.
The next step was to establish proof-of-concept at a representative scale. Working with process systems specialists Biokinetics, Genentech designed an automated in-line dilution prototype, capable of delivering multi-component blends at a rate of 40l/min. Highly accurate precision pumps, valves and flow meters were central to the development strategy to ensure accurate process control of buffer concentrate and water flows.
Feeding the results from the proof-of-concept work into the final design phase led to three large-scale versions being installed at the new plant, which were coupled to a compact, purpose-built disposable bag storage system comprising 12 2,500l bioprocess bags.
In addition to the cost savings garnered in the price of the capital equipment, this approach will bring ongoing operational benefits – doing away with the need for clean-in-place and steam-in-place activities, while also reducing the volume of water-for-injection used.
The end of tanks?
The savings implementing this potentially game-changing approach makes to storage arrangements have been described by many in the industry as tremendous and it is clear that there is considerable potential for its wider uptake.
"The savings this approach makes to storage arrangements have been described by many in the industry as tremendous."
It has possible applications across a range of other aspects of production including tangential flow filtration or bio-media preparation and could make the renovation or expansion of older facilities easier and more cost effective.
While there is evidently great potential to minimise preparation and storage vessels – volumetrically and numerically – does this really spell the beginning of the end for conventional tanks?
Consultant biochemist Clare Miles thinks not, at least for the moment. "In many ways it's the ultimate just-in-time technology for the pharmaceutical industry and it could offer the most amazing economies of scale, but that certainly doesn't mean no more traditional tanks," she says.
Miles says there are complex issues that have more critical production needs such as the limits of solubility – an issue that the Genentech team itself raised – and the potential loss of biological activity on reconstitution. "It looks an exciting development for most buffer systems but it's a brave person at this stage who would say it's going to work for everything," she adds.