"Research is the answer," believes Dr Joanna Owens, science lead of Cancer Research UK's citizen science programme. "It's thanks to research that we've seen cancer survival rates double in the UK in the past 40 years. For many years, cancer has been seen as a killer, but now the tables are turning and research is killing off the disease."
From now on, though, it's not going to be research as we currently know it – solely carried out by highly trained scientists in expensive high-tech laboratories. It's time for the man on the street to get involved, and, it turns out, he's actually pretty good.
In November 2012, Cancer Research UK launched a new 'citizen science' initiative called Cell Slider, designed to harness the power of the masses to speed up the process of finding a cure for breast cancer. On the website, clicktocure.net, ordinary people can sign up to analyse real-life cancer samples, and their findings are fed back to researchers who will look for trends between types of cells and a patient's response to treatment.
Ultimately, this could help to identify different types of breast cancers, find out how these different types respond to different treatments and enable the medical community to match up women with the right cancer drugs based on their tumour type.
Before Cell Slider, this entire process was carried out by trained pathologists, many of whom were also cancer researchers, which meant much of these researchers' time was taken up with simple pattern recognition, rather than more complex tasks. By getting the public involved in the first step, scientists can be freed up to focus on the bigger picture.
How well do you
really

know your competitors?

Access the most comprehensive Company Profiles on the market, powered by GlobalData. Save hours of research. Gain competitive edge.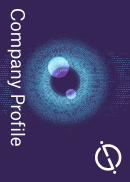 Company Profile – free sample
Thank you!
Your download email will arrive shortly
Not ready to buy yet? Download a free sample
We are confident about the unique quality of our Company Profiles. However, we want you to make the most beneficial decision for your business, so we offer a free sample that you can download by submitting the below form
By GlobalData
---
---
Cancer Research UK wants to tap into the power of the crowd with a pioneering new mobile game.
---
How does it work? Cell Slider explained
"Essentially the idea is that anyone can become an amateur scientist," Owens explains. "And the central premise is that by getting thousands and thousands of eyes on data, you get accuracy by volume."
The theory has already been proven by the Citizen Science Alliance's Zooniverse website, which is home to the Internet's largest, most popular and most successful citizen science projects, and has helped accelerate research in fields including astronomy, climate, and nature. To give one example, in January 2014, members of the public classified more than 6 million images in three days on one the Zooniverse projects 'Space Warps', discovering hidden galaxies scientists just hadn't had the time to look for.
"Anything that's pattern recognition is really amenable to being analysed by the public eye," says Owens. "So having seen what Zooniverse had done, we thought, why don't we have a look and see what problems can be solved with our data."
The main problem cancer researchers have is "an awful bottleneck of data, which requires pattern recognition" – a perfect starting point for citizen scientists. Indeed, all that happens on Cell Slider is that users are presented with real images of tumour samples in the form of a simple game of snap.
They are first guided through a tutorial that explains which cells to analyse and which ones to ignore. Then, once cancer cells have been identified by their irregular shape, users are asked to record how many have been stained yellow and how bright the colour is. The information is then sent to researchers who look for correlations between cell types and treatment responses.
"The main problem cancer researchers have is 'an awful bottleneck of data, which requires pattern recognition' – a perfect starting point for citizen scientists"
The huge potential of citizen scientists
Initially, Cancer Research UK didn't want to shout too loudly about the potential of Cell Slider, but now the results are starting to come back, it turns out they really were onto something. Without any major marketing or publicity, the project has already classified two million breast cancer images. And that was essentially just a test run.
"One of the big benefits we've got is that we've got an amazing base of Cancer Research UK supporters – several million people who have signed up to help us out with things, so we're not too worried about getting people involved and excited by it, and we've seen some great success so far," Owens says.
But now the scientists involved have verified that the project is working and reliable (citizen scientists, they have discovered, agree with expert pathologists 70% of the time, while pathologists agree with each other on 60-90% of occasions) publicity is set to be ramped up, and, according to Owens, things could start moving a lot faster.
"We haven't really been driving lots of people to the site," she admits. "This is because we're going to put some new data up soon and then we want to make a big splash about it. But when we have shared the project on Facebook, and so on, we've had loads of spontaneous interest from people across the world. For a long time we've been looking for something that people could do for us that isn't a financial donation and doesn't mean giving up days at a time to volunteer at one of our events or in one of our shops. This way, you can spend five minutes of your time and genuinely make a difference."
Need for speed: dealing with increasing numbers of samples
Owens believes that Cell Slider could significantly speed up cancer research. "It could take our scientists two to four years to get through one sample collection from a clinical trial, but we think we can do it in a third of that time on Cell Slider, and possibly even faster, depending on how many people sign up," she says.
---
---
DARPA's Blue Angel project has been working on alternative plant-based vaccine production methods, with impressive results.
---
And it's not before time. There are literally hundreds of thousands of samples that need to be analysed. "A clinical trial could have anything between 1,000 and 18,000 patient samples," Owens explains. "And there's a huge backlog of this stuff. Also, because understanding the molecular basis of cancer treatment is so important, scientists, if anything, are collecting more and more samples. It's a need that's only going to increase."
So, the quicker we get through the samples the better. In fact, the quicker we get through the samples, the faster the experts can move onto the next step – understanding why some women with breast cancer respond to certain treatments and others don't. "Our scientists are working really hard to get the answers to those questions and to develop new treatments against new drug targets we find by looking closely at different cancer types," Owens says. Essentially the sooner we can get through those precious sample collections, the quicker we'll get those answers."
Looking ahead, this technology could be used far beyond the realms of breast cancer. "I think we're hopefully blazing a trail in the biomedical field," Owens concludes. "Looking down the microscope at cells is something that's obviously used in lots of fields, and I think if we can prove that we can get people to do that accurately and take away some of the sort of more repetitive tasks that our scientists are having to do, freeing up their time for big picture thinking about science, that would be a really great thing."