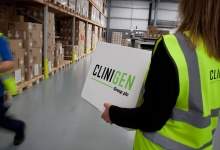 Although the market for unlicensed drugs – drugs that are either in clinical development and haven't been approved yet or those that have been approved but are not yet marketed in a particular region – is by no means new, growing awareness from physicians on which drugs improve patient survival and from patients on what is potentially available means demand for them is growing rapidly.
Growing knowledge among patients and physicians about the drugs available to treat particular conditions has led to fast-increasing demand for unlicensed medicines, especially in emerging markets.
"The massive amount of information about drugs in development, electronically available to far corners of the globe, is increasing the knowledge base of both physicians and patients," explains Barbara Gilmore, senior industry analyst for life sciences at Frost & Sullivan North America. "Physicians are increasingly more aware of what drugs are improving patient survival, which in turn increases requests for drugs not available in a given market."
Yet, much of today's increasing unlicensed drug demand is being supplied unethically, through channels such as illegal Internet pharmacies – a situation which presents huge risks to patients.
"More empowered and interconnected patients and the rise of unregulated, easy to access online drug suppliers has led to increasing demand for unethically sourced medicines in recent years," says Shaun Chilton, chief operating officer at Clinigen.
"I think everyone would agree that using an unregulated online pharmacy to, often illegally, source prescription medication without a diagnosis or the advice of a physician is a dangerous and unwise approach."
"When a drug is purchased from an online pharmacy, there is no guarantee that the drug is not a counterfeit product."
"When a drug is purchased from an online pharmacy, there is no guarantee that the drug is not a counterfeit product," adds Gilmore.
[subhead] The ethical unlicensed drug market: 'huge and under-penetrated'
However, this is an approach that patients simply don't need to take, thanks to companies such as Clinigen, which, since its £225 million acquisition of competitor Idis in April, has become the global market leader in the ethical supply of unlicensed medicines.
This is a huge and under-penetrated global market of over $5bn which we are now well placed to shape," Chilton notes.
Through the company's Managed Access (MA) and Global Access (GA) divisions (the latter was formed post-acquisition), Clinigen offers early access to promising medicines prior to launch (MA) and provides access to post-approved medicines in regions where they are not commercially available (GA).
"The process is regulatory compliant, the supply chain is secure and medicines are quality assured and sourced direct from the manufacturer," Chilton explains. "In addition, the entire process is coordinated through the physician and hospital pharmacist to ensure that the drug is appropriate and is likely to be beneficial and safe for the patient.
"In comparison, unlicensed online pharmacies are rarely operated with a patient's health in mind. They are unregulated and can therefore stock falsely counterfeit medicines which are sold to patients direct, without a prescription, advice or even a diagnosis from a physician. The dangers are obvious and the tragic consequences regularly reported in the news."
Main challenges: logistical and regulatory
Of course, getting these processes right is far from an easy task, particularly given the facts that many unlicensed drugs requested by physicians are for patients who are critically ill and require them immediately, and that these patients could be anywhere in the world.
"It is vital to be able to have a global regulatory and logistical framework in place to enable us to respond quickly and efficiently to these kinds of requests," says Chilton, adding that the challenges the company regularly faces generally relate to the navigation and negotiation of the many different regulatory requirements for each region, and in the sourcing, storage and distribution of drugs, many of which are temperature controlled.
The framework Clinigen has in place – particularly following the Idis acquisition – is world-leading, allowing the company to overcome these challenges with relative ease.
"The new combined group has an unrivalled wealth of regulatory and logistical expertise in this very specialist area, and as the global market leader has both the warehousing infrastructure and the logistical and supplier relationships needed to provide ethical access to thousands of unlicensed drugs to meet patient need," Chilton explains.
"Having a greater footprint in the US following the acquisition of Idis will further speed up the channels to delivering medicines," he adds. "And we also intend to focus on expanding our presence in the southern hemisphere, which includes a number of important markets."
The company is also developing an online e-commerce platform which, when live, will enable customers to conduct quick and easy searches for products complete with details on availability and lead-time and a fully integrated ordering and tracking service. "It is very important to be able to react to the supply and ordering of products in real-time," Chilton stresses.
Education: key to the market's future
So Clinigen is more than ready to meet growing demand for unlicensed medicines, but are patients and regulators ready, too? According to Chilton, they're getting there. "The increasing demand for unlicensed drug supply has been recognised by the introduction of a number of national regulatory mechanisms and legislation that aim to provide accelerated routes to early access to promising new drugs," he notes.
These include the UK's Early Access to Medicines Scheme (EAMS), the FDA's recently simplified compassionate use process, and legislation such as 'Right-to-Try' bills, which, to date, have been passed by 21 states in the US.
When it comes to patients, though, both Gilmore and Chilton believe more education is still needed to pull them away from what may seem like the easy – or even the only option – of unregulated Internet pharmacies.
"There is still work to be done to educate people that 'unlicensed' supply can be managed ethically, securely and compassionately."
"There is still work to be done to educate people that 'unlicensed' supply can be managed ethically, securely and compassionately and doesn't have to mean taking a gamble on other uncontrolled and often illegal methods," Chilton says.
Gilmore agrees: "Some people may believe that 'unlicensed drugs' are completely unethical. Educating the public regarding unlicensed drug use, especially in regions where that type of drug use would benefit patients, would be important [to changing perceptions of the field]."
The ultimate aim, of course, is to completely obliterate the unethical supply of unlicensed drugs. "The fact that patients are resorting to these measures in increasing numbers sends a stark message that an alternative approach is needed for hospital pharmacists and doctors to be able to source drugs for patients when there are no other options commercially available so there is no longer a market for unethically supplied unlicensed medicines," says Chilton.
"The better the alternative to 'unethical' unlicensed supply, the more we will see demand for early access and on-demand access, and consequentially, the more market for an ethical alternative will increase."
"Clinigen [will be] in a very good position to facilitate the new potential flood of requests," Gilmore concludes