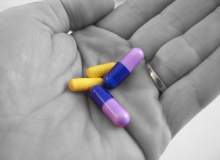 A UK watchdog rejected a combined pill made by Bristol-Myers Squibb and AstraZeneca for the treatment of type two diabetes.
In its draft guidance published at the beginning of February, the National Institute of Clinical Excellence (NICE) said it will not recommend Forxiga (dapagliflozin) for approval and is requesting "further clarification and information" from the manufacturers ahead of the second appraisal committee meeting next month.
The main concern raised by NICE was the use of network meta-analyses to determine the clinical effectiveness of Forxiga, which according to the committee meant there was a "significant uncertainty about the validity of the results".

A 3D printing technique that produces clusters of human stem cells could be used to speed up the process of drug testing on human tissues grown in the lab, said scientists in Scotland last month.
In the long-term, the process, developed by Heriot-Watt University in Edinburgh, could be used to produce replacement organs for patients, eliminating the need for organ donation.
While 3D printing of tougher cell cultures – developed from cells in bone marrow or the skin – has been achieved before, the new 'valve-based' technique is the first to print delicate, more flexible embryonic cell cultures which have the potential to become any type of tissue in the body.
Efroze Chemical Industries is responsible for 213 deaths caused by a batch of its Isotab drug, a judicial inquiry in Lahore, Pakistan, said in February.
The Defective Drug Inquiry Tribunal said batch number J093 of Isotab 20mg, manufactured by Efroze and distributed at the Punjab Institute of Cardiology's free pharmacy, contained high concentrates of pyrimenthamine.
As a result, 213 cardiac patients died and another 1,000 became ill but survived. The inquiry report stated that Efroze had "miserably failed to fulfil its obligations" and that legal action should be taken.
A UK regulator last month said it is seeing an increase in unlicensed Eastern European drugs being sold in small high street shops across Britain.
The Medicines and Healthcare products Regulatory Agency (MHRA) said last year it investigated 74 cases involving Polish and other medicines from Eastern European countries being sold in 'corner shops' around the UK.
These included pharmacy-only and prescription-only medicines. Drugs licensed in Poland or any other European Member states cannot be legally sold in the UK, unless a prior MHRA Parallel Import Licence or a Parallel Distribution Notification has been obtained for its supply in the country.
The European Medicines Agency's Pharmacovigilance Risk Assessment Committee (PRAC) formally started a safety review of acne drug Diane 35 and its generics in February, after the French announced plans to suspend marketing authorisations for the drug.
The French medicines regulatory agency (ANSM) requested a Europe-wide review of the drug after concerns of a heightened risk of venous and arterial thromboembolism – blood clots in the veins and arteries – associated with the drug over a 20 year period.
Diane 35 is authorised as a contraceptive in women in some member states with hormone-related conditions, such as acne, hirsutism and alopecia.
In a bid to discover much-needed new antibiotics, scientists from across Europe announced plans to search for new bacteria in deep sea trenches around the Arctic, Antarctic and Pacific Ocean.
Led by the University of Aberdeen, the PharmaSea project will see scientists collect and screen samples of mud and sediment from up to eight kilometres below sea level, in a bid to find new bacteria that can produce novel antibiotics.
It is hoped that if all goes to plan their findings could provide new treatments within a decade.

The UK's national synchrotron facility, Diamond Light Source, announced it will study the atomic make-up of serious viruses to determine new paths for the development of pharmaceuticals.
Diamond's newly launched laboratory, Crystal, is the first place in Europe where pathogens requiring Containment Level 3, including viruses responsible for Aids and hepatitis, can be analysed using synchrotron light, a source of electromagnetic radiation.
Scientists at the facility have already studied pathogens at lower levels of containment.

Anemia drug Omontys was voluntarily recalled in the US at the end of last month after reports of some patients experiencing hypersensitivity reactions, including death, according to Takeda Pharmaceutical and Affymax, who produces the drug.
Fatal reactions in some of the 25,000 recipients of the drug were reported on 24th February, with the US Food and Drug Administration being alerted to 19 incidences of anaphylaxis from dialysis centres in the United States, according to news agency Reuters.
It was estimated that fatal reactions account for approximately 0.02% of patients receiving the drug.
---
Related content
---
GSK readies itself for the UK courts over Avandia diabetes drug, FDA approve the highest amount of drugs for 15 years and a flu vaccine made with an insect virus is approved.
---