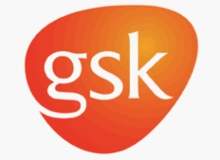 In efforts to deflect criticism, GSK announced in October 2012 that it would make detailed data from clinical trials available to researchers. The announcement supports the decision by the BMJ to only publish scientific papers where there is a commitment to make relevant data available on request. In this feature we report on the current level of open clinical trial data, and find out what full disclosure could mean for future drug developments.
First an admission of guilt, then a commitment to transparency
"GSK announced in October 2012 that it would make detailed data from clinical trials available to researchers."
GSK's admission of guilt, for promoting the popular antidepressants Paxil and Wellbutrin for unapproved uses and uses for which evidence of potential harm was available, is an example of what can happen when there is a lack of transparency in clinical trials. Although research was conducted indicating that Wellbutrin and Paxil could increase depression in some populations, this vital information was never made available to the people who were taking it, or to the medical community. GSK also admitted promoting Wellbutrin for treating attention deficit disorder (ADD), obesity, anxiety, bipolar disorder and sexual dysfunction, despite there being no evidence of the drug's safety or efficacy within the treatment of these conditions.
Recognising the negative impact their admission of guilt has created to public perceptions of GSK, CEO Andrew Witty has acknowledged that: "We've done an awful lot around this area but I think it's still fair to say that not everybody believes that everything is made public. Even things we do all the time, we're criticized for not doing." Witty expands on this, claiming that: "People say we only publish positive trials. No, we publish everything. But the fact that people don't know or haven't yet accepted that we have this real commitment to transparency – we've got to keep working harder to get that message across."
The argument against full disclosure
Many pharmaceutical companies have hidden behind the notion that full disclosure would be harmful to the public, allowing research to be skewed or used for ill purpose. However, others have pointed to the case of GSK as evidence that full disclosure is not only beneficial to medical research, but necessary to protect the public. While there is a clear need for transparency, the question being asked within the pharmaceutical industry is how much data is actually being reported and, among those results reported, how much of it is of benefit to the public?
"Vital information was never made available to the people who were taking it, or to the medical community."
The argument against full disclosure of clinical trials is that the results, when reported, are open to misuse by other less credible sources. For example, it is possible to take only partial pieces of the results to sway an argument, making the findings not only invalid, but potentially dangerous. Practices called 'fishing' are a prime example of this, where a company looking to prove their claims purposefully seeks out data that only confirms their argument. James Shannon, chief medical officer of GSK, explains that: "Such fishing trips could lead to flawed analyses that could alarm the public unnecessarily and damage public health."
In the case of GSK's promise of transparency, Witty explains how this will work in spite of fears over the misuse of reported data. "An independent panel will assess all requests," he says, "and access will be granted on the basis of a reasonable scientific question, a protocol, and a commitment from the researchers to publish their results."
While the editor in chief of the BMJ, Fiona Godlee, says "hats off then to GSK," others remain sceptical as to how forthcoming this panel will be when approving requests. Peter Gøtzsche, director of the Nordic Cochrane Centre in Copenhagen, predicts "huge problems" with this system, claiming it could lead to decisions about data release that favour the company, rather than the public.
Hiding data – standard practice
Although GSK have bared the brunt of most of the criticism for not being transparent in their reporting of clinical trial data, they are just one example of how such data, if not handled correctly, can affect the public. Unfortunately, the practices of GSK are not isolated practices within the pharmaceutical research industry. It has become standard for some pharmaceutical companies to misuse, underreport or falsely report findings.
Roche, for example, have pleaded "commercial confidentiality" in efforts to prevent access to the full data on Tamiflu (oseltamivir). This is despite a public commitment to release full study reports. Alarmingly, the BMJ report that 60% of Roche's Phase III trial data has never been published. The BMJ is actively working to obtain the data protected by Roche, but after three-years of no success, there is even greater concern as to what valuable data Roche continues to hide.
The future of full disclosure
"Many pharmaceutical companies have hidden behind the notion that full disclosure would be harmful to the public."
Full disclosure of clinical trial data would mean that pharmaceutical companies would have the responsibility of publishing all results of clinical trials. They could no longer hide under the guise of privilege and competition to stop their findings from becoming public. Furthermore, despite the risk of such data being misused, GSK's Witty believes that the benefits of being transparent outweigh the risks.
He says: "We know it's possible people will mix and match different data, [and] come up with what we would regard as non-scientifically credible conclusions but, in a way, it's not our job to decide that. It's the job of society, the regulators, to make a decision about what's credible and what isn't credible as a scientific conclusion."
Regardless of whether or not companies like GSK are making their full disclosure pledge to save face with the public, the sharing of clinical trial data within the scientific research community holds promise for drug developments. How these developments will manifest remains to be seen, but the immediate benefits of transparency include a greater respect for participants within the trials and for those requiring or prescribing drugs in the fight against disease.
---
Related content
---
Deliberately inflicting carefully controlled painful stimuli on human volunteers could reduce costs and speed up development of new painkilling drugs, according to a new study by Dr Jörn Lötsch of Goethe-University Frankfurt.
With research funding being slashed across the board, could crowdfunding provide the extra cash needed to develop innovative new treatments?
---