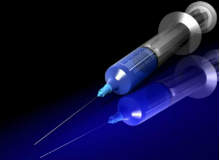 Taiwanese pharmaceutical firms Genovate Biotechnology and ScinoPharm Taiwan jointly developed the highly potent oral generic drug, Livepro (Entecavir), for the treatment of hepatitis B.
In Taiwan, Livepro is expected to be commercially available by the end of 2013, accounting for more than TWD2bn ($70m) worth of market opportunity in the region.
Under the joint project, ScinoPharm was responsible for development and manufacturing of the active pharmaceutical ingredient for Livepro, while formulations were developed by Genovate in order to enter the markets in Taiwan and China.
Bayer HealthCare" height="53″ src="https://www.pharmaceutical-technology.com/wp-content/uploads/static-progressive/nri/pharma/news/Prostate%20cancer%20with%20Gleason%20pattern%204%20low%20mag.jpg" style="padding: 10px" width="80″ />
Bayer HealthCare received marketing authorisation from the European Commission (EC) for its Xofigo (radium-223 dichloride) injection to treat patients with castration-resistant prostate cancer (CRPC), symptomatic bone metastases and no known visceral metastatic disease.
The approval of Xofigo 1000 kBq/ml is based on data from the Phase III ALSYMPCA (ALpharadin in SYMptomatic Prostate CAncer) trial and follows a positive recommendation from the European Committee for Medicinal Products for Human Use (CHMP) in September 2013.
ALSYMPCA trial principal investigator Christopher Parker said bone metastases occur in the majority of men living with castration-resistant prostate cancer and can result in pain and even death.
US-based specialty pharmaceutical firm Depomed launched Lazanda (fentanyl) nasal spray and the signature support programme for patients with cancer pains.
Lazanda is an intranasal fentanyl drug designed to manage breakthrough pain in cancer patients 18 years of age or older who are already routinely taking other opioid pain medicines for cancer pain.
University of Arizona director of pain management and assistant professor of anesthesiology Emil Annabi said breakthrough pain is very common among cancer patients, and can be properly managed to reduce the number and severity of episodes and the interference of daily activities.
Amgen" height="60″ src="https://www.pharmaceutical-technology.com/wp-content/uploads/static-progressive/nri/800px-Amgenheadquarters.jpg" style="padding: 10px" width="80″ />
Biotechnology firm Amgen agreed to acquire US cancer drug producer Onyx Pharmaceuticals for about $10.4bn, offering $125 per share.
The Onyx deal is Amgen's most prominent deal since its acquisition of biotech company Immunex in 2001 for $16bn.
The agreement is expected to give Amgen a strong position in the $47.7bn cancer treatment market because it has complete ownership over the drugs developed by Onyx.
A new molecule that stops cancer cells from responding and surviving by starving them of oxygen could provide a new treatment pathway for the disease, according to Cancer Research UK scientists.
After testing 3.2 million potential compounds, the scientists, working at the University of Southampton, found a molecule that targets a master switch that cancer cells use to adapt to low oxygen levels, which is a common symptom of the disease.
They then found a way to stop the cancer cells using this switch, called HIF-1, through a technique called 'synthetic biology'.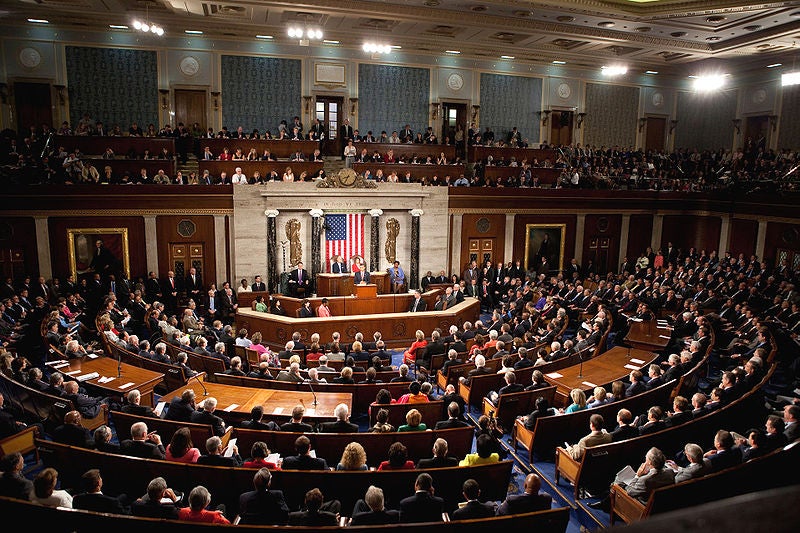 The US House of Representatives approved a bill that is expected to enhance the security of the pharmaceutical distribution supply chain.
Safeguarding America's Pharmaceuticals Act of 2013 (H.R. 1919), introduced by Republican Bob Latta, will establish a 'track and trace' system for manufacturers, wholesale distributors, pharmacies and re-packagers based on changes in ownership.
The legislation will also require third-party logistics providers to undertake verification and notification activities regarding 'suspect or illegitimate products' and expects the Food and Drug Administration to hold biannual public meetings with stakeholders regarding moving to unit-level traceability.
The first and only four-strain influenza vaccine for children aged six months and older was been approved by the US Food and Drug Administration.
The Fluzone Quadrivalent vaccine, developed by Sanofi Pasteur, is meant to provide better protection than the traditional influenza vaccines that prevent three strains of the virus.
The 2013 influenza season will be the first in which quadrivalent influenza vaccines will be available in the US.
The US Food and Drug Administration approved two new drugs for the treatment of metastatic or unresectable melanoma, the most deadly type of skin cancer.
The approvals are based on clinical trials that showed Tafinlar and Mekinist, marketed by GlaxoSmithKline, delayed tumour growth by two to three months when compared to chemotherapy.
Tafinlar (debrafenib) is a BRAF inhibitor, approved to treat patients whose patients express the BRAF V600E gene mutation.
British scientists developed a way to create an entirely synthetic vaccine, eliminating the need to rely on dangerous live infectious viruses, making the process much safer.
Developing a vaccine against a viral threat is usually extremely hazardous because pathogens could escape and spread infection, meaning strict precautions have to be put in place.
However, because the vaccine is synthetic it is unable to initiate disease, therefore there is no possibility of accidental release.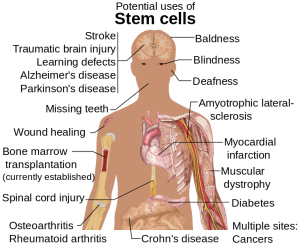 Minerva Biotechnologies announced it made a major breakthrough in stem cell research by converting established human stem cells to the 'elusive naïve state' and maintaining them there.
The stem cell development company said they kept the cells in the 'naïve' state indefinitely by culturing the cells in the dimeric form of NM23-H, a natural but recently discovered human growth factor.
This breakthrough, details of which are published in the in the journal PLoS ONE, is said to be significant because scientists widely believe that figuring out how to stably induce naïve pluripotency in human stem cells is critical for realising the promise of human stem cell therapies.
GlaxoSmithKline (GSK) announced investments worth £200m for establishing a manufacturing innovation centre and transforming its supply chain by improving the delivery of the company's pipeline of new medicines in the UK.
The investment will be used to upgrade its manufacturing facilities in Ware, Hertfordshire and Worthing, Sussex with new equipment.
The manufacturing sites in Ware will be responsible for the development and production of Relvar Ellipta inhaler, the company's new generation inhaler device for respiratory disease which will now be produced at the site before being exported worldwide.
GlaxoSmithKline (GSK) and Theravance received approval from the US Food and Drug Administration (FDA) for their Anoro Ellipta as a once-daily, long-term maintenance treatment of airflow obstruction in patients with chronic obstructive pulmonary disease (COPD).
Anoro Ellipta is also indicated for the treatment of chronic bronchitis and/or emphysema, and not for the relief of acute bronchospasm or for the treatment of asthma.
It is a combination of umeclidinium, an inhaled anticholinergic that affects the muscles around the large airways and stops the muscles from tightening, and vilanterol, a long-acting beta2-adrenergic agonist (LABA).