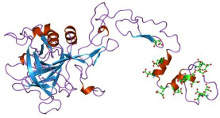 Baxter International has filed a marketing authorisation application (MAA) to the European Medicines Agency (EMA) for approval of Rixubis, recombinant factor IX (rFIX) for the treatment and prophylaxis of bleeding in patients of all ages with haemophilia B, also called Christmas disease.
Haemophilia B, the second most common type of haemophilia, results from insufficient amounts of clotting factor IX, a naturally occurring protein in blood that helps to control bleeding.
Earlier this year, Rixubis was approved and introduced in the US and Puerto Rico for treatment in adult patients.
Swiss firm Roche has received the US Food and Drug Administration (FDA) approval for a new treatment with its new drug, Gazyva (obinutuzumab) in combination with chlorambucil chemotherapy for patients with chronic lymphocytic leukemia (CLL) who have not previously been treated.
Gazyva is a new monoclonal antibody designed to attach to CD20, a protein found only on B-cells, and it works by helping certain immune system cells to attack cancer cells.
It is claimed to be the first drug approved with the FDA's breakthrough therapy status based on positive progression-free survival (PFS) results from the Phase III CLL11 trial.
Canadian biopharmaceutical development firm Stem Cell Therapeutics (SCT) has received an orphan drug designation from the US Food and Drug Administration (FDA) for the use of tigecycline to treat acute myeloid leukaemia (AML) patients.
SCT vice-president of drug development Penka Petrova said: "Through its unique mechanism of action and synergy with existing AML therapies, tigecycline has the potential to positively impact the standard of care in this disease."
According to the company, the designation is expected to improve the commercial potential of tigecycline in AML, which is a particularly difficult to treat disease.
Taiwanese pharmaceutical firms Genovate Biotechnology and ScinoPharm Taiwan have jointly developed the highly potent oral generic drug, Livepro (Entecavir), for the treatment of hepatitis B.
In Taiwan, Livepro is expected to be commercially available by the end of 2013, accounting for more than TWD2bn ($70m) worth of market opportunity in the region.
Under the joint project, ScinoPharm was responsible for development and manufacturing of the active pharmaceutical ingredient for Livepro, while formulations were developed by Genovate in order to enter the markets in Taiwan and China.
Biopharm has signed a co-research agreement with Merck to cooperate with its Merck Serono division in the molecular engineering of a biologic compound for the treatment of osteoarthritis.
Under the terms of the agreement, Merck Serono and Biopharm will enter into a two-year joint discovery project for developing a potential proanabolic osteoarthritis modifying drug based on a growth factor derived from the Biopharm growth factor platform technology.
The joint discovery project is aimed at strengthening the potential beneficial effects of an existing wildtype protein that is thought to drive hyaline joint cartilage formation during embryogenic development and seems to be associated with osteoarthritis.
Under the agreement, Biopharm will provide wildtype protein variants and early pre-clinical research services focusing on the molecule properties to Merck Serono.
GlaxoSmithKline (GSK) and Theravance have received marketing authorisation from the European Commission (EC) for their jointly developed asthma and chronic obstructive pulmonary disease (COPD) treatment, 'Relvar Ellipta'.
Relvar is a combination of the inhaled corticosteroid (ICS) 'fluticasone furoate (FF)' and the long-acting beta2-agonist (LABA) vilanterol 'VI ' (FF/VI); it is now licensed across 31 European countries.
FF/VI is indicated for regular treatment of asthma in adults and adolescents aged at least 12 years who require a combination medicinal product (long-acting beta2-agonist and inhaled corticosteroid) because their symptoms are not adequately managed with inhaled corticosteroids and 'as-needed' inhaled short-acting beta2-agonists.
Bayer gets European marketing authorisation" height="80″ src="https://www.pharmaceutical-technology.com/wp-content/uploads/image-digitalinsightresearch/Archive/Main/November_Pharma_top_7.jpg" style="padding: 10px" title="Bayer gets European marketing authorisation" width="80″ />
Bayer HealthCare has received marketing authorisation from the European Commission (EC) for its Xofigo (radium-223 dichloride) injection to treat patients with castration-resistant prostate cancer (CRPC), symptomatic bone metastases and no known visceral metastatic disease.
The approval of Xofigo 1000 kBq/ml is based on data from the Phase III ALSYMPCA (ALpharadin in SYMptomatic Prostate CAncer) trial and follows a positive recommendation from the European Committee for Medicinal Products for Human Use (CHMP) in September 2013.
ALSYMPCA trial principal investigator Christopher Parker said bone metastases occur in the majority of men living with castration-resistant prostate cancer and can result in pain and even death.
Pharmacyclics has received approval from the US Food and Drug Administration (FDA) for its Imbruvica (ibrutinib) to treat patients with mantle cell lymphoma (MCL), a rare and aggressive type of blood cancer.
Imbruvica is being jointly developed and commercialised by Janssen Biotech and Pharmacyclics. It is approved for MCL patients who have received at least one prior therapy and is based on an overall response rate (ORR).
It works by blocking a specific protein called Bruton's tyrosine kinase (BTK), a key signaling molecule of the B-cell receptor signalling complex that plays a major role in the survival of malignant B cells.
---
Related content
---
Debate has raged in recent months over decisions to approve or, in most cases, not approve several cancer treatments in the UK.
The US is one of the only countries in the world that allows big pharma to advertise prescription drugs directly to consumers.
---