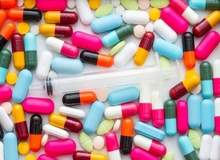 National Health Service (NHS) England, the National Institute for Health and Care Excellence (NICE), Public Health England and the UK Department of Health jointly introduced the country to a new approach for the appraisal and funding of cancer drugs, the new Cancer Drugs Fund (CDF).
The CDF replaces the previous fund, which closed on 31 March this year after it had come under unsustainable financial pressure.
As CDF comes into effect, several drugs such as bosutinib, ceritinib, dabrafenib, trametinib, ipilimumab and nivolumab will be immediately eligible to receive interim funding, subject to agreement from the relevant pharmaceutical companies.
Japanese-based Nichi-Iko Pharmaceutical entered a definitive agreement to acquire US injectables maker Sagent Pharmaceuticals for approximately $736m.
The acquisition is expected to close in the second quarter of Nichi-Iko's fiscal year ending March 2017 and will take place through an all-cash tender offer, followed by a second-step merger.
Nichi-Iko Pharmaceutical created US acquisition subsidiary Offeror to carry out the all-cash tender offer.
A study conducted by the Cancer Research UK Radiation Research Centre, Oxford, revealed that anti-malaria drug atovaquone can help radiotherapy to destroy malignant tumours.
The atovaquone drug is used both for the treatment and prevention of malaria, and is usually prescribed to travellers as malarone, which is a combination of atovaquone and proguanil.
The Cancer Research UK-funded investigation studied the effect of atovaquone on tumours with low oxygen levels within mice in a bid to discover if the drug can be repurposed to treat cancer.
British pharmaceutical company GlaxoSmithKline (GSK) invested a total of £275m at three of its UK-based manufacturing sites to increase production and support delivery of its latest respiratory and large molecule biological medicines.
A large part of these products manufactured at the three UK facilities will be exported to the international markets worldwide.
GSK chief executive officer Andrew Witty said: "Today's announcement reflects further investment to support our pharmaceutical pipeline and meet growing demand for our innovative portfolio of newly launched products.
Biopharmaceutical company Prokarium received funding from the UK and Mexican Governments to develop three new vaccines to treat the Zika virus, bacterial diarrhoea and the plague.
Starting in 2017, Prokarium will use the new £2m funding to conduct a Phase I clinical study for the most advanced of the three vaccines to prevent the occurrence of the plague.
Though a rare disease at present, plague bacteria can be easily cultured and changed into an aerosol for bio-terrorism with less difficulty compared to that of other disease-causing organisms.
American biotechnology company Amgen entered an exclusive agreement with Japanese pharmaceutical company Daiichi Sankyo to commercialise nine of its biosimilars in Japan.
Also known as follow-on biologic, a biosimilar is a biologic medical product that is almost identical to an original product manufactured by a different company.
Biosimilars have the ability to increase patients' access to important medicines.
Researchers from the University of Leicester, England, revealed that the craze for the smartphone game Pokémon Go can serve as a latest solution to challenges associated with growing obesity levels and chronic disease.
Virtual reality treasure hunt Pokémon Go makes millions of players worldwide walk to places within the real world to catch, train and battle monsters that appear on their mobile phone screens.
Leicester Diabetes Centre University of Leicester physical activity, sedentary behaviour and health reader Dr Tom Yates said: "Recent figures suggest five million people in England are at high risk of developing Type II diabetes, which is largely associated with physical inactivity obesity.
Canada's Centre for Drug Research and Development (CDRD) entered into a strategic collaboration with AstraZeneca to develop new and improved therapies for better treatment of patients.
Under the deal, CDRD and AstraZeneca will identify novel drug targets across a wide range of diseases with an unmet medical need.
CDRD interim president and CEO Gordon McCauley said: "This agreement provides unique resources that will allow CDRD to provide validation and screening for novel drug targets unlike any other centre in Canada.
Mobile engagement solutions provider Lumi Technologies, in partnership with healthcare market research provider Kantar Health, won this year's market research in the mobile world (MRMW) award.
Lumi Technologies received the Best Use of Mobile Technology award for the second year in a row, while Kantar Health acquired the award for new mobile survey application that is designed to assess perceptions of health in comparison with actual biometrics.
Lumi Technologies CTO Marcus Wikars said: "It is a great honour to win this MRMW award, especially in the light of tough competition from the other nominees.
Health Canada initiated a review of the application for approval of healthcare company Swedish Orphan Biovitrum's (Sobi) Orfadin (nitisinone) capsules to treat hereditary tyrosinaemia type-I (HT-1).
HT-1 is a rare but progressive genetic disease that causes liver and kidney problems in infants and children and can be fatal if left untreated.
People affected with HT-1 face problems in breaking down an amino acid called tyrosine, which results in the formation of toxic by-products that accumulate in the body, causing liver, renal and neurological issues.