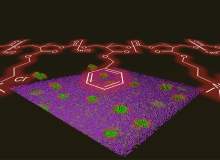 There are few threats to global health more serious than antimicrobial resistance (AMR). Given that antibiotics represent one of the core pillars of modern medicine, at present there is no easy answer to the threat of dangerous microorganisms developing resistance to antibiotic treatment. Antibiotics, through their long-term over-prescription and the ease with which multi-drug resistant (MDR) pathogens are spreading through our interconnected world, have shifted from the revolutionary cure of the 20th century to the looming health crisis of the 21st.
World Health Organization (WHO) director-general Dr Margaret Chan left none in doubt as to the gravity of the situation in a 2012 speech at an AMR conference in Denmark. "Hospitals have become hotbeds for highly-resistant pathogens, like MRSA, ESBL and CPE, increasing the risk that hospitalisation kills instead of cures," Chan said. "These are end-of-the-road pathogens that are resistant to last-line antimicrobials…A post-antibiotic era means, in effect, an end to modern medicine as we know it. Things as common as strep throat or a child's scratched knee could once again kill."
Chan's vision borders on the apocalyptic, but the growing list of disease-causing microbes that are antibiotic-resistant does raise the worrying prospect of potentially deadly conditions like tuberculosis, E. coli infections and superbugs like MRSA running rampant with little medical recourse. Already, the conventional tackling of drug-resistant bugs requires costly and time-consuming treatment, often with a combination of drugs, causing many more side effects for a clinical outcome that remains uncertain.
Pharma companies, meanwhile, have few incentives to invest in developing new antibiotics as over-use could render them ineffective before their R&D costs have been recouped, meaning the pipeline for new antibiotics has dwindled to a mere trickle. As the medical world drifts ever closer to Chan's 'post-antibiotic' vision, university labs and other research organisations are responding to the problem by thinking outside the box, and it is becoming clear that nanotechnology – already a highly promising research area in fields such as drug delivery and medical imaging – has much value to add to the fight against AMR.
A new weapon: nanotech vs. AMR
In the UK nanotechnology features prominently in a new 'war cabinet' formed in July 2014 to help tackle AMR. The initiative, which brings together all seven of the UK's research councils for the first time, echoes other proactive projects in the EU and around the world by seeking to attack the problem from multiple fronts. "This is about tackling the problem at every level and in every environment," said Medical Research Council chief executive Sir John Savill.
How well do you really know your competitors?
Access the most comprehensive Company Profiles on the market, powered by GlobalData. Save hours of research. Gain competitive edge.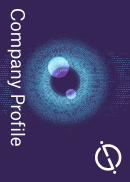 Company Profile – free sample
Thank you!
Your download email will arrive shortly
Not ready to buy yet? Download a free sample
We are confident about the unique quality of our Company Profiles. However, we want you to make the most beneficial decision for your business, so we offer a free sample that you can download by submitting the below form
By GlobalData
---
---
New research indicates that honey may have a role in the fight against bacterial resistance to antibiotics.
---
The Engineering and Physical Sciences Research Council's contribution to the programme is being run by Professor Rachel McKendry of the London Centre for Nanotechnology (LCN). McKendry's research is leveraging nanotechnology, big data and other elements of maths, physics and engineering to gain new insights into AMR, including the antibiotic vancomycin and the effectiveness of drug binding to weaken and kill bacterial cells.
More widely, three of the 15 AMR research projects being funded under the EU's Seventh Framework Programme aim to bring nanotech to bear against drug-resistant bacteria. The projects include FORMAMP, which is investigating nanoformulation of antimicrobial peptides (AMPs) – molecules that are part of the natural host immune system and could become potent antibiotic agents – to maximise stability and efficacy.
Detection and diagnostics
While many nanotech research strands are dedicated to finding alternatives or complements to antibiotic treatments, other projects are contributing to the fight against AMR by developing new methods to detect and track antibiotic resistance in bacteria. Faster and more effective detection and diagnosis of drug-resistant infections is important because giving a patient access to the correct treatment earlier can have a major influence on the clinical outcome, not to mention continued transmission of the infection.
At the Methodist Hospital Research Institute in Houston, Texas, researchers have developed a nanotech-driven approach to detecting multi-drug resistant tuberculosis (MDR-TB). MDR-TB is one of the most dangerous drug-resistant infections, with treatments fraught with side effects and lasting up to two years, but with a shockingly low success rate of just over 50%.
By using wafers of elastic silicone polymers dotted with thousands of microscopic wells that isolate Mycobacterium tuberculosis cells, the researchers have been able to streamline the TB diagnosis process, and the ability to simultaneously detect the bacterial antibodies means TB and drug resistance can be assessed in the same test, rather than the separate test required to detect resistance using culture methods, which can take weeks.
"Polymer molecules attack the bacterial cells physically rather than chemically."
In Lausanne, a team led by Giovanni Longo have made use of atomic force microscopy cantilevers – tiny silicon beams with tips measuring in the nanometres – to assess bacterial susceptibility or resistance to antibiotics by measuring microscopic fluctuations in cantilevers coated with bacteria in response to various stimuli. "The work of Longo and colleagues provides renewed hope for the development of rapid diagnostics to improve the use of antibiotics and preserve their effectiveness for future generations," wrote LCN's Rachel McKendry in an article about the research.
Nanotech-enabled treatment
As important as nanotechnology's role in the detection of antibiotic-resistant infections undoubtedly is, the new treatment options it's bringing to the table are generating more excitement as a host of new possible treatments for drug-resistant pathogens begin to emerge.
Nanotechnology is not only being envisioned as a replacement for antibiotic treatments, however. As McKendry noted, nanotechnology also holds the potential to preserve and extend the effectiveness of existing antibiotics, primarily by acting as an enhanced drug delivery system to unleash a large and sustained payload of antibiotics to harmful bacteria in a more selective way. Nanotech advancements have been indicated for use in targeted cancer treatments for a while now, but their application as vehicles for antibiotic delivery is relatively new.
Researchers at the Massachusetts Institute of Technology (MIT) and nearby Brigham and Women's Hospital have developed nanoparticles made of polymer capped with polyethylene glycol, which can evade the body's immune system before delivering antibiotics – vancomycin, in this case – directly to the infection site, activated by the slightly acidic environment surrounding bacteria. Like targeted cancer therapies, the dose delivered is high and extended to ensure maximum damage.
"You don't want just a short burst of drug, because bacteria can recover once the drug is gone," said MIT researcher Aleks Radovic-Moreno. "You want an extended release of drug so that bacteria are constantly being hit with high quantities of drug until they've been eradicated."
---
---
Crown Bioscience have unveiled a new human surrogate trial platform, HuTrial, which functions as a low-cost substitute for a phase-II trial.
---
Beyond boosting existing antibiotics, nanotech innovations have revealed a number of possible replacement therapies. These include the use of metal and metallic oxide nanoparticles, especially silver nanoparticles, which have been shown in several studies to be effective against antibiotic-resistant bacteria like MRSA, ampicillin-resistant E. coli and MRSE.
Knocking down walls
IBM Research and its nanotechnology partner, Singapore's Institute of Bioengineering and Nanotechnology, have been making great strides in creating novel nanostructures that are effective at targeting and destroying disease-causing bacteria.
But unlike antibiotics, the team's polymer molecules attack the bacterial cells physically rather than chemically, ripping open the cell wall and membrane so the cell breaks down. This offers no chance for the bacteria to formulate a resistance. The nanostructures could be injected into the body to target conditions like MDR-TB, or – thanks to a breakthrough announced in 2013 – applied directly to the skin as a hydrogel to disinfect wounds and treat skin infections.
"We're not going in like antibiotics and trying to do a chemistry function; we're just going in and destabilising," IBM Research advanced organic materials scientist told Co.Exist in 2012. "Even some of the microbes that have more robust cell walls, we're starting to be able to knock down."
It's this kind of nanotech-driven innovation that brings hope for the future of antimicrobial treatment. Nanotechnology has demonstrated the potential to help detect AMR faster, enhance and extend the effectiveness of existing antibiotics and offer alternative treatments when antibiotics fail. Nanotech researchers might be operating in the world of the miniscule, but it appears the possibilities stemming from their work are anything but.