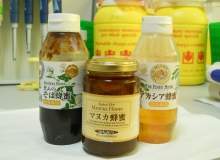 At the 247th National Meeting of the American Chemical Society (ACS), held in Dallas, Dr Susan Meschwitz, assistant professor of chemistry at Salve Regina University in Rhode Island, announced that honey could be one of the sweetest answers to fighting bacterial resistance to antibiotics.
"What makes honey effective is the fact that honey works to fight bacteria on multiple levels, by various mechanisms, involving its antioxidant, antibacterial, and antivirulence properties," Meschwitz told the audience. "Not just by attacking the growth of the bacteria, which is the bactericidal mechanism most conventional antibiotics use."
Attacking bacterial growth imposes selective survival pressure on the bacteria to fight back, leading to resistance and ultimately the need to continue improving medication. "The multi-faceted approach of honey's action makes it less likely for the bacteria to be able to develop resistance," says Meschwitz.
"In addition, in already established infections, particularly chronic, difficult to treat infections involving biofilms, such as those found in the wound environment, catheter infections, and chronic sinusitis, also treating with honey is like providing a one-two punch; honey would weaken the virulence of the bacteria, making the infection more susceptible to attack by the antibiotics and the host immune system."
Honey in action: trialled and tested
"Honey has been shown to be effective against most types of bacteria and some fungi," says Meschwitz. "So far we have only tested our honeys against E. coli, Staphylococcus aureus, and Bacillus cereus, all of which have shown susceptibility to honey in various extents. We plan to expand our bacterial panel in the future to include antibiotic-resistant strains of bacteria, such as MRSA and Pseudomonas aeruginosa."
How well do you really know your competitors?
Access the most comprehensive Company Profiles on the market, powered by GlobalData. Save hours of research. Gain competitive edge.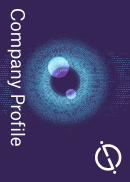 Company Profile – free sample
Thank you!
Your download email will arrive shortly
Not ready to buy yet? Download a free sample
We are confident about the unique quality of our Company Profiles. However, we want you to make the most beneficial decision for your business, so we offer a free sample that you can download by submitting the below form
By GlobalData
---
---
The future of cancer research lies not only in the lab but at the fingertips of the masses.
---
Honey is thought to have antimicrobial activity against other organisms such as Bacillussubtilis, Staphylococcus lentus, Klebsiella pneumonia, Shigella dysenteriae, Haemophilus influenzae, Streptococcus hemolyticus, and Candida albicans. The growth of these microbes in Petri dishes is completely inhibited by honey in concentrations ranging between 30% and 100%. Since most of these microbial agents are commonly seen in wound infection and also cause nosocomial infections, honey has been used in many clinical trials.
A large clinical study comparing honey with various wound dressings, including polyurethane film, petrolatum-impregnated gauze, and sterile linen dressings for use in partial-thickness burns, found that the average number of days to significant wound healing decreased with the use of honey. On comparing the use of honey with that of silver sulfadiazine, a topical antibiotic commonly used in burns treatment, a decreased time to heal was also noted with the use of honey.
The trial was conducted by Dr Elia Ranzato, professor of Cytochemistry and Histochemistry at the University of Piemonte Orientale in Italy and co-editor of the book, Cellular and Molecular Mechanisms of Honey Wound Healing, who believes that much of the anecdotal evidence can be proved through clinical trials.
"The results of our study suggest that the combination of honeys of different origin could allow us to maximally exploit therapeutic properties such as antisepsis and tissue regeneration, thus yielding a possible solution to severe clinical conditions associated to diabetic wounds, chronic ulcers, and burns," Ranzato says. "Our present and previous findings consistently indicate that honey is generally active in facilitating wound closure, thus confirming a bulk of anecdotal and scientific evidence."
Not all honey is equal in the fight against disease
"Not only are some honeys more effective than others, but they also have specialties."
The most studied honey is derived from the nectar of the genus Leptospermum, native to New Zealand and most parts of Australia. Honey derived from the Leptospermum species have exceptional antibacterial activity and include Manuka honey, jelly bush, goo bush, and tea tree honey.
Meschwitz says, "We have been testing only raw, unheated, minimally processed honey in our studies. It is believed that commercial honey, which has been processed, may not possess the same antimicrobial activity since some of this activity is due to heat sensitive enzymes in the honey, which are derived from the bee. We have not tested commercial honey, but I may look into this just to have a comparison study. It is also known that the most therapeutically potent honey to date is Manuka honey. We are hoping to see this potency with honeys from floral sources common to North America."
One study comparing the antimicrobial activity of common honeys in the USA (tarweed, cotton, blackberry, rabbit bush) with that of Manuka honey, suggests that the higher antimicrobial activity of Manuka can be attributed to the presence of certain phenolic compounds derived from its source, the manuka bush. Manuka honey also has exceedingly high levels of the antibacterial methylglyoxal.
"The importance of the floral source for extra nutritional properties is out of question, but little is known about the biological role of phytocompounds," says Ranzato. "The best characterised one is the antibacterial methylglyoxal of Manuka honey, while differences in antioxidant properties have also been related to variable polyphenol contents. Our data have shown that Manuka, which is known to offer the highest protection against infections, has lower ability to activate keratinocyte epithelial to mesenchymal transition with respect to acacia and buckwheat."
---
---
DARPA's Blue Angel project has been working on alternative plant-based vaccine production methods, with impressive results.
---
In other words, not only are some honeys more effective than others, but they also have specialties – one type can be a superior anti-bacterial but inferior for wound healing.
Most medical-grade honeys are derived from Manuka honey or Revamil source honey, a commercially available medical-grade honey. Medical-grade honeys are gamma-irradiated to eradicate bacterial spores which may be present in raw honey. These medical-grade products are available in various forms, including pure sterilised honey in tubes, as gels or pastes, or as adhesive or non-adhesive wound dressings. Some of the dressing patches also contain hydrogels such as sodium alginate or cross-linked polyacrylic acid that help moisturise the wound surface and promote faster healing.
A sweet future for healthcare?
Meschwitz says, "Our work is preliminary and, for the most part, we are still talking about topical applications for treatment of bacterial infections, rather than systemic – although I can envision some other possible applications in the future."
So, is it too soon to be stocking up on honey and adding it to our toast? Not at all. Meschwitz advises, "Eating honey should have its own benefits since, in addition to its antibacterial properties, we have found that honey is full of healthful antioxidants, namely plant-derived phenolic compounds that can help fight infections by keeping the immune system healthy."